Regarding eyewear, various options are available, each with advantages and disadvantages. Two popular choices are clip-on glasses and prescription sunglasses, which offer unique benefits to the wearer. Clip-on glasses are convenient and versatile, allowing you to easily switch between clear lenses and tinted lenses for outdoor activities. On the other hand, prescription sunglasses are ideal for those who require vision correction and want to protect their eyes from harmful UV rays. Moreover, they come in a variety of lens colors, providing options to suit different preferences and activities. Let's look at these versatile eyewear solutions and what they offer.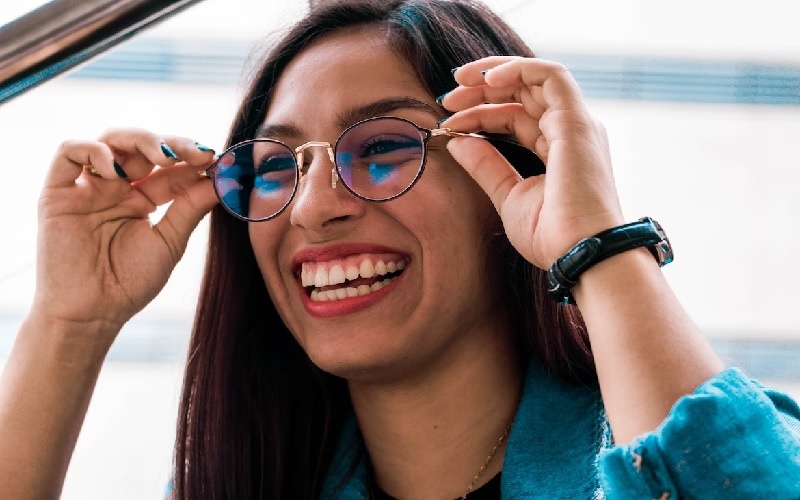 Clip-On Glasses
Clip-on glasses, as the name suggests, are eyeglasses with clip-on attachments that can be added or removed. These attachments typically come in the form of lenses that clip onto the existing frames, turning regular glasses into sunglasses.
One of the main benefits of clip-on glasses is their versatility. They offer a convenient way to switch between regular eyeglasses and sunglasses without carrying around two pairs of glasses. This can be particularly useful for people working outdoors or in bright environments, as they can quickly and easily transition from indoor to outdoor settings.
Clip-on glasses are also a cost-effective solution for people who need prescription sunglasses. Rather than purchasing a separate pair of sunglasses, which can be quite expensive, glasses allow you to use your existing prescription eyeglasses as a base and add a clip-on attachment for sun protection.
Another advantage of glasses is that they are lightweight and easy to carry around. In addition, the clip-on attachments can easily fit into a purse or pocket, so you can always have them on hand when needed.
However, there are some downsides to clip-on glasses to consider as well. For example, some people find the attachments challenging if they are in a hurry or have limited dexterity in their fingers. Additionally, the clip-on attachments may not fit securely onto all eyeglass frames, so you may need to purchase a specific type of clip-on attachment for your particular frames.

Prescription Sunglasses
Prescription sunglasses are another popular option for people who need vision correction and want to protect their eyes from the sun's harmful UV rays. These sunglasses are made with prescription lenses customized to the wearer's specific needs and can come in various frame styles and colors.
One of the main benefits of sunglasses is that they offer superior sun protection compared to regular sunglasses. In addition, because the lenses are customized to the wearer's specific prescription, they provide the clearest and most accurate vision possible while blocking harmful UV rays.
Prescription sunglasses also offer a vast selection of styles and colors, making finding the perfect ensemble effortless. A pair that fits your style and preferences. This can be particularly important for people who wear glasses daily and want to ensure that their eyewear complements their overall look. f you're in the market for prescription sunglasses that are both functional and stylish, there are plenty of brands to choose from. For those who want to make a statement with their prescription sunglasses, Chopard is a great brand to consider. Their designer frames are crafted with precision and feature unique details, such as Swarovski crystals and intricate metalwork. You can check Chopard glasses by CoolFrames, where you can find a range of styles and colors to suit your personal style.
Another advantage of prescription sunglasses is that they are typically more durable and long-lasting than clip-on glasses. In addition, because the lenses are permanently attached to the frames, there is no risk of losing or misplacing the clip-on attachments, and the frames themselves are designed to withstand regular use and wear.
However, there are some downsides to sunglasses as well. One of the main drawbacks is the cost, as prescription sunglasses can be quite expensive compared to regular sunglasses or clip-on glasses. Additionally, glasses may be less versatile than prescription sunglasses, as they are designed specifically for outdoor use and may not be suitable for indoor settings.
Conclusion
Clip-on and prescription sunglasses offer unique benefits to the wearer. Clip-on glasses are versatile and cost-effective, while prescription sunglasses offer superior sun protection and a wide range of frame styles. Choosing these two eyewear solutions depends on your preferences, so consider all your options.