There's something incredibly appealing about minimalistic fashion – and it's more than its versatility and functionality. Sleek, elevated jewelry designs that come with an aura of simplicity are definitely powerful despite their subtlety and more, often than not, dainty size. But more than anything, minimalistic pieces of jewelry are universally flattering and easy to incorporate in any type of outfit, regardless of the wearer's specific style aesthetic. If you're interested in embracing the minimalistic trend, here are just a few tips on how to master the art of wearing, pairing, and styling minimalistic jewelry like a pro.
Opt for Natural Gems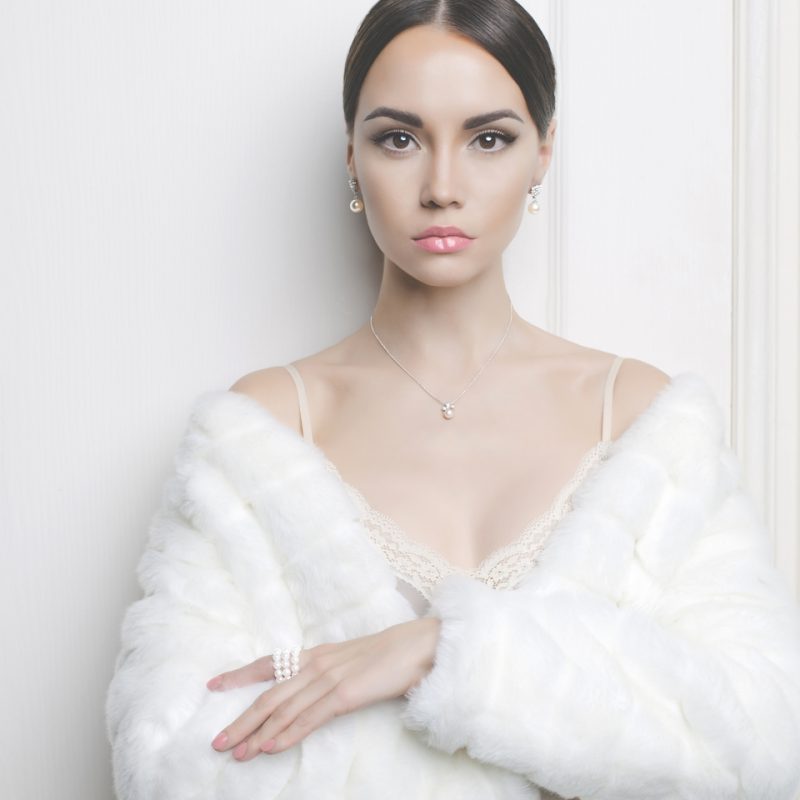 Missing the mark on style is simply not possible when sticking to the classics – and that's especially true when it comes to gems. Whether you're a fan of the gems of the sea, aka radiant pearls or can't resist the sparkle and shine of a gorgeous diamond, genuine, natural gems are a safe and utterly chic choice when embarking on a minimalistic mission. You can visit a diamond store to discover more options for natural gems. As a rule, minimalism embraces natural materials in sleek designs, be it the case of timeless or modern (even fashion-forward) styles.
Opt for Classic Symmetry or Modern Asymmetry
There are two ways to go about selecting your minimalism-inspired jewelry pieces: the classic and the modern route. If you are more attracted to classic designs, sticking to perfect symmetry is a sure way to achieve that effortless, elevated simplicity aesthetic – this means keeping the extra adornments to a minimum, choosing streamlined silhouettes and avoiding intricate, gem-packed designs. If you love a more contemporary approach to jewelry design, feel free to go for asymmetric styles, starting with mismatched dainty earrings, abstract shapes in sleek lines and slightly off-centered geometric shapes.
Make One Statement / Outfit
Minimalistic jewelry does not have to be tiny in size – in fact, you can find a wide range of minimalistic modern jewelry pieces that are definitely on the voluminous, oversize side. The key to still rock a minimalistic aesthetic when forgoing the daintier designs is to make it a goal to make a single statement / outfit. In love with a new pair of XXL disk earrings in a sleek, matte finish? Then choose to wear them and either ditch or keep the other bling to a minimum.
Forgo Intricate, Ornate Designs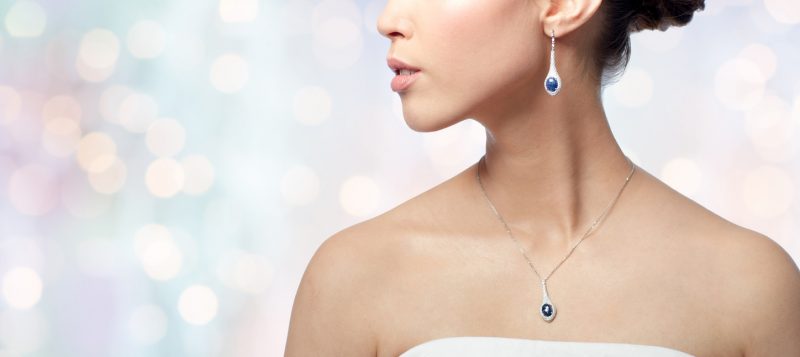 Bedazzlement has no place in minimalism, especially when it comes in intricate, opulent and ornate designs that feature lots of details, adornments, embellishments, patters and so on. If you can't say NO to a sparkly gem, then stick to one type of gem / outfit, be it the case or opals, pearls or diamonds. Opt for bezel settings that add a contemporary, sleek note to the look and avoid mix and matching different metallic finishes, materials and gems in a single look.
Opt for Geometry-Inspired Pieces
Geometry and minimalism are the best of friends, which is why you can embrace everything from sleek triangles to circles, squares, rhombuses and even 3D pyramids, cubes and more when on a minimalistic jewelry mission. Geometry is by definition structured, often symmetrical and following clean-cut shapes, straight lines and sharp edges, all of which are staples of the minimalistic look.
Stick to Clean Designs and Lines
Elevated simplicity should be your motto when embarking on a minimalistic mission, whether you are shopping for clothing, accessories or jewelry pieces. Less is definitely more when it comes to the minimalistic aesthetic, so embrace everything from clean, crisp lines to sleek surfaces, polished textures and simplified designs.
Avoid Clashes
There are simple rules when it comes to making sure that your jewelry pieces don't clash: stick to one type of finish/look (say yellow gold, silver, or white gold), avoid combining different gems in one look, and generally, stick to the same elevated simplicity aesthetic throughout, from your earrings to your rings. But at the same time, you should also make sure that your choice of jewelry does not clash with your choice of clothing. If you are wearing a statement bag with a unique clasp and making a fashion statement with your oversize minimalistic ring, the two might create a clashing effect. And the same goes for your neckline and choice of necklace – so make sure that your piece of jewelry falls directly on your skin, not on your clothing, to avoid the undesirable clashing effects. Learn more about jewelry shopping here.