Are you in need of some exciting and adventurous games to play with your kids? Don't worry, you're likely not the only one.
Trying to keep your children entertained, especially during the summer months when they're out of school, can be challenging. What they enjoyed one day may end up being boring the next. That is why having a list of unique games ready will help you on those days when nothing seems to be entertaining for your kids.
Try one of the following five adventurous games to play with your kids.
Indoor or Outdoor Scavenger Hunt
If you haven't set up a scavenger hunt for your kids yet, you should. Not only are they engaging, entertaining, and a whole lot of fun, but you can also make them educational as well.
To plan for an indoor scavenger hunt, hide clues around the house in areas that are not obvious. Write down riddles, puzzles, or something somewhat challenging for your kids to answer. Once they figure it out, the clue should guide them to the next location.
If you want an epic scavenger hunt outside, consider a company like CityHUNT. They tailor scavenger hunts to anyone, any age, and anywhere in the country. You'll have a scavenger hunt that could take you around the entire city.
Backyard Obstacle Course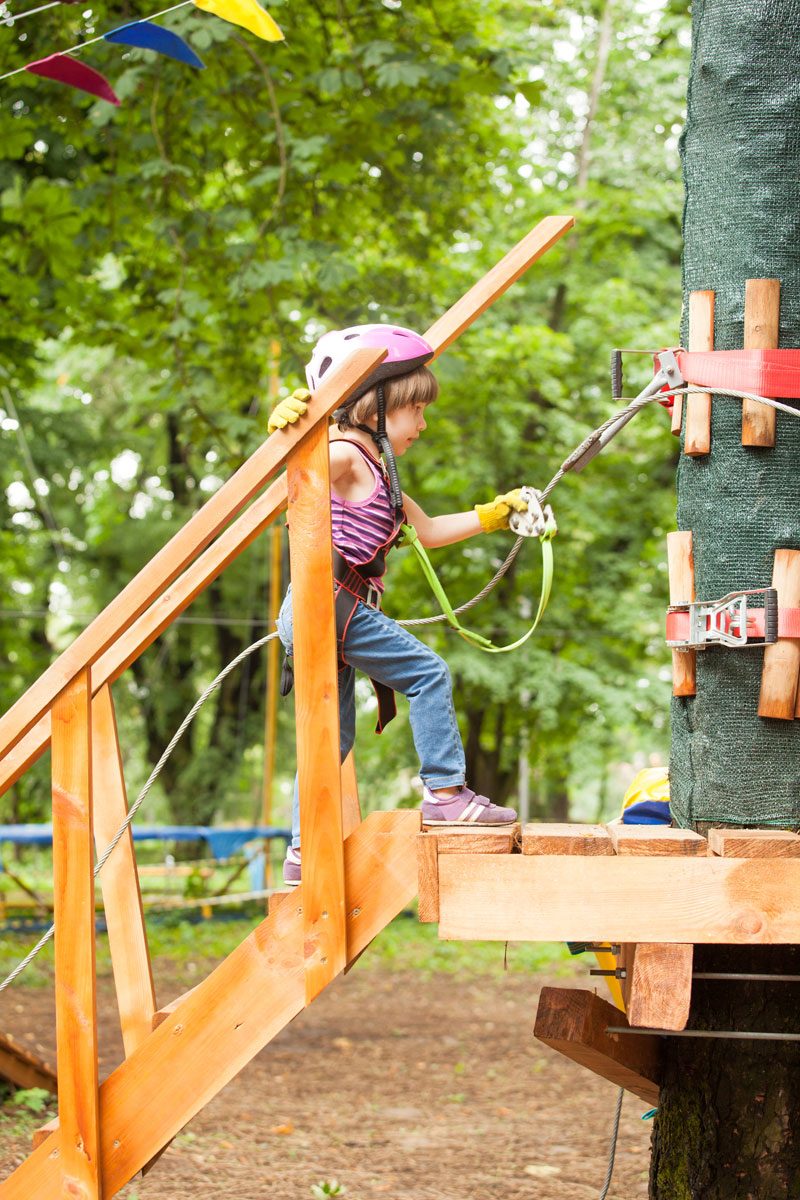 Who doesn't love a good obstacle course? They are something that the whole family can participate in. Plus, it gets everyone moving around rather than sitting inside on the couch all afternoon.
When creating an obstacle course, make sure to make something that matches the age and skill level of your child. You wouldn't want to make it too challenging that it discourages your kids.
Gigantic Memory Game
Remember playing "Memory" with cards as a kid? Try taking the classic mental game and making it enormous.
With a poster board, you can lay them out in the backyard and make a giant Memory game. Write down matching numbers, symbols, or pictures if you're artistic. Not only are your children using their brain, but it also gets them up and moving.
Water Balloon Pinata
If you're in need of a game to cool the family down on a hot, summer day, then try out water balloon pinata. It's super easy to get set up, and it's a whole lot of fun.
Fill multiple balloons with water and hang them off of something in the backyard. Take turns trying to break the balloons. You can have even more fun by turning it into a competition or attempting it blindfolded.
Camp Indoors
Does the family enjoy camping? If you can't get the time to take off for a weekend, bring a campsite to your living room. You can set up a tent or make a fort out of blankets or pillows to hang out throughout the evening.
You can even roast marshmallows indoors, as long as there is adult supervision. Grab non-toxic candles and put marshmallows on a stick. Take turns roasting over the open flame to mimic what it would be like at an actual campsite.
Skill toys are another fun thing to play with for kids. Toys like yo-yo's are fun to play with, and also help develop hand-eye coordination. Enjoy these games and adventures with the whole family. Exploring and coming up with new and exciting games can be half of the fun. Plus, it's a great way to bond with your children some more.