I was provided Wiivv insoles for the purpose of this review. All opinions are 100% mine.
"I'm walking on sunshine,"….Seems like the perfect line living her in South Florida with Wiivv insoles in my shoes. What are Wiivv insoles exactly? They are only the best insole you can buy, in my opinion. Why are they the best? Because they are made specifically for you, and I do me specifically. A Wiivv insole is designed with photos of your foot to 3D print the perfect insole to cushion and support your foot.
When I was asked if I would like to review a pair of Wiivv insoles needless to say it was a resounding Y-E-S! Not only did I think they would be a great idea for my feet but also for my boys who both work in the restaurant business and are on their feet more than half of the day. I'm excited to share our experience with our Wiivv insoles.
The first step is to download the app and follow the instructions on setting up your account as well as taking photos of your foot. We did encounter some problems trying to accomplish this as our photos wouldn't stay in our account. Once we did submit our order with our photos it turned out we needed to do them again due to the baseboard in our photo. However this was understandable as they need the best photos to be able to make the correct measurements.
Eventually we were each able to create a profile and place an order. Even though the insole is in your shoe and not seen by a single "sole" pun intended. It was pretty cool that you could customize your insole with different designs and colors. We each purchased a full length insole.
Shibley Guys Wiivv Insole Thoughts
After about a week of wearing the insoles I asked my oldest son what he thought of them. He said, with enthusiasm, that he LOVED them. He said his feet and back felt so much better with the Wiivv insoles. He had previously been experiencing a little back pain from being on his feet. He did have some store bought insoles prior to the Wiivv insoles but they did not compare. He gave them two thumbs up!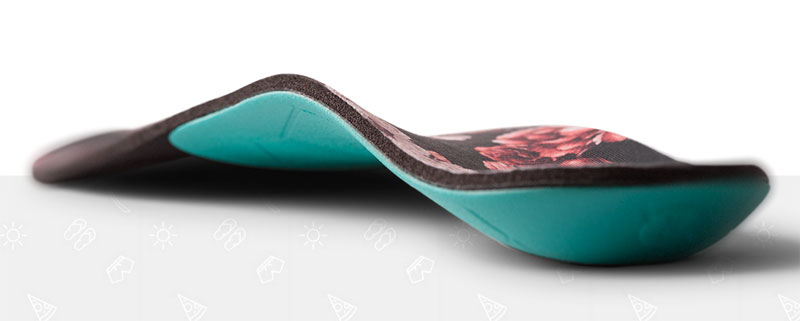 When I first asked my younger son he said they were fine he guessed, he hadn't really thought about it. However the next day he said to me he was wrong his feet definitely felt a lot better with the Wiivv insoles. He did say that he wished he would have gotten the quarter length instead of the full length as a couple times his toes feel like they are on the edge of the insole.
After both of their glowing reviews I called my sister who is a proprietor at a restaurant to let her know about the Wiivv insoles. Since she is on her feet almost all day and is always looking for what to recommend to her own employees these were definitely right up her alley. I put her in contact with Wivv to discuss a corporate program for her restaurant.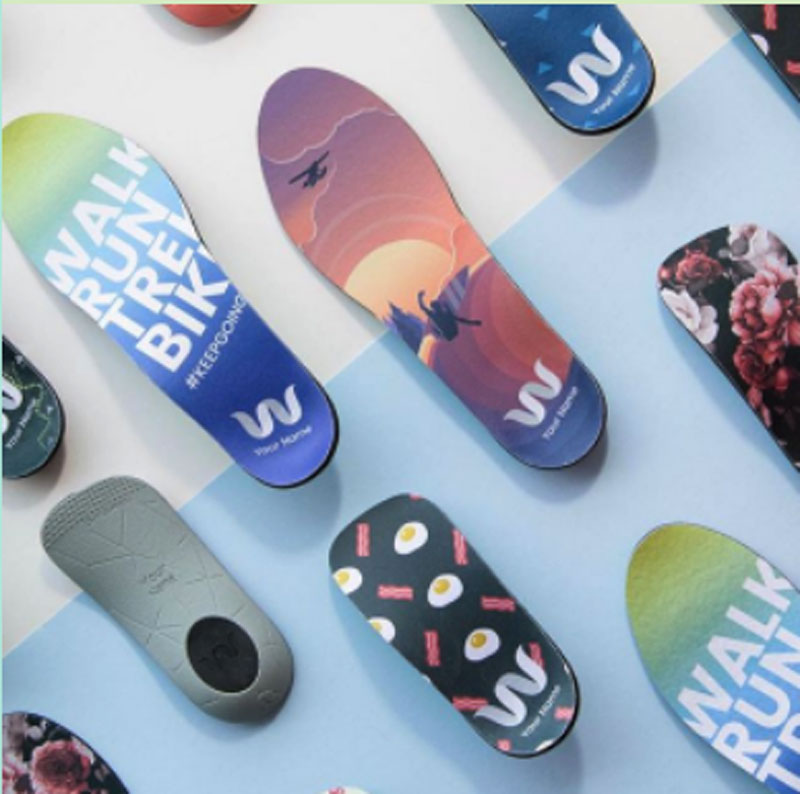 I myself am not on my feet nearly as long as the rest of the Shibley family and I use my Wiivv insoles in my gym shoes. I thought they would feel weird with the arch support but I too have been wearing store bought insoles in my shoes so the feeling was not a drastic difference since I was use to the arch support. I find them very comfortable and I have moved the insoles to other shoes that I wear so that I know my feet are fully supported.
I have a case of plantar fasciitis and have had it for over 3 years. Look for my next post about how these have affected my condition as well as a review of the Wiivv sandals.