I have lived with Plantar Fasciitis for 5 + years.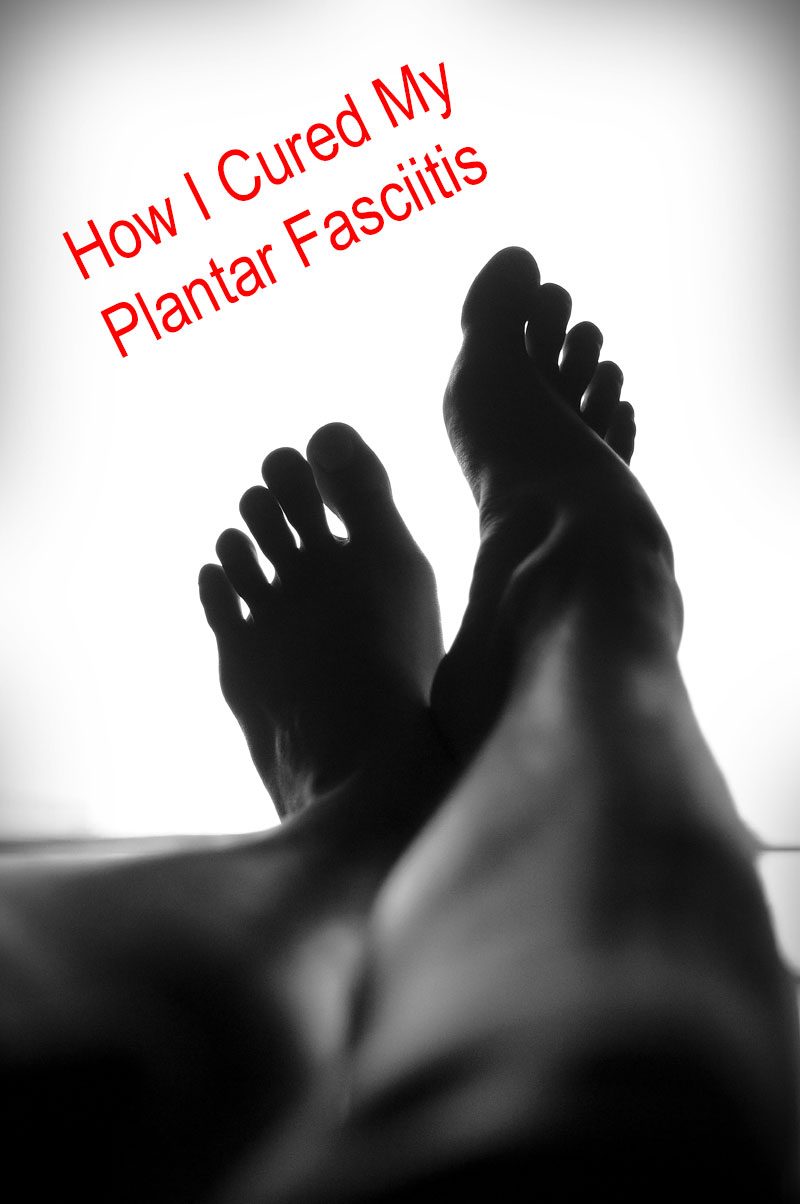 Plantar fasciitis one of the most common causes of heel pain. It involves inflammation of a thick band of tissue that runs across the bottom of your foot and connects your heel bone to your toes.

Plantar fasciitis commonly causes stabbing pain that usually occurs with your first steps in the morning. As you get up and move more, the pain normally decreases, but it might return after long periods of standing or after rising from sitting.
Living in Florida where barefoot is a style it is no wonder I have been inflicted with this problem. I know several people that have had it and cured it in months with one method or another. None of those methods worked for me. I had the uncomfortable plantar fasciitis boot you wear at night. I did stretches morning and night. I made friends with a tennis ball.
I tried the rolling your foot over an ice bottle. I tried different essential oil recipes. I tried reflexology. I tried a foot massager. I tried special shoes for plantar fasciitis. And the list goes on, and none of these really did anything to cure or even manage my plantar fasciitis.
I want to start by saying that everyone is different and everyone has a different cure. In fact, in some of those links above, I even talk about how something was working. The problem is even when they worked they didn't work long term. For example, all the "special shoes" made for this alignment. I tried them all and in the end, they were not the cure-all. So what did end up working for me?
Cure for Plantar Fasciitis
I most admit that for me the first step was getting a cortisone shot. I know this might not be what you came here to read but that was the beginning of my pain free adventure. When I broke down and got the shot I'm not going to lie my foot was sore and I didn't think it was working for the first three days. However, after those first couple of days the inflammation began to subside and I did begin to feel less pain. This may have been the start to my pain free days but this is not what kept the pain away. There are three things for me that seem to have helped a lot.
One specific exercise done 5 days a week
Two types of help with arch support
Following a healthy diet
Exercsie for Plantar Fasciitis
I know I told you all the stretching I did before did not work, and I was not lying it didn't work. However after I got my cortisone shot I knew that I needed to do all that I could to continue this pain free feeling and I knew that the number one cause of my pain was an extremely tight calf. Even my doctor said it was very tight. I had been going to the gym for some time now so I added one more exercise to my routine. While I did this at the gym you can do this at home if you have the right step. However, I found at the gym because I had leverage and something to hold on to this exercise was powerful and helped strengthen my calf more than any exercise I did at home.
The Machine
This machine that I'm sure you have seen before which is used to work out your abs is what I use to help stretch my calf (and I do ab exercises while I'm there). I get up on the machine….
And I hang my heels putting all my weight on them for a total of 15 seconds
I do this at least three times and I will do it more if I don't feel my calf has been fully stretched. Usually by the third set my calf no longer feels tight. I do this five days a week.
Arch Support
I know that I said "special shoes" don't work and for me, they do not. Any of the shoes made especially for plantar fasciitis usually still make my foot ache after the day. The Oofos which many of my co-workers sware by hurt the top of my foot. I know I wear shoes that are the total opposite of what I show wear as I am a flip flop worshiper. So I found these AMAZING arch support sleeves that I wear EVERY DAY to work, to the mall, to the grocery store, basically, I wear them when I'm out walking. I honestly feel these have been a lifesaver they truly have helped me cure my plantar fasciitis. (Note I wanted to link you to the ones I actually own but those are no longer available you can find them just search for Gel Arch Supports.)
In addition when I do wear my sneakers I use Wiiv custom insoles. I do notice the difference if I take my soles out for any reason. I usually only wear my sneakers to the gym but I do believe the support helps keep my feet feeling great!
Eating A Healthy Diet
I really have nothing to help support this theory but I believe in my heart of hearts that eating better helps reduce inflammation in your body. When I started eating healthy last year (August 2018) the changes in my hair, skin, stomach, etc. where an eye opener to what happens to our body when we feed it junk. So for this reason I do believe that it has played a role in helping my walk pain free!