I've always wondered what the purpose of a humidifier and purifier are.
Humidifer – a device for keeping the atmosphere moist in a room.
Purifier – a device which removes contaminants from the air in a room.
Now wouldn't it be great to have both of them in one unit? This is exactly what the Venta Airwasher does, not only adding moisture to the room but also making sure your home is full of clean air.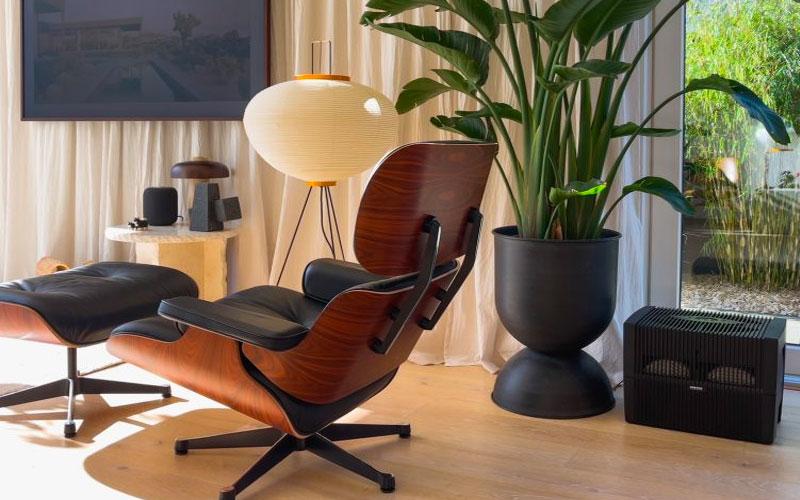 The Venta Airwasher is a premium quality 2-in-1 system that constantly humidifies dry air in the home while simultaneously purifying it. I didn't think living in South  Florida that I would actually need a humidifier but I learned something very interesting recently. Due to the high humidity and heat in  Florida, we run our air conditioner throughout the summer, it is a must to stay comfortable. However, air conditioners can dry out the air in y our home. Dry air can cause many issues such as nasal complications, itchy eyes and throat, and dry skin. The summer warmth also encourages the growth of mold spores and pollens, which cause common seasonal allergies.
My skin is often dry so I was excited to give the Venta Airwasher a try. One thing that I really loved about the Venta Airwasher is there is little maintenance, and no pads to refill. It is as easy as filling it with water and keeping it clean every 10-14 days. You do need to keep on hand the Water Treatment Additive to add to the water when cleaning it. This is good to help keep the unit working properly.
Venta Airwasher Review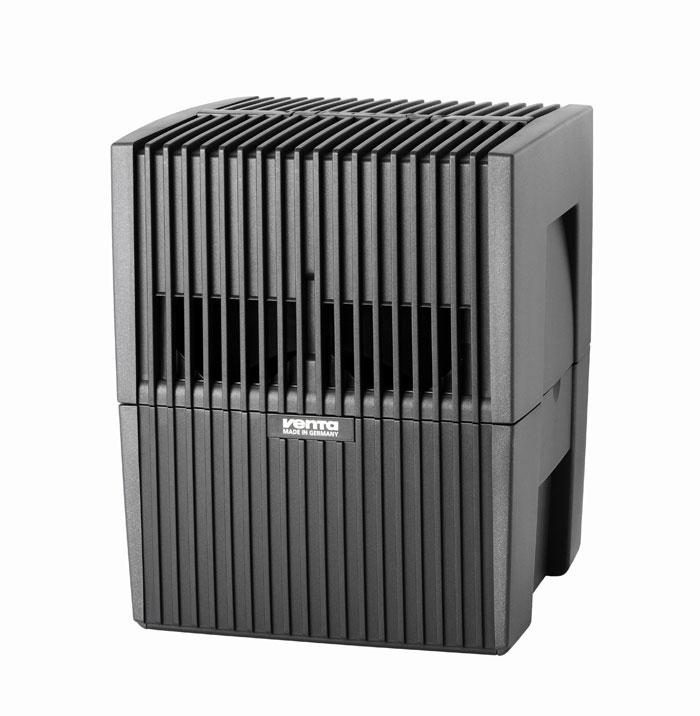 The Venta Airwasher LW45 (the unit we received to review) has three different speeds to fit your needs. I find that the lowest speed works great for us. With this speed, we usually get two days out of the water before it needs to be filled again. When filling the water there is a fill line inside the unit to help guide you and not overfill the unit. Also at speed one, you can't hear the unit at all. The only reason I know it is working is the blue light indicates that it is running. If you get super close to it you can hear the hum of the fan. I also love that our Venta Airwasher has an auto shut-off. This means when it runs out of water it shuts off to keep the fan from running with no water.
After a few days of using the unit (in our bedroom), I noticed when I walked into the room it felt cooler than it used to. Our room is often the hottest or coldest in the house since it is the furthest from the air conditioner/heater. With the Venta Airwasher running the room has a coolness to it which is great when trying to get to sleep in the hot summer months.
Recently we went on vacation for the week and the Venta Airwasher ran out of water and shut off. When I returned home I noticed it was off (you can easily tell that it has turned off as the button will turn red). Every time I walked by it I said I needed to fill it. However, I got lazy for about a week and didn't feel it. It didn't take long before I was waking up and feeling like I was getting sick. I noticed my throat was dry and felt like it was getting that itchy feeling like I was getting a cold. I thought for sure I was coming down with something but every day the feeling would go away after about an hour or two of being awake. I soon realized that this was due to the Venta Airwasher being off and not putting the much-needed moisture into the air.
add fragrance with Essential Oils
When I read that you can add specially formulated Venta Airwasher essential oils (you can only use these approved by Venta in your Airwasher) I knew that I had to give them a try. There were 6 different oils to choose from:
Winter Dream Fragrance is a warming blend of cinnamon and citrus, an easy fix for the winter blues.
Citrus Garden Fragrance is invigorating and bright, a refreshing blend of citrus oils.
Refreshing Fragrance is a zesty and fresh blend of orange scents, the perfect way to start the day.
Relaxing Fragrance will help you unwind after a long day with its cinnamon, grapefruit, and carnation blend.
Vanilla Fragrance is inviting and warm, creating a home full of health and balance.
Eucalyptus Fragrance is a soothing blend of eucalyptus, peppermint, and tea. A necessity for anyone with congestion.
I couldn't decide on just one so I purchased one of the combination packages with the three oils pictured above. Of the three the Winter Dream is definitely my favorite. The fragrance lasts for about 3-5 hours depending on the room size. I love this added feature and can't wait to try the other three oils. I would love to recommend that Venta create one that is lavender which is great for nighttime.