Spring is finally here, which means that summer is fast approaching. You might be busy getting your home ready for those warmer summer months. You won't treat your home the same way in summer as you do in winter so it is important you get the crossover right. Take a look at the article below for some tips and tricks on how to do it.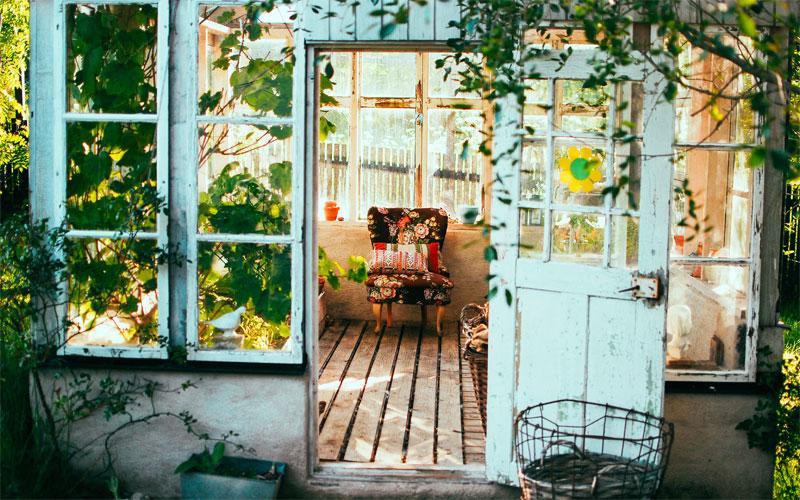 Change The Curtains
If like most people you have a summer and winter set of curtains then you will need to change these. The days are getting longer and warmer which means there is no need for the heavily lined blackout curtains you have had up. Although you may still want to keep the blackout element, you will want much lighter curtains or even blinds for the summer months. The reason is that heavier curtains will retain all the heat, meaning your home will turn into a furnace. If you don't have any summer curtains then be sure to invest in a good quality set that will last you years.
Spring Clean
Next on your to-do list should be a spring clean of your house. When you enter spring and summer you don't want to have the clutter and toasty blankets lying around anymore. Take some time to clean your home to make it more appealing. When your home is clean and tidy it makes you want to spend time in it and you will be happy doing so. It shouldn't take long even if you have a large house. Tackle one room at a time if you don't have the time to do it all in one go. You can find some amazing cleaning hacks online that will save you so much time when it comes to cleaning your home. 
Get Rid Of Pests
Something else you might need to do when it comes to the winter-summer switchover is get rid of any pests that have made their way into your home over the colder months. This is especially common and you will not be alone in this. Pests don't like the cold just as much as us so when they find a nice toasty home to take shelter in they won't be in a hurry to leave. No matter what the pest or the problems they have caused, call in your local exterminator. They will be able to clear the issue with no problems at all. You can have your home back without the need to share it with anything.
Sort The Garden
Finally, one more thing you should do before summer hits is sort your garden. Winter can cause quite a lot of damage to a garden so it is essential you sort this so your garden is once more warm and welcoming. If you have things that have become frost damaged or broken then throw them away and replace them. Make sure the grass is short and throw some seed down on it if you think it needs some life injected into it. You might also like to invest in some good quality furniture for your garden, especially if you are going to be entertaining guests.
We hope you found this article helpful and that it gave you some wonderful ideas on how you can get your home summer ready in no time at all.