Summer is most people's favorite time of the year and that is a fact. The reason why people like summer is because it is warm, you wear less clothes and worry about less things, simply because you plan a vacation and forget about work for a few days. Apart from feeling better and relaxing more, you still have obligations, at least to your home. Summer is also the best period to make some renovations to your home, change something in the interior or touch up some facade parts. Whether you plan on any renovations, or not, summer is still a period in which you need to take care of your home and maintain it. We created a to-do list and we want to share it with you.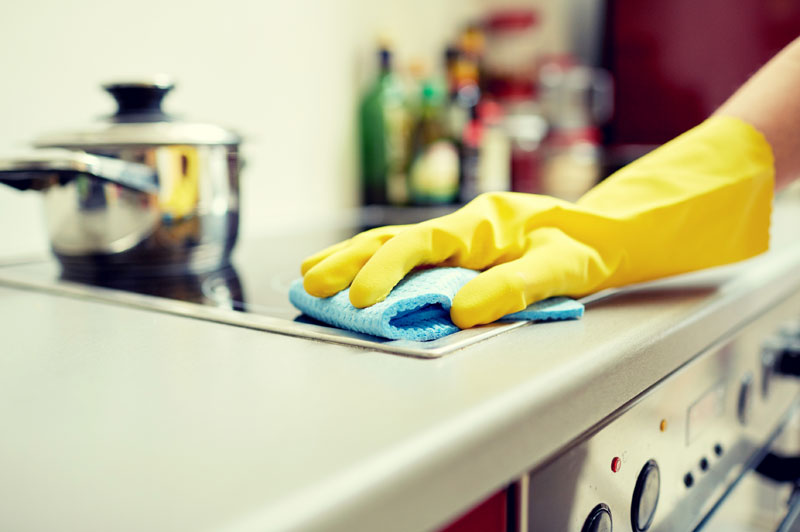 What is special about our list is that it is refined to be simple, yet still helpful to many of you who wonder from where to start or what can be done the fastest.
Air conditioning
Check all ventilators, air vents and air conditioners if they work properly. You don't want to be surprised on a hot evening without any cooling devices! If something is not right or broken, then fix it.
Take it outside
Summer gives you the opportunity to do many things outside, so don't hesitate to take the fun and the duties there. You can attach a string to put your laundry under the direct sunlight to air dry. You can install a tennis table or make your yard a little sports area. Grills and barbecues have waited lots of months to be used out in the open, so don't wait too much before placing them somewhere out of the dusty garage.
Start with the cleaning tasks
Anything that has been outside or cannot be put inside, should be cleaned. We are talking about porch, pool, fence, the outside parts of windows (the inside parts as well). You need to prepare everything for the warm weather, as it is highly possible you will host a few gatherings throughout those warm months. Windows should look impeccably clean and you should take care of everything that can be easily noticed if not cleaned properly, along with any other tenancy cleaning service task.
Have the right tools and products
If you want to make sure everything is cleaned right, you should have the right equipment for that purpose. Apart from your interior home environment, the outside parts and places, also need cleaning and maintenance. For example, make sure you have the tools and products for the maintenance of your garden.
Prepare your garden
After you are sure you have everything you need, prepare your garden for the summer. Take care of plant and trees, ponds and pools and everything that is in there. Spend some time with bushes and flowers, if needed place shadow tents or something to keep the direct sunlight away from them.
Check everything on the outside
Hoses, pumps, faucets and any exterior water fixtures should be checked as well. You don't want any unexpected water-in-the-way surprises.
Furniture
If you plan on having parties in your back yard, or you have placed a simple table with a few chairs and stools, make sure they are cleaned, polished and protected. Summer brings moisture and heat and those are not really great for furniture, especially if they are wooden.
Place a mat
On every entrance, you should already have mats, but if you don't – place some. Going out much and entering your home all the time, might cause excess dirt and mud to build up, so you might want to make sure this kind of problem will simply not occur.
Paint if necessary
For all the renovations that you need to do and those that are simply changes of something you are already bored of, this is the great time. Plan those changes for good and warm weather and make sure you have the needed materials.
Windows!
This is quite important part of your summer preparation, so we ought to ourselves and you, to repeat it! Wash every window in your home, wipe it good on both sides and make sure no strikes are left. Make sure the windows on the ground floor look flawless, no matter how big they are. If needed ask for some help.
Bathe your house
Hose is the best tool to use for this task. Give a quick bath to the exterior parts of your home. Wash walls and roof to make them look better, even if no renovations are done.
Hold on to that hose
Use the hose to clean the driveway, patio and walkways in front of and around your house. If the house and the land around it are clean, it will not leave a good impression to leave dirty driveways and walkways. Make sure leaves and dirt are out of the picture!
Baseboards!
Well, you didn't think we will miss to mention this one? Clean baseboards, and clean them good! If everything else is perfectly clean, it will be quite easy to notice the dirty baseboards. Make sure yours look perfect. You can use a toothbrush, as it is a really helpful tool, when it comes to cleaning hard-to-clean surfaces like these.
Attic, Basement and Garage
You have probably taken out something from these parts of your home, so a while after that, go back there and check what's in there. It is better to deal with one place at a day, as you don't want to deal with them every day and you will be more efficient. Garage sales are popular summer practices, but you can safely include anything you don't need. After getting rid of all unnecessary things, clean the attic/basement/garage and put everything back in order.
Decorations are always well-welcomed
Decorating your exterior, not by renovating, but by placing something new in some places is a good way to freshen up the whole picture. Purchase new flowers or chairs and any type of decorative items will be surely well-welcomed.
Check smoke detectors and alarms
Smoke detectors are often more needed throughout the summer than in any other period, so make sure they are working. Also, any type of alarm should be checked.