We enjoy cruising so much that the first thing I do when we get back is look into a cruise for the next year. We really enjoyed our time aboard the Carnival Breeze as well as the fun excursions we enjoyed off the cruise. Since this cruise was 6 days I knew we needed to spend a little time at each port. Our favorite port was Cozumel. What we enjoyed most was the atmosphere.
Cozumel, Mexico
We couldn't have asked for nicer weather while in Mexico. When we got off the Carnival Breeze we checked in with the excursion director and then did a little bit of shopping. Our first stop was the Ron Jon Surf shop where the kids loved to try on the hats! Nick ended up with one as a souvenir. He loves hats and long sleeves, even living in South Florida.
Ron Jon Surf Shop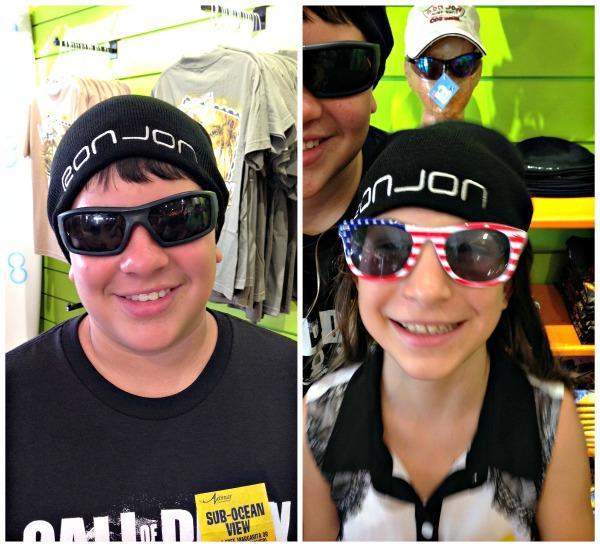 We then headed over to enjoy the excursion we paid for. We decided while in Cozumel to enjoy a sub-ocean view ride. This is a boat that is half submerged so that you can sit and enjoy the underwater sites such as the coral reefs, fish, stingrays, and even see some scuba divers. Our trip was sponsored by Sunbelt Bakery which provided us with the perfect snacks for our excursions off of the cruise ship. Not knowing when we would eat or if we would find something we liked in another country it was great to have our snacks with us.
Sunbelt Bakery
These are great to have for situations like our excursion but they are also great to keep at work, in the car, or just have in the house for those times when you just need a little snack. My personal favorite is the banana. My husband enjoys the oatmeal raisin. The bars are small enough to fit in your bag or purse so that means you can fit a few.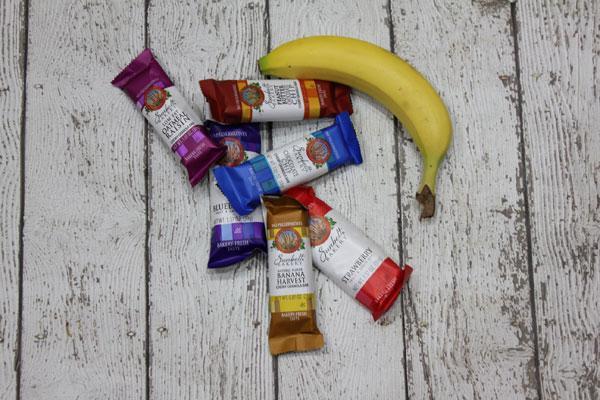 Sunbelt Bakery started in 1964 with a homemade granola recipe that everyone loved. They are made from a family bakery in the USA. Not only do Sunbelt® Bakery products taste great, they're made with nutritious ingredients like whole grains, fruits, and nuts. We offer a wide variety of granola bars, granola cereals, and fruit & grain bars. You can find the nutritional information here.
While we were enjoying our snack we also got to enjoy the sites in the beautiful waters of Cozumel.
We enjoyed seeing all the sights but found out that Nick gets a little seasick with all the rocking. Thankfully the boat is only half submerged and you are welcome to enjoy the trip from the boat above water as well. It was neat to see all the sights and beautiful coral reefs.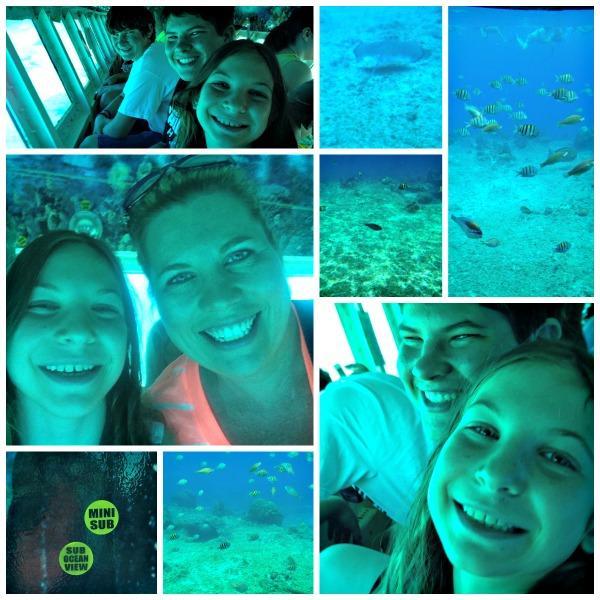 Thank you to Sunbelt Bakery for sponsoring our excursion and Carnival for having us as their guest.