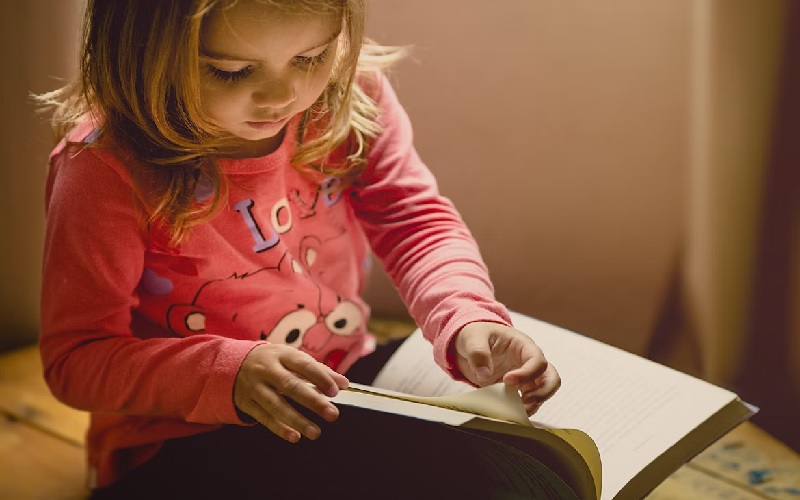 If your child starts to read early and does it often, they will be better able to understand and process the text more efficiently and accurately than those children who don't read consistently. This makes reading a very critically important skill. Despite this, the fact is that many children don't read as well or as frequently as they should. This does not mean they don't have it in them to be better readers. As a parent, you have to put in some effort to make this possible for your child.
As a parent, you can make a positive difference in your child's reading skills if you actively participate in their education and by applying effective strategies to improve their reading skills. Remember that your child will not learn overnight; this process takes years of commitment and practice to succeed. Here are a few different options you can apply to help improve your child's reading skills.
Let Your Child Choose What They Want To Read
Your child can avail of magazines, popular short poems for kids, newspapers, and story books. They can improve their reading skills. Books from different genres are a great idea. You can teach them the basics of reading by giving them books. Short poems and short stories are ideal for learning as they have short lengths to suit your child.
Create A Schedule For Reading
Your child needs to learn the value of practicing what they are required to learn. The best way to do this is by practicing the reading material alone. To improve, your child needs to read alone each day. The solo reading time will increase as they grow older. To get started, have your child read for 10-15 minutes at a time daily. After that, gradually increase the time they are required to read daily.
Show Them How To Read Aloud
You can teach your child that reading is something you can do with others, not something you need to do on your own. One of the best ways to teach your child about the different sounds that each letter represents is by reading aloud when your child is learning how to read. You can help your child gradually maintain their reading skills if you start this practice early.
Help Them In Understanding What They Are Reading
Your child will be able to enjoy more and retain the information they are seeing and reading if they understand it. This can be achieved by you asking them questions about what they are reading. This will reinforce the information, helping them to read better and think more smartly. When reading to them about dinosaurs, you can pause for some time and ask them: "What do you think happened after that to the dinosaurs?" Having them think to get an answer helps them process the information better and more logically.
Read To Them During Bedtime
Reading to your child during bedtime is a great way to learn to read. You must find books appropriate to your child's age and level of readiness. You must also ensure that the book is interesting enough for them to read by themselves at night. Reading to them at bedtime will improve their reading skills when this becomes a habit.
Provide Visual Aids To Your Children
You can provide visual aids such as illustrations and pictures to your children to improve their visual skills. This will help your children to retain the information and understand better what they are reading. There are books available that help to teach the children different types of words by using illustrations. You can help your child become better readers by increasing their interest in reading if you use these books.
Use Other Methods To Practice Reading
Reading is not just about trying to make out words by sitting down somewhere with a book. You can try other options to enhance your child's reading skills. You can encourage them to read the signs aloud while driving or running errands. If your child helps you with preparing dinner, you can have them pick out a recipe from a favorite cookbook, then have them read the steps while you cook. Make reading fun by incorporating reading into different games. These are the different ways you can make reading fun for your kids.
Take Them To The Library
If you want to improve your child's reading skills, the library is one of the best places to take them. There are all types of books at the library; your child can easily find books appropriate for their interests and age level. Your child can check the books out, and you can arrange to bring them home so they can read the books comfortably. Your child will be able to enhance their reading skills as going to the library will enable them to spend more time reading various books each week.
Don't Forget That Each Child Is Unique
There will be children who will face some challenges in reading, while others will be able to pick up the skill quickly. If you see that your child is not interested in reading and is finding it difficult to learn to read, you must not force them to learn that skill. In such a scenario, try modifying your techniques to pique your child's interest in reading. You must invest time and effort to help them read so that they can become better readers. If they are good at reading and already have a strong start, let them know how proud you are of their progress.
Summing Up
There are several strategies you can use to improve your child's reading skills; the ones mentioned are a few you can try at home. You can follow these tips to help your child get a strong head start on reading to become avid readers as they grow up.