My Grandpa My Angel
I cannot hear or see him
But I can feel him next to me.
That's my grandpa, my mommy says
Watching over me.
He passed before I had the chance
To know him very well.
But my big brothers promise me
There are stories they will tell.
Like how he served his country
And how proud they were of him.
And how he always made them laugh
With such goofy little grins.
She will take me to the place one day
My mommy promised me.
Of where my grandpa lays at rest
The fourteenth fairway, so I can see.
The place he loved to spend his days
With family and friends
Golfing, laughing, having fun
Until the day would end.
He's in heaven up so high
Way above my head.
And in my heart and in my dreams
That's what mommy said.
So, I cannot hear or see him
But I can feel him next to me.
That's my grandpa, my mommy says
My angel watching over me.
For whatever reason this past weekend I found myself thinking often of my father and stepfather. Both of these important men in my life reside in heaven.
In a little background. My daughter who was a delightful surprise was born 9 months after my stepfather's passing. Amazingly the day of my stepfather's memorial my husband out of the blue said to me "We should have a baby girl and name her Ericka James after Rick (my stepfather)" My stepfather's name was James Eric and he went by Rick. Little did he or I know but I was at this point just a few days into pregnancy. A little while later my mother was going through my stepfather's nightstand to look for a few things she was thinking of giving my boys and came across my baby ring. We were surprised and thought it strange that it was on HIS nightstand. I knew once I found out I was pregnant it was going to be a girl, it was his way of letting me know I decided.
My daughter is named after her grandfather in the first name only. (I'm sure my mother will comment below regarding her middle name not being James it is a very touchy subject with her, and sometimes I do regret not following through and giving her that middle name). I spelled her name E"rick"a to honor the name he went by Rick.
A few months after she was born I was saddened that she would never meet her grandfather. If there was anyone that had a way with children it was Rick, she would have had that man wrapped around her little finger. So I wrote a poem to give her one day and wanted to share it today.
Here are a few scrapbooking pages I've done with my fathers in mind.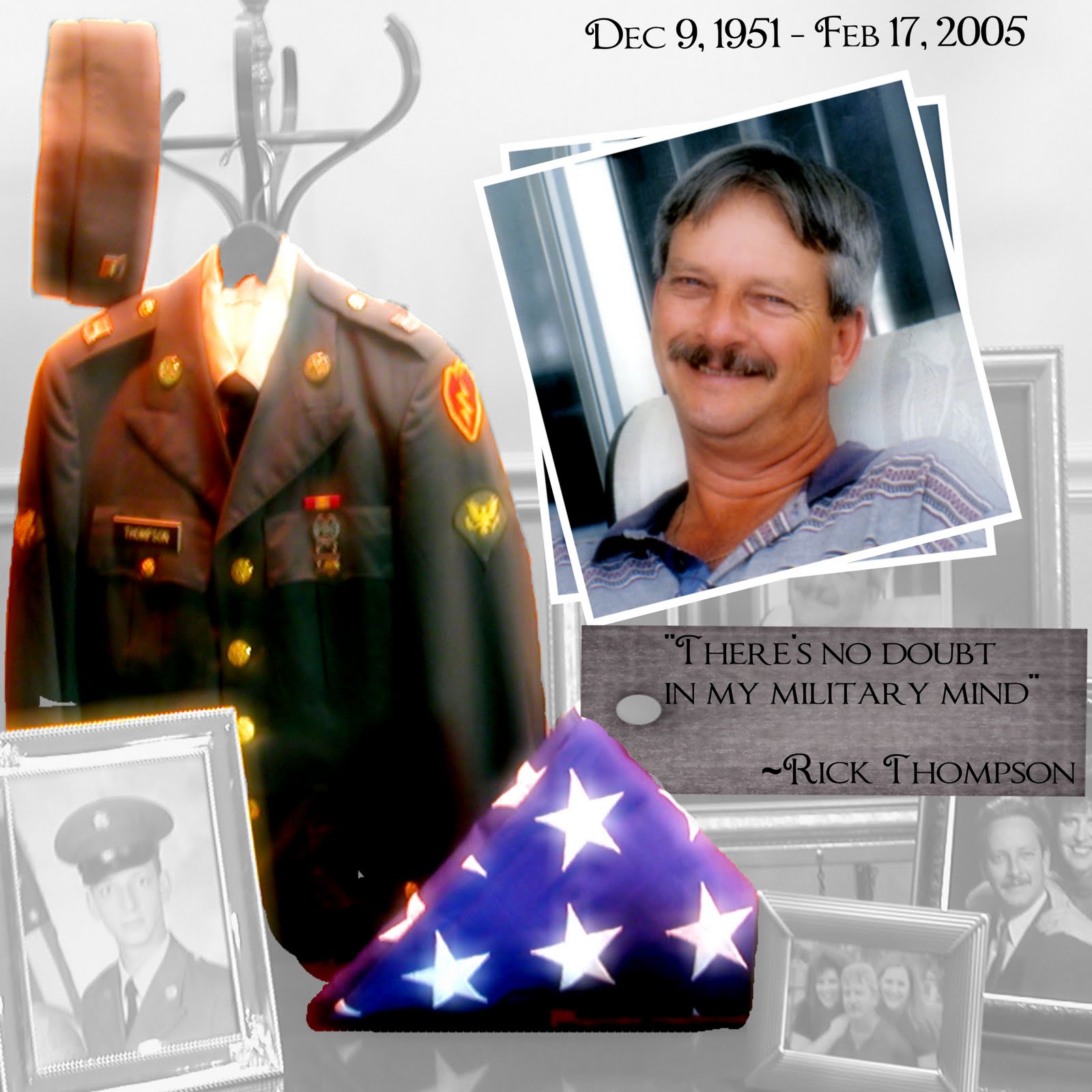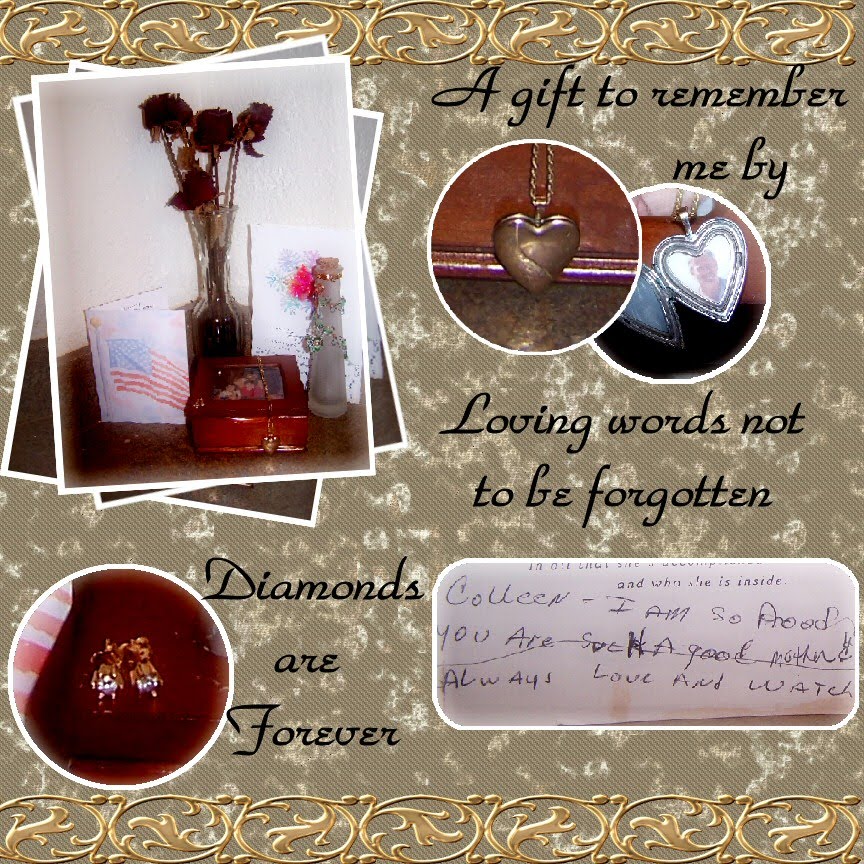 This page is about gifts and items from my stepfather.
Top left photo: is his memorial program (I guess you could call it), flowers from his service, a card, and a trinket box he gave me during our last Christmas.
Top right photo: a necklace he gave me for the same Christmas with his photo in it.
Bottom right photo: our first Christmas without him my mother gave both my sister and I earrings in which she had made from the diamonds in his wedding band.
Bottom left photo: a snippet from the card he gave me, which I can NEVER read without crying.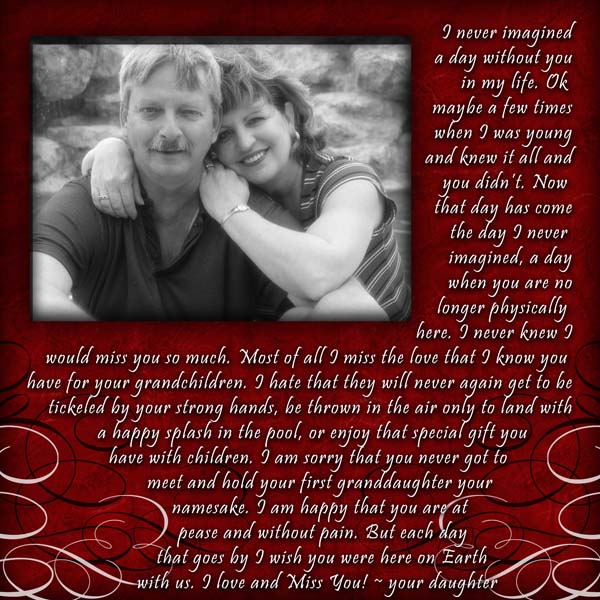 The page below is in memory of my father Bill.