Father's Day and Mother's Day take on a whole new dynamic when your kids get old enough to purchase their own gifts and make the day special. The father's day after my youngest son had a job he brought my husband to tears when he purchased him a $500+ driver for the special day. Sometimes however it is not always the gift that does the job but the thoughtfulness that is put into the special day. My kids are always looking for the best gifts for golfers.
Golfer's Dream Cake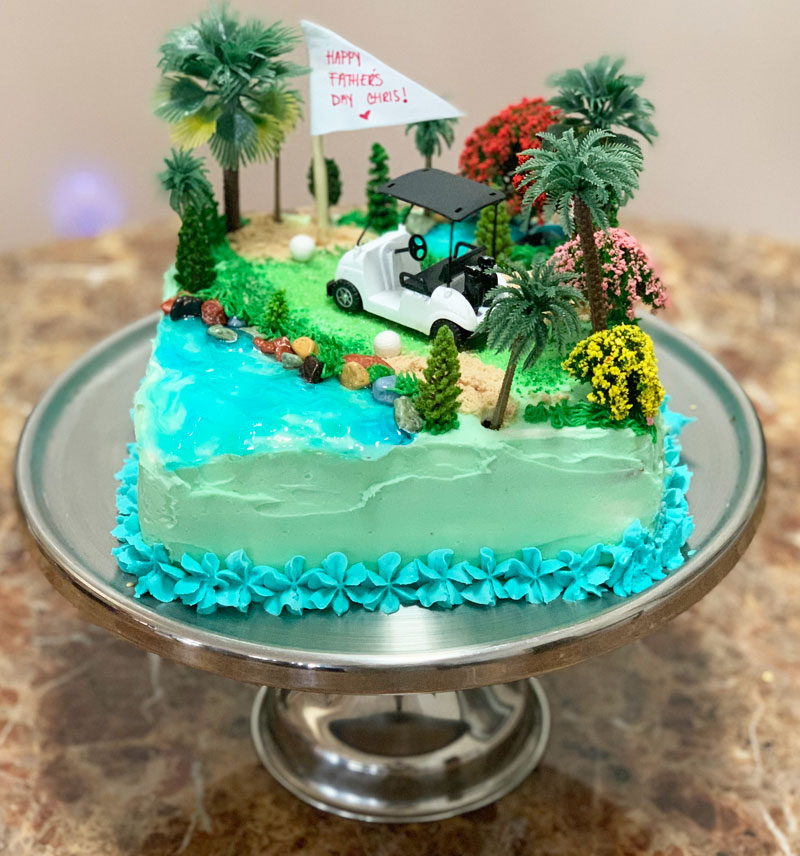 My husband is a golfer, this is his hobby and passion. My son's fiancee, who as you can see is very talented, made him this amazing Father's Day cake. I love all the details from the editable chocolate rocks to the flag that is personalized. This delicious beauty is chocolate cake with creamy chocolate pudding filling. She achieved this look with a few different techniques. The water was created with a blue gel l like icing. The sandtraps are made out of finely blended graham crackers. The fairway and green were sprinkled lightly with green sprinkles. This cake is one of the best gifts for golfers one could make and It is almost too cute to eat!
Golf Pens and Pen Holder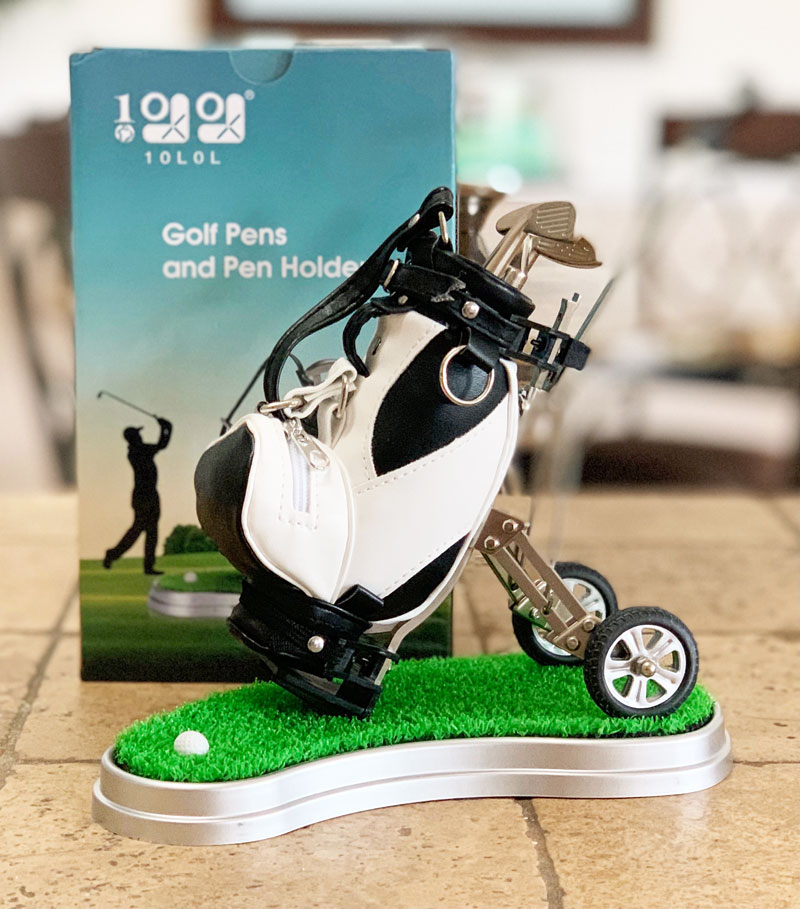 This cute Golf Pen and Pen Holder will make the perfect addition to his desk whether it be here at home or in the office. The golf bag can be purchased in several different colors black, blue, green, red, and yellow.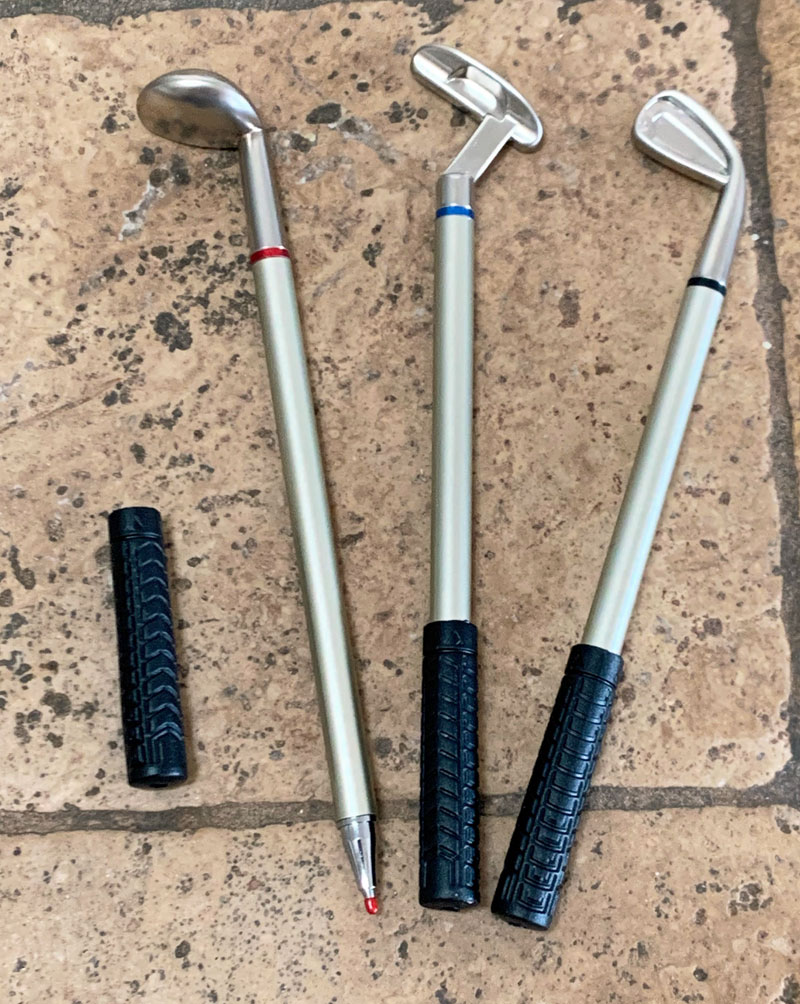 It comes with three pens a driver, iron, and putter and each pen is a different color : red, blue, black. The pens are heavier then you would think and appear to be a great quality.
Titleist ProV1 Golf Balls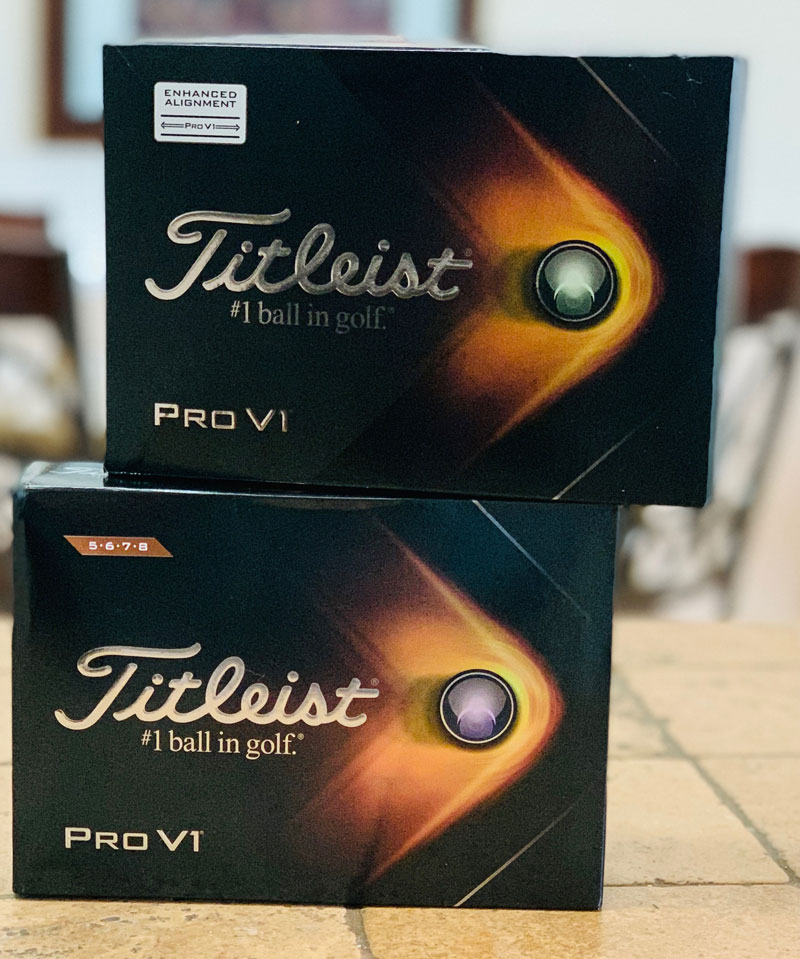 My husband has been playing with these golf balls for years. He rarely buys them for himself so it is always a #1 item at the top of all his gift lists. Another great gifts for golfers my husband received two boxes each for his son's this father's day.
Precision Pro NX7 Golf Rangefinder
My husband pride's himself on knowing just about how far it is to the pin without much help, and usually, he is pretty close. That doesn't mean however he wouldn't love to be more than pretty close. When it comes to more expensive gifts for golfers like this Precision Pro NX7 Golf Rangefinder my husband is never an impulsive buyer. He follows My Golf Spy and values their reviews and opinions. This rangefinder is the best "bang for your buck" meaning if you aren't wanting to spend top dollar but still want the best of the best then this is the product for you. With a little help from mom, my daughter bought this gift for her father for father's day.
More Great Gifts for Golfers