When spring is in the air I think of beautiful flowers, bright sun, and butterflies! Spring is my favorite season as it is not too hot and not too cold. Everything begins to come to live including the lady bugs and butterflies. Flowers begin to bloom and the day is full of sunshine. I while back I reviewed for you the MelodySusie UV Lamp and how I can now do gel manicures at home. Since that time I have gone 100% gel and I love it. I'm excited to share with you some brand new colors from MelodySusie just in time for spring!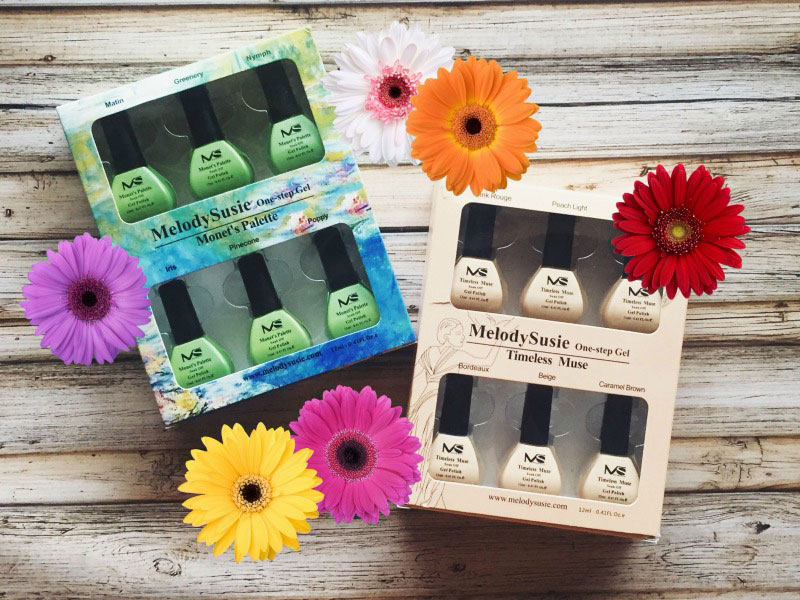 MelodySusie Monet's Palette
My favorite is definitely the Monet's Palette.
HOLIDAY DEALS — Sale Price $29.99 Deal Price $23.99.
NEW NAIL GEL LINE FROM MELODYSUSIE — Six bright, bold gel colors that drawn from that which Monet himself treasured above all else: nature.
SAFE — Non-toxic, minimal smell, non-damaging to nails.
CONVENIENT — Fully cures under an LED lamp in 1 minute or a UV lamp in 2 minutes.
LONG-LASTING and EASY TO USE – 15+ days of high-performance use without peeling or cracking for each application. Only needs one coat and soaks off completely in only 10 – 15 minutes. A complete application/removal guide is included with each set.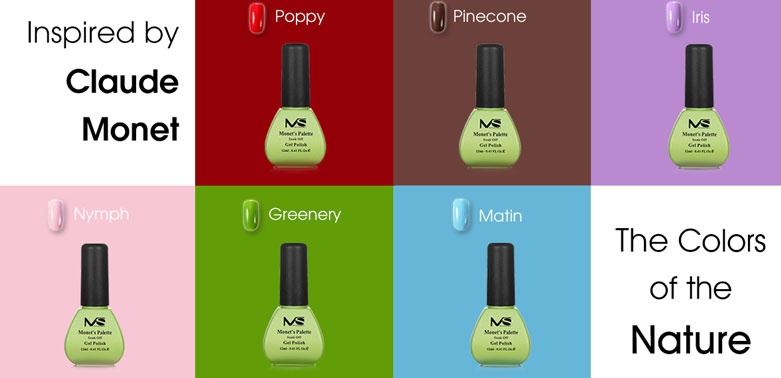 MelodySusie Timeless Muse
Great for a natural feel.
Pink Rouge –Sophisticated enough for a woman, playful enough for a girl, Pink Rouge strikes a unique balance that allows it to be dressed up or dressed down as you please.
Light Peach – Stand out, even as you fit in. Light Peach is a subtle shade that blends in smoothly while still looking gorgeous.
Warm Taupe: – Warm Taupe is versatile yet vivacious; a color fit for a variety of ensembles and skin tones. It's the easiest way to look like you know what you're doing without really trying.
Bordeaux – If you can't go to Bordeaux, bring Bordeaux to you! This shade evokes wine country scenes of sprawling vineyards, luscious grapes, and shockingly expensive bottles of red.
Beige – Who says beige has to be boring? Pair this with more vibrant piece to create a stunning contrast that looks darling, not drab.
Caramel Brown – Muted without being dull, elegant without being arrogant, Caramel Brown is a handsome, down-to-earth shade that adds a warm touch to a wide range of looks.