When it comes to our children we want is best for them. We might research what is the best food to give them or how much TV time is appropriate. We definitely want our children to learn. Everything they do from the time they are born until they enter school is a learning process. No longer do we simply send our kids to school to get an education. We purchase games, books, and even TV programs are geared toward learning. One of the basic things that kids must learn is their alphabet.
Let me think back to when I learned the alphabet….thinking, thinking, thinking. Nope I can't remember, it just seems that I have always know that an A is an A and a Z is a Z. Of course at some point in time I learned those letters. With the advances in technology children are learning in new and fun ways like computers and tablets. Jesse the Jack's ABC Zoo new iBook and App is a fun and interactive way for children to learn.
Jesse the Jack's ABC Zoo App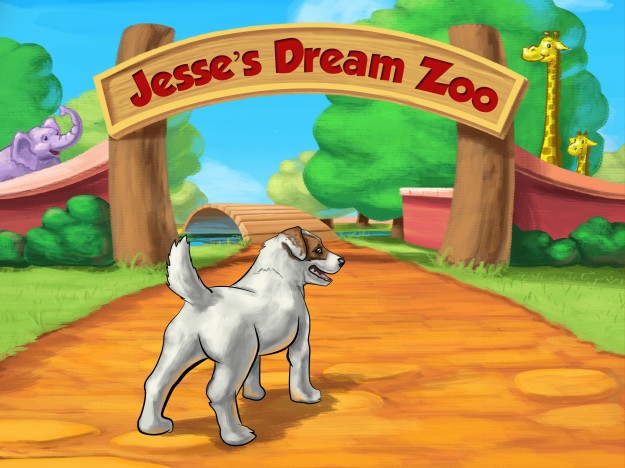 When I heard that the character in the book was Jesse the Jack, a well-know Jack Russell Terrier I immediately thought of my daughter. She has such a love for dogs. This would have been an app she would have loved. Then I read how the app works with your child and the alphabet…
"Jesse the Jack, ABC Zoo illustrates the full alphabet and pairs letters with animals and colors to assist with association and learning"
This reminded me of a game I played often with the kids when they were young and we were waiting at the doctors, or in the car, or just had a little time. It is the "Animal Alphabet Game". We would take turns with each letter and name an animal. For example I would have A and say alligator, and my kids would say B for Bear.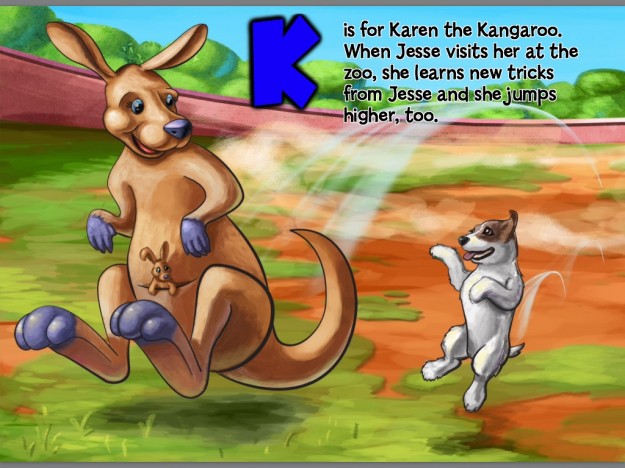 This is similar to how ABC Zoo helps your child learn the alphabet. The basis of the storyline for this iBook and app involves Jesse's real world and the world of learning he creates when he falls asleep (oh how nice it would be to learn when you slept and woke up with instant knowledge).
ABC Zoo's has two modes story and play. As parents and children follow Jesse in story mode, they are taken on an interactive journey with real-life animal sounds and facts.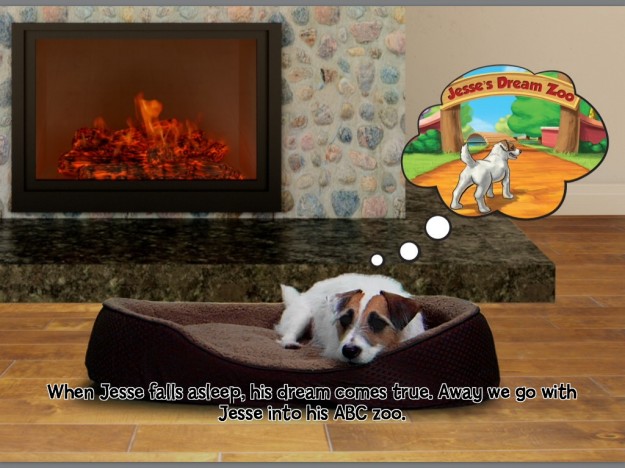 Play modes gives children a "fill in the shape" game where they have to match the animal and letter to its corresponding silhouette.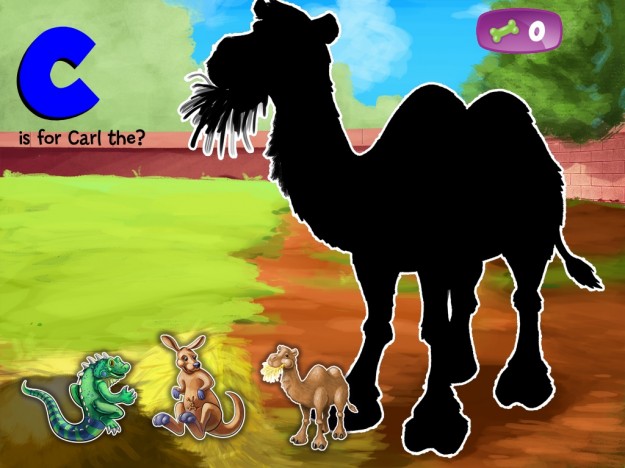 What motivates a child better than a treat or reward? (Ok that pretty much motivates adults as well). Correct answers are rewarded with "Jesse treats." For every two Jesse treats earned, children will be directed to a page of 12 different Jesse tricks – from Jesse driving an ATV to Jesse riding a scooter.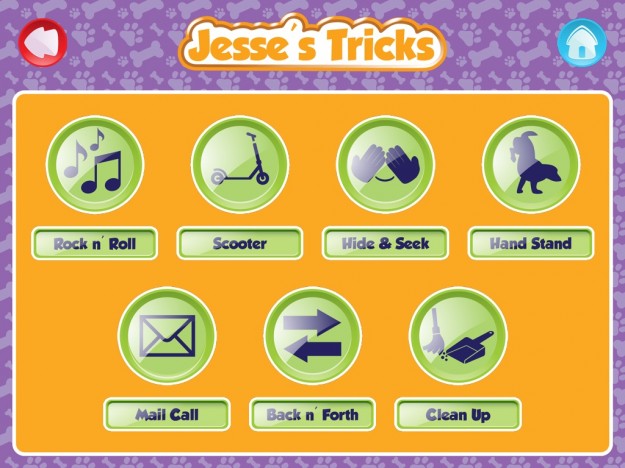 The app is enhanced with fun music and eye catching graphics. With both the story and play mode your child is sure to be entertained by Jesse the Jack by enjoying a great story, watching Jesse the Jack to some fun tricks, or playing a fun alphabet learning game.
Fun Facts about Jesse the Jack
Jesse is a purebred, tri-color Jack Russell Terrier who loves to make people laugh and bring smiles to their faces. He is a happy and healthy little guy who has appeared on The Late Show with David Letterman, Good Morning America, Nickelodeon, Animal Planet, The Rachael Ray Show, CBS, NBC, ABC, Disney, VH1, and the list goes on! Some of Jesse's favorite tricks include walking handstand, skateboarding, riding a rocking horse, and useful tricks like putting the dishes in the dishwasher. He loves to pop balloons, play hide-and-seek, and of course teach kids their ABCs!
Download Jesse the Jack's ABC Zoo today!