Two years ago, I was given the opportunity to review, now known as, Sleepbuds I from Bose. I absolutely fell in love with them and pretty much used them every night. Around this time a year ago I received an email that unfortunately due to some design flaws they were discontinuing the Sleepbuds I. I had the option of either requesting a refund or if for any reason I needed to exchange my Sleepbuds I I could do so.
I did exchange my Sleepbuds I because I was running into a full charge problem with one of the earbuds (one of the known issues). A year later I emailed Bose again because the metal piece that connects the earbud to the charger fell off of one of my earbuds. With no hesitation, they sent me out a replacement, but this time they sent me the new Sleepbuds II.
Bose Sleepbuds II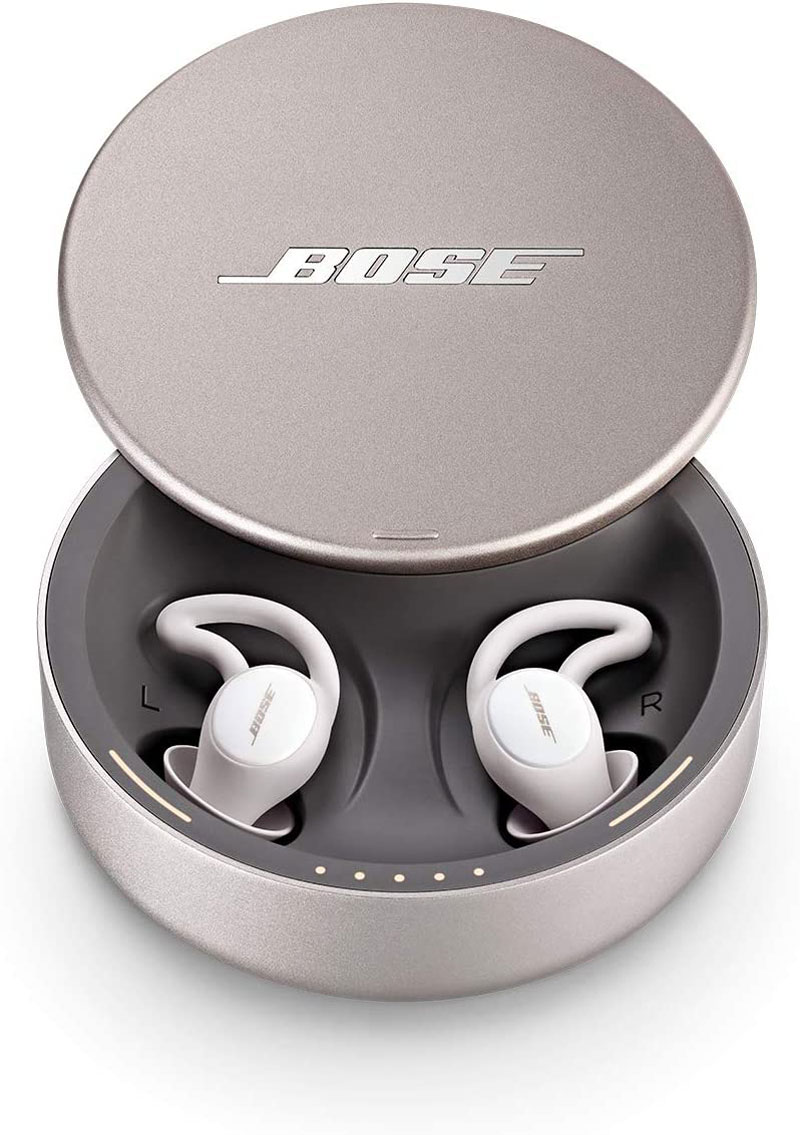 I have been using the Bose Sleepbuds II now for about 8 months and I have to say Bose outdid themselves. They work just as well as the previous ones without the design flaws that were causing charging issues. The new Sleepbuds II are shaped a little differently, they are a little bigger. I was worried they were not going to be as comfortable but the new design fit just as well as the previous design.
Compare Sleepbuds I and Sleepbuds II Size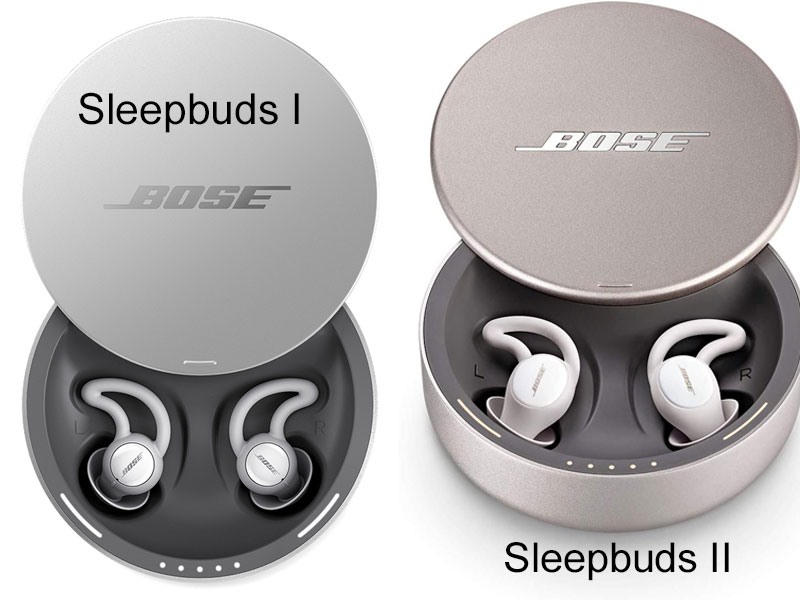 As a reminder, the Sleepbuds II are not designed to play your own music. You must download the Bose Sleepbud app and select from a large selection of noise-masking sounds and relaxation.
Full control of Sleepbuds™ is at your fingertips. Explore the Sound Library and download your favorite noise-masking sounds and relaxation content to build your nighttime routine. Customize your experience by adjusting volume, setting a personal alarm, accessing features like Phone-free Mode, managing product updates, and more.