A few years ago I was traveling for business with a couple of my co-workers. All of us trying to 'be good' during a time when our main source of energy was restaurants and hotel food. We had many conversations about carbs, supplements, and what not to eat. In that conversation, I was introduced to a protein bar called Built Bar. After hearing more and giving them a try I've decided they are definitely the best protein bar on the market.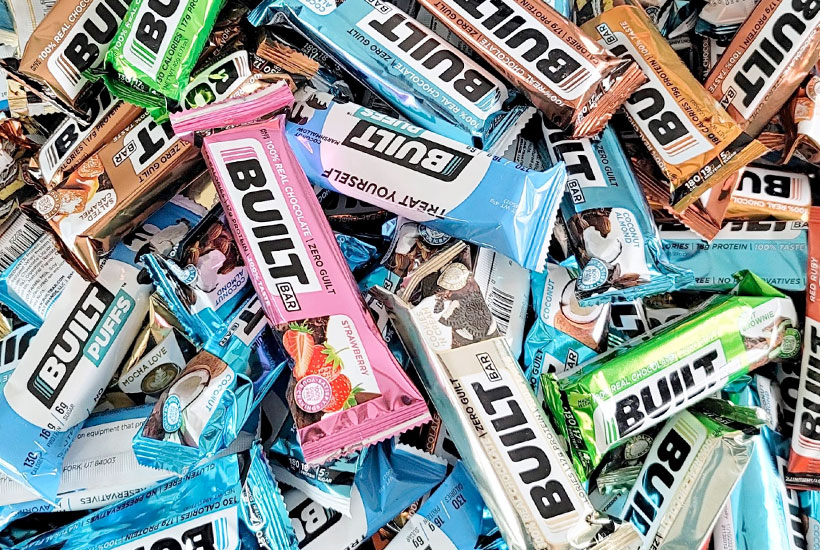 Built Bar Nutrition
The first thing you look at when looking for the best protein bar is the nutritional value of the bar. After all, if you are on the market for a protein bar you are probably looking for something that serves a nutritional purpose. The below is the nutrition in my favorite Built Bar: Coconut Almond.
Calories: 130
Fat: 2.5g
Saturated Fat: 1.64g
Trans Fat: 0
Cholestoral: <5mg
Sodium: 45mg
Total Carbohydrates: 18g
Dietery Fiber: 6g
Total Sugars: 4g
Sugar Alcohol: 8g
Protein: 17g
Built Bar Ingredients
Protein mix (whey protein isolate, partially hydrolyzed whey protein isolate), Water, Dark chocolate (sugar, chocolate liqueur, cocoa butter, milk fat, soy lecithin, vanilla), Digestion-resistant maltodextrin, Glycerin, Erythritol, Cocoa, Gelatin, Natural flavor, Citric Acid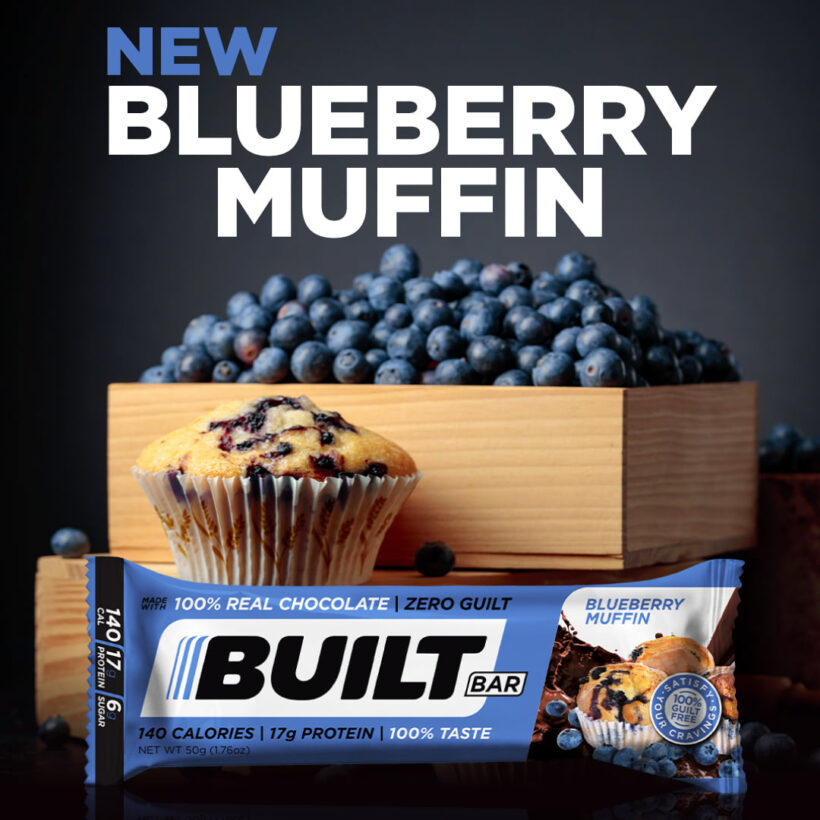 Best Protein Bar – Taste
Now that you know what is in a Built Bar the important part that keeps you coming back is the taste. The Built Bar is unlike any protein bar I've tried. Most protein bars have a chalky taste, there is NO chalky taste in a Built Bar. If anything it can be described as gooey. The Coconut Almond bar tastes a lot like an Almond Joy bar. My second favorite bar is the Banana Nut Bread.
Purchase Built Bars
The best place to purchase Built Bars is directly from their site. Their protein bars have no artificial flavors or preservatives which is why they have a shelf life of about 6 months. I highly recommend you DO NOT eat them past their expiration date. That is a story for another day. This is also why I recommend purchasing them directly from Built Bar to ensure you are getting a fresh batch fo Built Bars.
Built Bars Coupon Code
I love these bars and have made them part of my diet. For that reason, I have signed up to be a built bar ambassador simply so I can offer you this 10% coupon code on your order
SHIBLEYSMILES
Additional Built Bar Products
Since I first tried Built Bar – the best protein bar, they have added several products to their line.
Built Bar Boost
I have tried the Built Bar Boost. These are flavored packets to add to your water for an immune Boost. I personally do not care for flavored water so I didn't care for them. I am a plain ice-cold water kind of girl.
Built Bites
These are great, they are just miniature Built Bars. They are great when you just want a bite instead of a whole bar. They are roughly 1/2 the size of a full Built Bar.
Built Broth
I have not tried the Built Broth. They have Beef Bone and Chicken Bone broth.
Enjoy the savory goodness and health benefits of Beef Bone Broth. Each serving provides 10 grams of collagen protein, with only 50 calories. Collagen is fast absorbing, and promotes healthy hair, nails, skin, and joints. Keto & Paleo friendly, non-GMO, gluten-free—just how nature intended it.