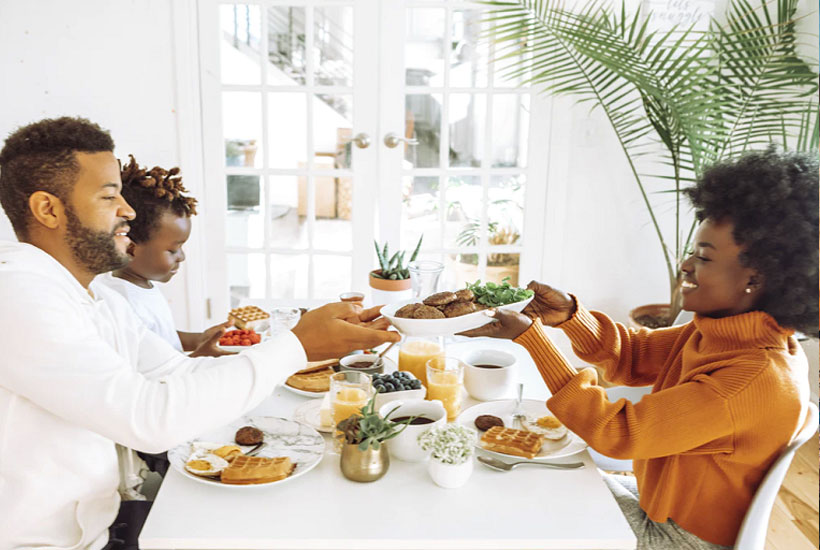 Explore Family-Friendly Recipes That Will Keep The Carbs Low And Empower Your Daily Nutrition With A Level-Up
If you have kids and you live in the New York area, then you probably know that weaning them off high-carb foods and replace them with low carbs is not an easy task. This is especially the case and most of these food targets are addictive. You can find different types of diets here and then select one that helps you achieve your daily nutritional goals. For an active family, you need the right amount of omega 3 fatty acids, healthy carbohydrates, lean proteins, and so on to maintain a healthy lifestyle. 
While encouraging your children to eat healthily is a good start, how about adding some recipes to the lunch meal which have the right nutrition level and taste good as well? Keep reading for some high protein low carb healthy recipes that can cater to the taste buds of your whole family. While you are at it, do not forget to look for some healthy dessert recipes as well. After all, everyone deserves a treat every now and then. 
Chicken Salad
One can hardly go wrong with a hearty chicken salad. It can be served cold which means that you can even prepare it in advance and enjoy it the next day. For this salad, bring a pot of water to boil and add the chicken breasts to it. Let it simmer for 10 minutes and then remove from heat. Leave the chicken in the water for another 5 minutes. Remove after a while and cut the chicken into small cubes. Take another bowl and add chopped spring onion, carrot, cucumber, and lettuce to it. Follow it with a dash of soy sauce and lemon juice. Mix them well and leave them aside. Take a saucepan and saute onion with some oil for 2 to 3 minutes. Add some chili, garlic, and ginger paste and stir well for a minute. Add water, honey, peanut butter, and some sesame oil and stir until you get the desired consistency. For plating, add the salad and chicken side by side and pour the sauce on the dish or serve on the side. A great high protein meal.
Bean's Pate
This is the perfect low carb meal for a warm afternoon where you would like to eat something refreshing. You will need a can of butter beans (which are high in protein), drained and washed lightly. Separate the contents of the canned beans into two portions. Mash half of the portion of the beans with a fork until it is quite smooth. Beware that you should not blend it as that would make it pasty. For the half, crush the beans slightly. Now combine both the portions together. Add some chopped spring onions, cucumbers, garlic, and mist leaves. Add a few tablespoons of yogurt, olive oil, lemon juice, and salt and pepper to taste. Cover it and leave it aside. Chop some vegetables in a stick form like carrots, cucumber, cherry tomatoes, celery, and so on. Mix the butter beans and the vegetable mix together and serve it with the vegetable sticks on the side. For best taste, chill the Pate before serving. 
Lettuce Taco Wraps
Tacos and healthy in the same sentence can be used when you are making lettuce taco wraps. You will not believe how doable this recipe is and even your kids will love them. Try the turkey variation that is quick to cook. With the right seasoning, you won't even miss the flavor that much. As they are light to eat, you will not feel weighed down after having them for lunch. For making lettuce taco wrap, shred some easy-to-melt cheese. Separately dice the Roma tomatoes, avocado, and cilantro. In a non-stick skillet, heat some olive oil on medium heat. Using olive oil has its own health benefits and that's why it should be your first choice for your recipes. Add chopped onion and saute until they appear soft. Add lean ground turkey meat and garlic. Mix well and cook for 2 minutes. Then add cloves of garlic and season with salt and pepper. Break the turkey meat chunks occasionally and cook for 5 to 8 minutes. You can then add some extra seasoning to bring in more flavor like chili powder, cumin, paprika, or taco seasoning. Mix well and then add tomato sauce and chicken broth. Let it simmer until the sauce is reduced to the consistency of your choice. Serve the mixture with lettuce and add some shredded cheese on top. Another high protein recipe the family will love.
Chickpea Bowls
Want a good vegan recipe to enjoy with your family that is full of flavor, nutrients, anti-oxidants, and delicious as well? Try the Chickpea Bowl recipe that can even be used as a meal prep for 3 days in the fridge. To make this meal, you can use canned chickpea. Rinse and drain them and add them to a non-stick pan with some olive oil. Cook for a minute or two on medium heat. Add finely chopped mint leaves, coriander, basil, and garlic to it and mix well. Add some sesame seeds and herbs to bring in a strong flavor. Add salt if needed and turn off the heat after cooking it for another 2 to 3 minutes. Transfer it to a bowl and to the same skill add chopped spinach, scallions, carrot, and broccoli with some olive oil. Cook for a minute and then add salt and pepper to taste. Cover the lid and let it cook on medium heat for a few minutes. Stir it again and then cook for a few minutes. Transfer the contents to a bowl. For plating, take a bowl and fill it half with the chickpea mix and half with the vegetables. Add 1 tsp of cream cheese dip and a few olives. You can enjoy this meal immediately or store it in the fridge for three days. 
We hope the above high protein recipes will empower you to take more steps towards improving the nutritional intake of your family. As you reduce carb intake from your daily meals, you will notice several health benefits. When the right diet is accompanied by good exercises, it helps to reduce and maintain a healthy weight. This allows you to be physically more active without being tired easily which can further enhance your mental wellness. Healthy food and its benefits cannot be emphasized enough so take the steps to incorporate them into your life as well as for those that you love so much.