October means black and orange, candy corn, and haunted houses! I love this time of the year it is the beginning of creative costumes, family dinners, and gift giving. If I had it my way my front yard would resemble the makings of a spooky cemetery, haunted mansion, and everything spooky in between. This year since we have a new home I decided I wanted to decorate for the occasion. I never want to spend the money to do it up right so Honey and I bought almost all of our decorations at the dollar store. We had a great time shopping together and putting up our decorations. We limited our decorations to our walk way to the house. With all the rain we have been getting anything else would not have made it to Halloween.
Shibley Smiles Spooky Cemetery
Enter if you Dare!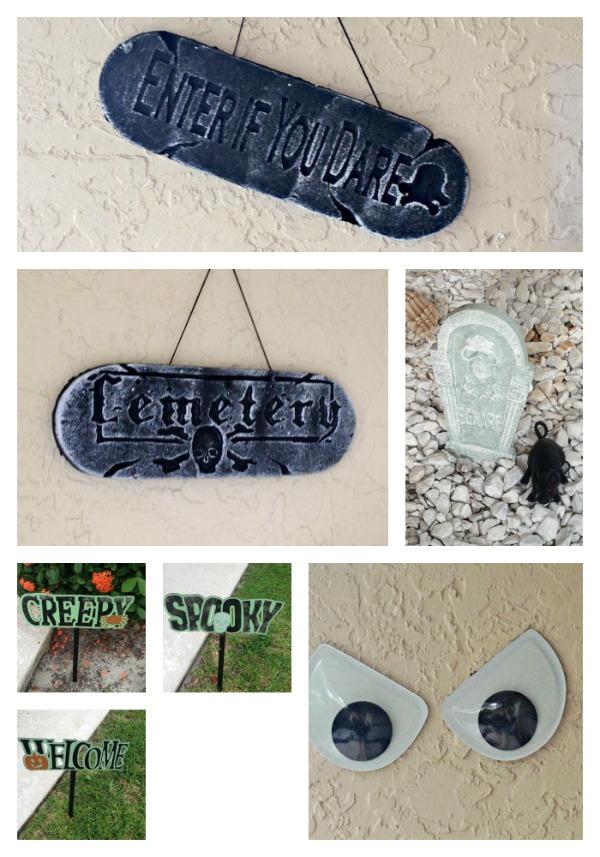 We also got a strobe light with some spooky sounds and some of our creatures are glow in the dark. I also plan on replacing our lights with the purple lights to see if looks even creepier. I told Honey that the little kids weren't going to want to come to our house but she wanted all the spooky scary she could get!