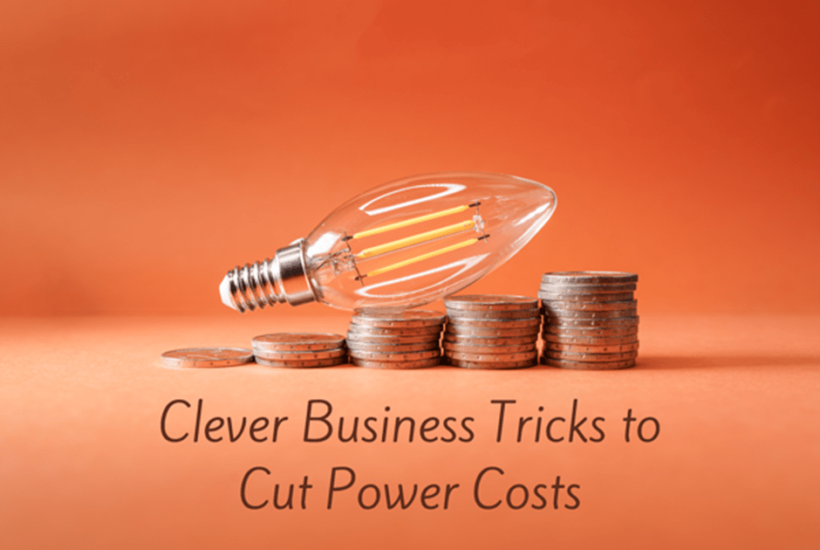 Running a business can be expensive, especially when it comes to power costs. But, with a few creative tricks, reducing those costs and freeing up more money for other investments is possible. In this article, we will explore some clever ways businesses can cut their power costs and keep their bank accounts healthy. From simple changes like switching providers to more complex strategies like investing in solar energy, we have provided tips and techniques that all businesses should consider.
Smart lighting: LEDs and automation
LEDs are more energy-efficient and longer-lasting than traditional lighting, making them a cost-effective option for businesses in Australia. LED bulbs also provide better illumination, creating a more comfortable working environment. Smart lighting systems using LEDs allow businesses to control their lighting from an app or system so that the lights can be dimmed when not needed or turned off entirely during in operational hours.
Automated systems can also detect when someone enters a room and turn on the lights, accordingly, eliminating unnecessary power usage due to forgetting to switch off the lights. By automating their lighting systems with LEDs, businesses in Sydney and other parts of NSW can enjoy significant savings on their electricity costs while still maintaining sufficient illumination levels.
Negotiate with suppliers
Negotiating with suppliers can be a great way to reduce power costs. In New South Wales, for example, businesses can approach energy retailers and ask for a better deal on their electricity bill. By comparing different offers, businesses can find one that meets their budget and needs. Furthermore, they may try to negotiate a customized plan that offers discounted rates or other benefits tailored specifically to their company. It is also helpful to compare the prices of different energy retailers in order to get the best possible deal.
Additionally, some energy companies offer incentives, such as free installation or discounts for signing up online, which could help reduce electricity bills further. Finally, businesses may want to consider changing energy providers if they think they're not getting good value from their current supplier. Doing so could potentially save them hundreds of dollars off their electricity bill each year.
Heating and cooling strategies
The best way to start is by comparing electricity rates from different providers on the New South Wales Electricity Market, which can help businesses identify cost-saving opportunities. Businesses should also consider investing in low-energy heating and cooling solutions such as heat pumps, ceiling fans, insulation, and double glazing for windows. Implementing these strategies could save significantly over time, especially when combined with a competitive electricity rate plan.
Furthermore, scheduling the timing of heating and cooling can make a big difference in cutting power costs—for example, by programming air conditioners to run during off-peak hours or setting timers for hot water systems. Lastly, regularly servicing heating and cooling appliances can save money due to increased efficiency and reduced repair bills.
Solar Power Incentives
When purchasing solar panels, inverters and other necessary components, it is crucial to compare electricity in NSW to make sure you get the best value. Look for reputable brands that are known for their durability and excellent performance. This will help ensure you get the most out of your investment for years.
Additionally, investing in quality equipment saves money on repair costs over time since high-quality products require fewer repairs than lesser-quality ones.
Reducing your power costs
Implementing these clever business tricks can have a significant impact on reducing your power costs. Over time, the savings will add up. You can make a big difference to your wallet and your environmental footprint with just a few simple changes. Why not give it a try? Take some time to consider which of these tricks could work for your business and start saving today!