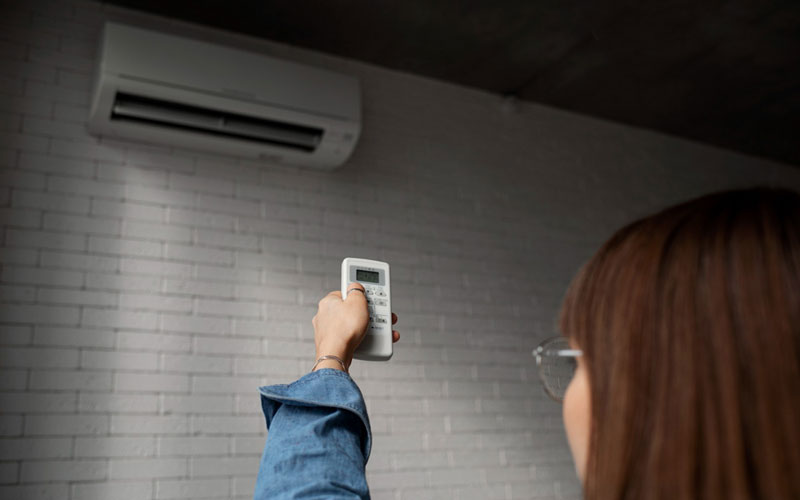 Introduction
The filtration, coils, and blades of an air conditioning unit require routine maintenance for the machine to perform successfully and effectively over the years. With appropriate maintenance, your air conditioning system and heat exchangers will operate more efficiently and reliably for many years. A clean filter can increase your air conditioner's operational capacity by approximately 15%. Using some of these AC tips in this article is important for proper maintenance of your air conditioner.
Importance of A/C
Several individuals use air conditioning units during the hot summer seasons to remain cool in their homes and offices. Air conditioners may protect the aged and other vulnerable members suffering from heat-related health issues in tough circumstances. One of the health advantages of air conditioning is that it decreases the probability of asthma symptoms.
Air filters can assist in filtering and sterilizing the air we breathe. This is accomplished by filtering polluted air that may include dust mites, particles, or allergies and removing any wetness that may contribute to bacterial growth. Air conditioners can drastically enhance indoor air quality and produce a healthier environment. The most effective strategy to reduce the hazards connected with air conditioning unit operation is to get systems cleaned regularly. A cleaned and well-maintained air conditioning system has greater health benefits.
Top 5 AC Tips to Keep Your A/C Running
Air conditioners require regular maintenance to function properly. An air conditioner reduces approximately 5% of its yearly performance if not maintained regularly. That indicates each year if you don't have your machine maintained, you're paying more money to get it to perform less effectively. Let's discuss the top 5 tips to keep your A/C running smoothly:
Maintain A Clean Environment
Amongst the most common causes of an air conditioning system creating noise is that something is obstructing airflow. Your A/C condenser unit must be cleaned regularly. It is normally located outside your house and collects dust, pollen, and other particles that airflow carries around. To clean it, use a coil cleaner to clean the system, flush its coil, and let it dry.
A/C Filters Should Be Cleaned or Changed Regularly
To maintain optimal performance, ensure that your air conditioning system equipment is frequently serviced and that the AC air filters are either replaced or cleansed. Any air conditioning equipment with a filthy filter must work harder, which means more power and greater energy expenses. Most filters today should be replaced every three months but check the guidelines for your equipment. You should also consider using custom AC filters based on your AC filter sizes. Custom Filters Direct is the name you can count on to buy the best quality commercial and residential air filters online.
Clean The Coils
Over the months or even years of its use, the evaporator and condenser coils of an air conditioning unit accumulate a lot of filth. Dust and dirt might gather on the coils if not cleaned regularly; it causes the cooling fins to work even harder than required. This can cause various problems, including noise from the air conditioning system. A coil cleaner or vacuuming should be used to clean coils at least once every year.
Keep Other Heat-Generating Equipment at A Safe Distance
Heat-emitting equipment can conflict with the thermostat's ability to identify the room's temperature. Keeping heat-producing equipment close to your thermostat may indicate that the air inside your room needs to be cooled further, leading the system to perform more and work even harder than necessary. Move lamps and other heat-generating equipment far from the thermostat.
Examine The Evaporator
Examine the evaporator of your air conditioning unit regularly. It is located just above the heating area and is called the plenum. If you have access to the evaporator, clean it regularly. This will assist in increasing the life span of your air conditioner. Brush away the contaminants using a moist cloth or sponge. You can also do this with a shrub.
Conclusion
We suggest using the above-mentioned helpful AC tips alongside routine maintenance, which can save you money and decrease the possibility of a problem occurring with your system. Sometimes your A/C problem is beyond your ability to repair at home. If your quick solutions aren't working, it's time to call a service specialist. A skilled expert will diagnose and repair any issues with your A/C system.