You go to a BlogHer to make contacts. You go to BlogHer to learn. You go to BlogHer to meet your fellow bloggers. You go to BlogHer to get SWAG. When people ask me what the best part of BlogHer11′ was I tell them this….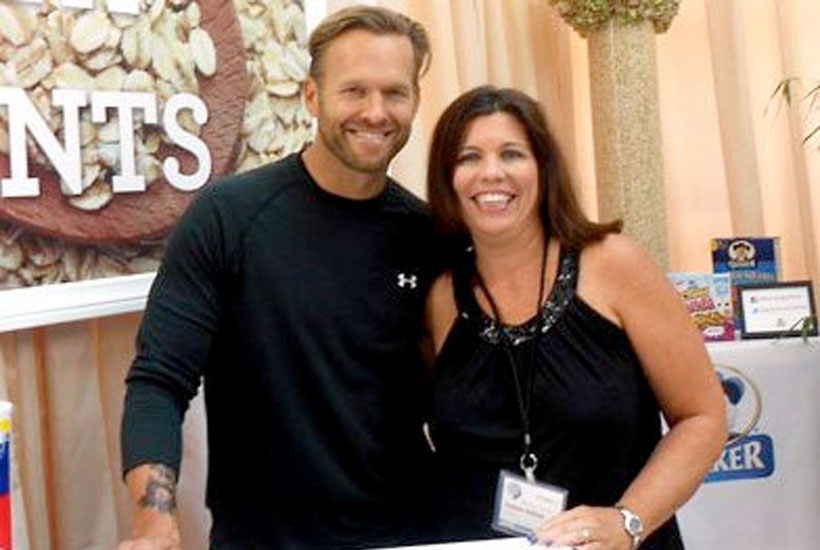 Yes call me a little star-struck and a giddy school girl. I shamelessly admit despite the contacts I made, the little that I learned (because I did not attend one session), the SWAG that I received, and the bloggers I met I totally loved the Quaker breakfast with Bob Harper from The Biggest Loser.
I found his Q & A inspiring. He seems like such a down-to-earth and approachable person. You can tell he loves what he does and really seems to enjoy working and inspiring others. There is nothing better to be doing what you love and at his age.….just kidding Bob (inside joke). Seriously though, the enthusiasm that he emits is contagious. What you see on the show is what you get from this man. He is full of energy and passionate about fitness and educating others. I was laughing and enjoying myself the entire time and the hour went by way too fast.  Some important lessons or beliefs from Bob were:
It is never too late don't set a deadline turning 50 just means you are turning 50.
As you get older you do indeed have to work harder, your body naturally slows down so you have to push it even more.
Eating healthy may cause you to lose weight but fitness is more then losing weight it is good for your overall being.
Do exercise that you enjoy, if you don't like to run then by all means don't run.
Eat on your schedule, if you work the graveyard shift then your breakfast may very well be at 11pm.
Above all take charge of your life, eat healthy, live fit, and have fun.
This year has definitely been filled with "Biggest Loser" moments from my trip to LA to watch the Biggest Loser Finale to this recent encounter in San Diego. So if you were wondering what I was doing the last four days I can say, "Oh not much just having breakfast with Bob!"
Here is some video from the breakfast, sorry Bob looks so "squishy" I had my camera turned the wrong way and had to rotate it after downloading and it distorts it some.