After waiting outside for a couple of hours we were finally escorted into the CBS Studios to be seated for the Biggest Loser Finale Season 11. When we arrived at the top of the stairs and showed our card to the studio attendant she pointed to our seats at the bottom of the section. We were actually seated in the 2nd ROW! I could not believe our seats. I couldn't have asked for better seats, really the only ones closer to the stage were the families seated on the floor level.
My first impression after I got over the shock of our good fortune was how small the stage looked, and the studio itself. The announcer said the headcount was around 3,500 but it didn't seem like that many at all. The stage appears much bigger on television than it does in person.
Once everyone is seated and ready for the show attendants come around and call for people to fill extra seats. Believe me, there was no shortage of people to fill the seats. The announcer (for lack of the correct term), who I think was named Roger, the job was to keep the audience pumped up. He started off by bringing to the front a cute little kid dressed in a white tuxedo (though we were told not to wear white) to do a little dance for the audience. He was a good sport and I couldn't help but think how excited Nick would have been if that was him.
A few things I found interesting during the show was that Alison Sweeney appeared a little nervous in between the live portions. However, I can only imagine how nerve-racking live can be. The other thing that was interesting to note is the part of the show where the finalists walk onto the stage next to their former "fatty" self is pre-taped. We see that portion on a screen just like the people at home. My children were curious as to what takes place while they are watching commercials. This is where Roger comes in. He plays some upbeat music, gets the audience yelling, dancing, and clapping, while he hands our prizes. We didn't manage to grab any ourselves, but the prize consisted of things such as the Biggest Loser protein powder, backstage passes, a year supply of guacamole, and memberships to the biggest loser club. We did leave the studios with a prize pack that included a water bottle, a box of Cream of Wheat, and a Biggest Loser protein bar.
You might be asking WHY I don't have a lot of photos, of the audience, the show, the contestants? That is because we were told that no cameras, recorders, or cell phones were allowed. However several people ignored the warning and brought them anyway. Was kicking myself for actually following the rules and not bringing mine. I really wanted to text my children during the show. However, that didn't stop my children from texting me. When we arrived back at the hotel I had 10 text messages. My children were so excited because they had seen us on TV.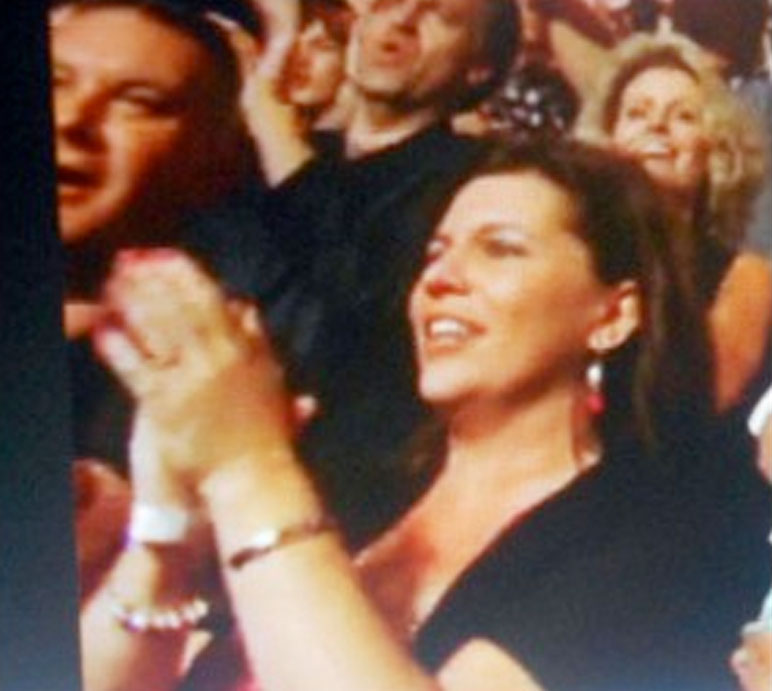 In addition, when we returned home, there was a feature in our local town crier. We all thought that was pretty cool too!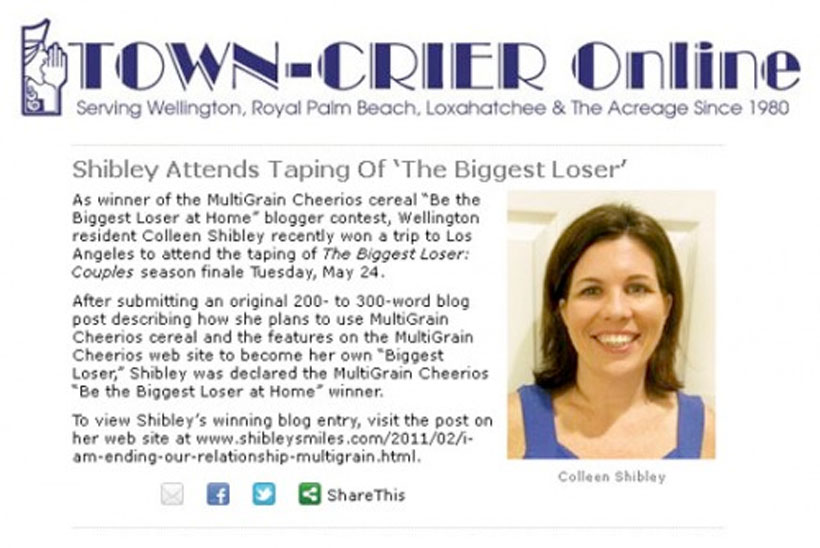 I have to say I'm a very lucky and blessed person having experienced some pretty cool opportunities such as this Biggest Loser Finale as well as our trip to Chicago to tape a Hooked on Phonics Commercial. Not your average everyday type of events.
After the finale, we decided to grab some much-needed dinner. We hiked back up the mountain to City Walk, in which we froze our butts off, and had dinner at Bubba Gumps.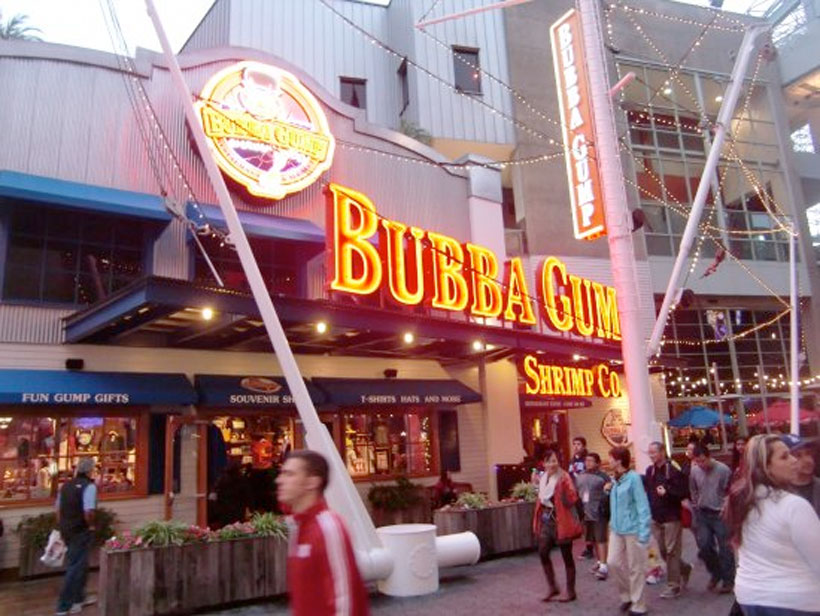 The shrimp dishes were pretty darn good. My husband and I each got a different dish and split them. I loved this cute little display and service. The drinks were on a ping pong paddle and the sign here is used to signal your waiter. If you have the sign at Run Forest Run that means you are good and don't need anything. If you switch it to Stop Forest Stop then that means you need something. We never really got a chance to change the sign, they weren't extremely busy being a Tuesday night.
After dinner, we headed back to the show in which we were able to attend the after-party with the Biggest Loser contestants at the hotel. Tune in Thursday for some photos.
---