Every year my husband's oldest daughter and her family come visit us for a week here in sunny Florida. While we look forward to the visit each year it is always hard when they have to leave, especially because it is the only week of the year we get to spend with our granddaughter. My stepdaughter is often sending photos and videos to my husband via the phone but I always thought it would be cool to have a place where they could send photos and we could display them.
Our home is full of photos of our family near and far: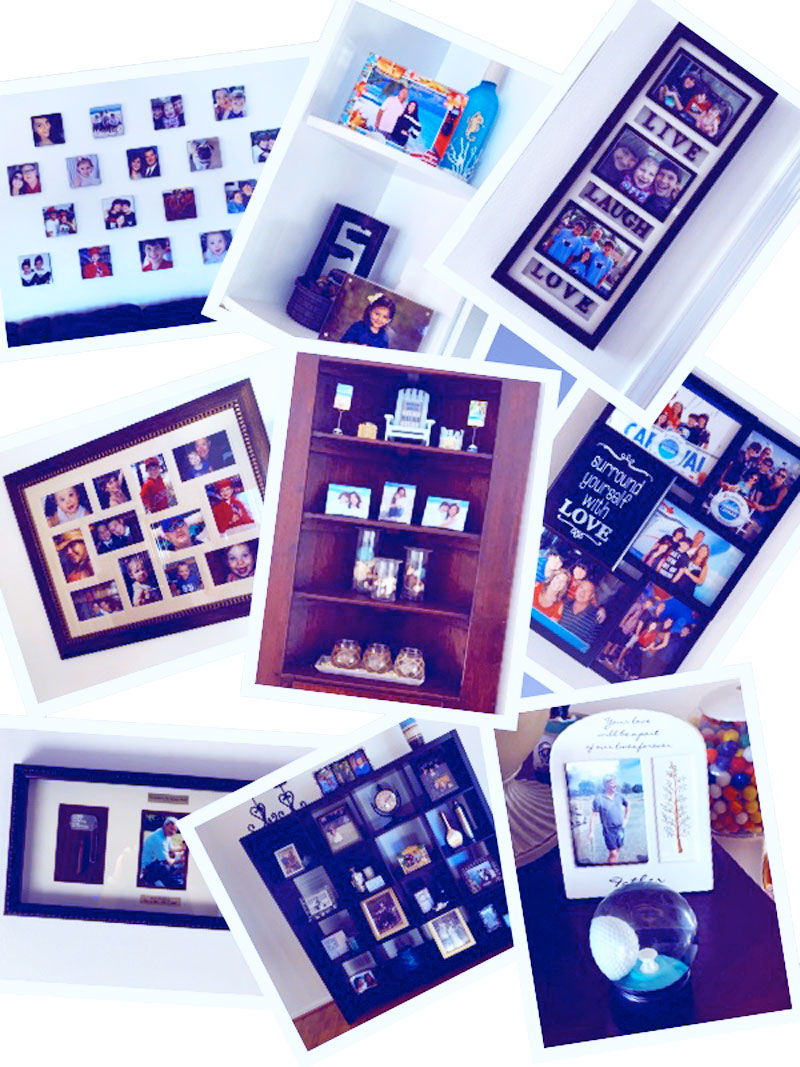 When Nixplay asked if I wanted to review their Smart Photo Frame I was intrigued. I was wondering if this is what I was looking for?
Nixplay Smart Photo Frame
It turns out it WAS exactly what I was looking for!
AMERICA'S NUMBER ONE SELLING FRAME: With over 2 million units sold. Nixplay has been serving America's families for over 10 years. A smart Wi-Fi digital photo frame is a great gift for new parents, grandparents, newlyweds, college kids or families separated by distance.
SHARE PHOTOS AND VIDEO PRIVATELY, SAFELY:  Share images to your loved ones' smart frames and invite others to share pictures to your frame; Send unique photos or playlists to separate frames and grow your private family sharing network with smart photo storage.
PRINT PHOTO SERVICE WITH FUJI: The Nixplay App for iOS and Android also gives you full control over your frame; Connect to Google Photos to ensure your frame is always up to date; Dropbox, Facebook, and Instagram also supported from website.
A WALL-MOUNTABLE SMART FRAME THAT IS TRULY SMART: 1280×800 HD IPS display with 16:10 aspect ratio auto-adjusts to portrait or landscape placement; Motion sensor turns the frame on/off automatically; Works with Amazon Alexa and Google Assistant, just ask for the playlist you want.
FRIENDLY CUSTOMER CALL SERVICE, EMAIL OR LIVE CHAT: Get support when you need it even during the Holidays! We have hundreds of thousands of happy customers, and we want to do everything we can to make you happy with your frame.
The "share photos and videos" was exactly what I was looking for. I wanted a way my stepdaughter could easily send photos to a photo frame that we could easily display at home. The great thing is photos just show up (depending on your settings) and we get to see new photos of our stepdaughter, her family, and our granddaughter.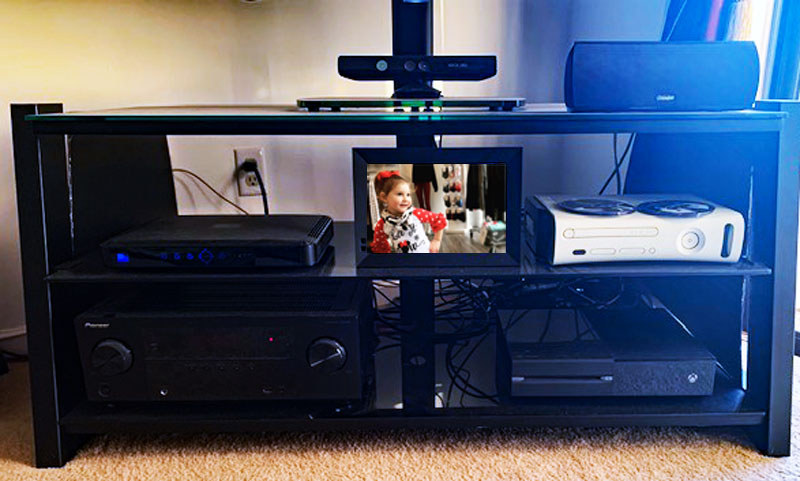 I played with different options to achieve what I wanted in regards to the sharing feature. I found the easiest way for my family and I do accomplish this was for me to set up a Google album and share it with the family. I have the picture frame pulling from the Google album. This means my stepdaughter can upload photos to the album and they will show up on our photo frame.
While we are using the stand and have placed our Nixplay Smart Photo Frame in a place we see it every day, you also can mount the frame on the wall.
Setting up your Nixplay Smart Photo Frame is easy, you just download the app and follow the on-screen directions. From there you can send photos from your phone to your frame. There are several different settings you can choose from when setting up your frame.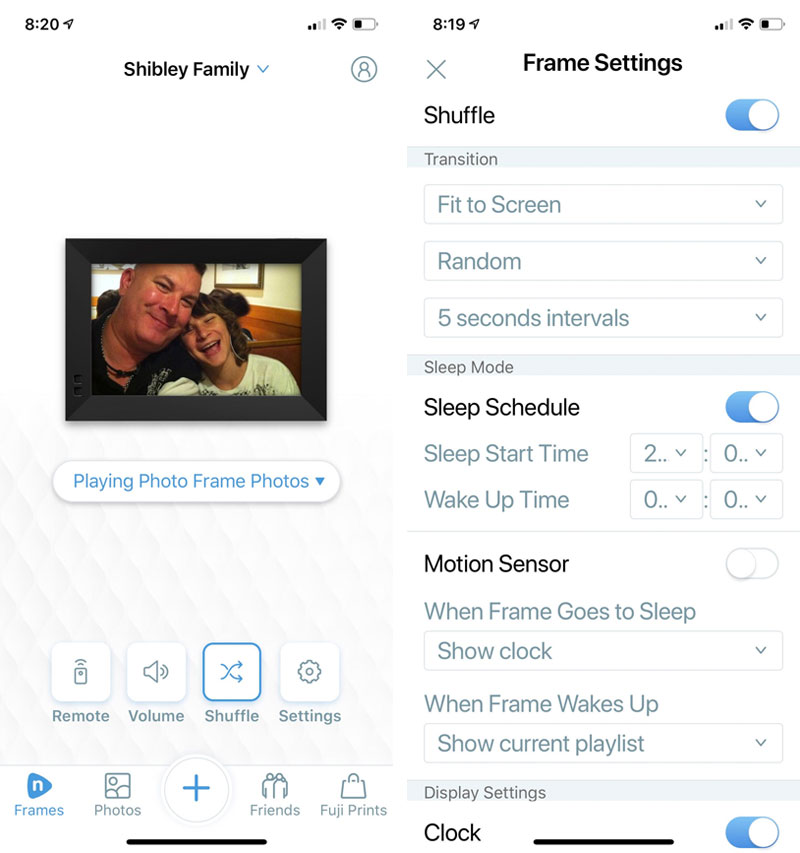 One of my favorite features is the ability to create a sleep schedule. I like to have my frame on all day long, but there is no need for it to be on when we are sleeping. Instead of turning it on and off each day I am able to use a sleep schedule and it will turn on and off at the times I set.