Falling asleep isn't always as easy as laying down your head and wishing it was so. Remember the old adage advice to count sheep? It is unknown where this advice originated and if it really does work. I can only assume the mental exercise to count sheep takes your mind away from the everyday worries and stressers that sometimes make it hard for us to get those z's. There are many tips to helping you fall asleep like putting your tablet and smartphones to sleep much sooner than you yourself go to bed. Turn off the TV and keep your room cool. All these tips sound great but in my house they are unrealistic as my husband watches TV as he dozes off.
Sound+ Sleep Special Edition: Adaptive Sound Sleep Therapy System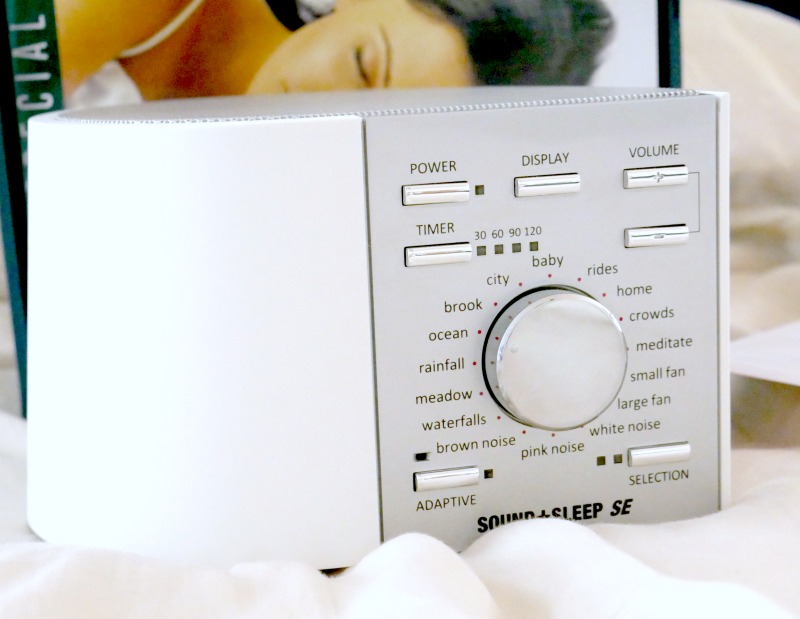 While my husbands hits the pillow to the endless talk about sports I drift off to sleep to the sounds of waves crashing against the sand with my Sound + Sleep SE machine. The amazing Sound + Sleep machine is made to promote relaxation, renewal, and deeper sleep. This is not your average "white noise" sound machine, instead they use naturally recorded, high-definition sounds that constantly evolve and never loop, eliminating all audio repetition for real-world natural sound experiences. The Sounds + Sleep SE machine has 64 distinct sounds to choose from, my favorite is the ocean.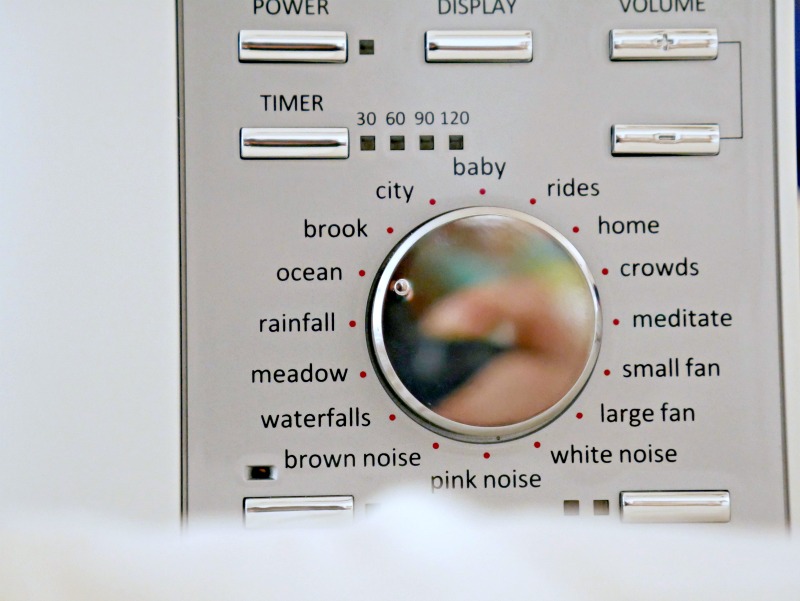 The Sound + Sleep SE does more than produce sounds, it listens to the sounds around you and adjust accordingly.
Patented Audio Technology that Adapts to Your Environment
It uses a built-in microphone to listen to your environment and dynamically adjust the volume based on ambient noise levels, so you always have the best listening experience.
Sound+Sleep SE Features:
64 high-quality natural, non-repeating sound stories
Adaptive Sound™ responds immediately to changes in the sound environment, adjusting audio levels to mask changing exterior sounds
The Sleep Timer can be set for 30, 60, 90, 120 minutes
Display lights can be turned on or off for easy nighttime operation
Small, sleek and stylish functional design
Upward facing speaker for full-room sound
Headphone jack
Input jack for connecting external devices to play audio through the speaker system
Two USB ports for charging smartphones and other devices
For me the headphone jack is a must! Since my husband watches TV I am unable to hear the soothing sounds without a little help so I will use my headphones to block out my husbands TV. It is also really nice to have charging ports on the machine. This allows for less cutter on my nightstand as I can just plug my phone and tablet into the Sound + Sleep SE. I really love that there is a timer. I often love to follow asleep to the soothing sounds but I do like it to eventually turn off.
My mom has used sound machines for years, as we are both a huge fan of the relaxing sounds of the beach. While the beach may be my favorite I also really enjoy the rainfall and waterfalls. For some reason I always find the sound of rain to be very soothing. I have really enjoyed adding the Sound + Sleep machine to my sleep routine to help promote deeper sleep. We also recommend the Sound + Sleep as the perfect holiday gift for anyone having trouble sleeping or just wants to sleep a little better.
Sound + Sleep Mini Giveaway
We are excited to offer you a chance to win a mini Sound + Sleep machine similar to the one I reviewed but ready for travel.
12 distinct sound categories
48 unique sounds
4.5 inches wide and 6 inches long
Easily fits into your luggage
Powered by four included AA batteries, AC wall power, or a powered USB port
Available in black, silver, or white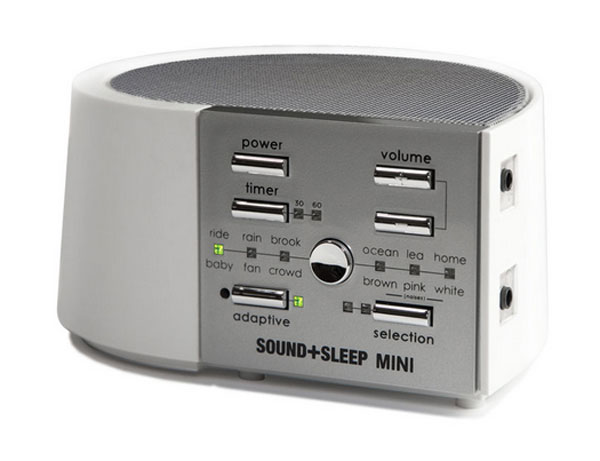 Enter to win below
We received a Sound + Sleep SE to review, all opinions are our own.