Last month I showed you the adorable costume Honey picked out from Chasing Fireflies the Candy Fairy. Everyone said she looked absolutely adorable but then a friend of hers told her she was having a Halloween party and the theme was "Scary". Before Honey new about the party she was debating between two costumes the Candy Fairy and a scarier costume. In the end she chose the Candy Fairy but then was upset when she found out about the party. Chasing Fireflies was so understanding and sent us the second costume as well. If you guessed correctly what that costume was then you guessed the Puttin' on the Ritz Skeleton.
Puttin' on the Ritz Skeleton from Chasing Fireflies
She is THRILLED with the costume. She is a little lot picky so I'm glad she loves it as much as she does. She is making some creative choices and has decided she doesn't want to wear the cuffs or the spats. Her favorite part is the hat, it really does make the whole outfit!
The skirt ties into the hat with the same black mesh design over the white tulle.
The back of the outfit is just adorable as the front!
We just have a few items to complete the look. She wants to get a different pair of earrings and shoes to complete her outfit. She can't wait for her party!
Chasing Fireflies has so many awesome Girls Scary Costumes to chose from if your daughter is looking for something scary this Halloween.
Girls Scary Costumes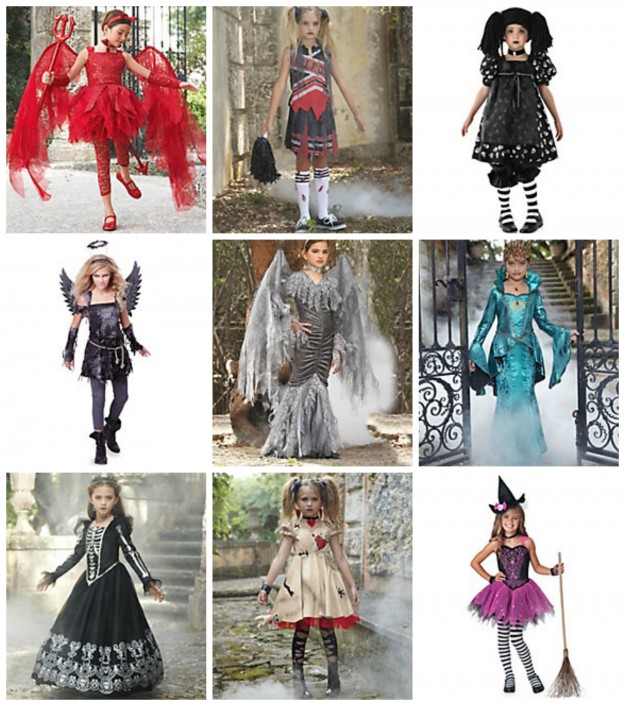 The costumes at Chasing Fireflies are superb quality. Both costumes we received were excellent and can be used for years to come if you are able to pass them down. Or even great for playtime after Halloween is over.
We received the above product to review.