One of my long-time traditions is giving my children PJ's for Christmas. This came from my own mom who always gave my sister and me PJ's on Christmas Eve. Now when Christmas Eve comes around the kids ask if they can pick out their own present to open and I always reply, "No, you can open this one". They know immediately that I'm handing them some pajamas. Now that it has been an annual thing I think they secretly look forward to it.
This year we did the PJ think a little early when we were asked if we wanted to do another review for Chasing Fireflies. You might remember that in October I introduced Chasing Fireflies to you when we were able to review some Halloween costumes. Since the costumes were such a good quality I was excited about picking out some pajamas. I will be honest with you I thought no way would my husband and boys be willing to be photographed in match PJ's. Turns out I was wrong!
My husband helped me look through the choices. He was willing to wear them but he still had some standards. He decided on a very simple pair of cozy red pajamas that came in both adult pajamas and child pajamas. I also asked if we could get them personalized and was excited to know we could. When they came in the kids could not WAIT to try them on. So I let them but then immediately told them they had to take them off until we took our family photo.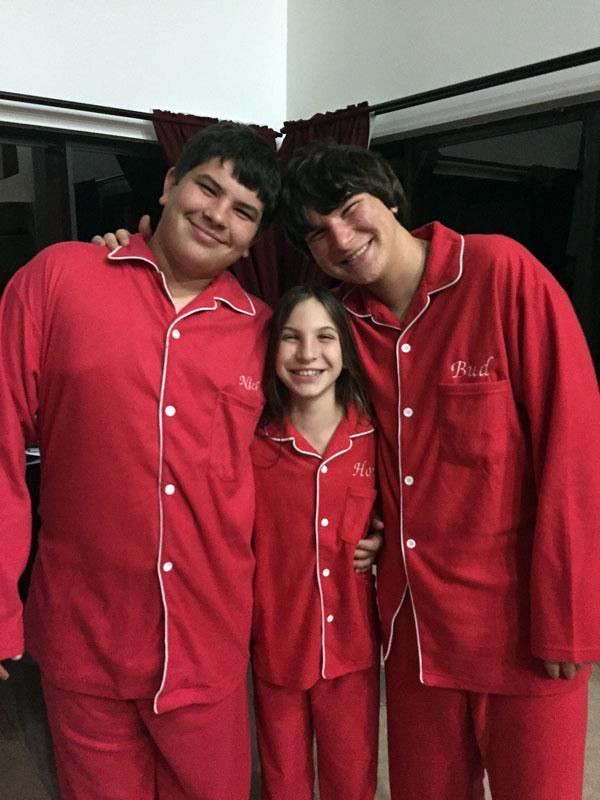 We decided that we were going to make our personalized pajamas the attire for our family Christmas card. I finally got a free moment to set up my camera and learn how to use the timer. After playing with the lighting and camera I was all set to take some photos. We took a few shots and were not happy with how we had everyone standing. While I was fussing with the camera the rest of the family was goofing off so I took a quick photo.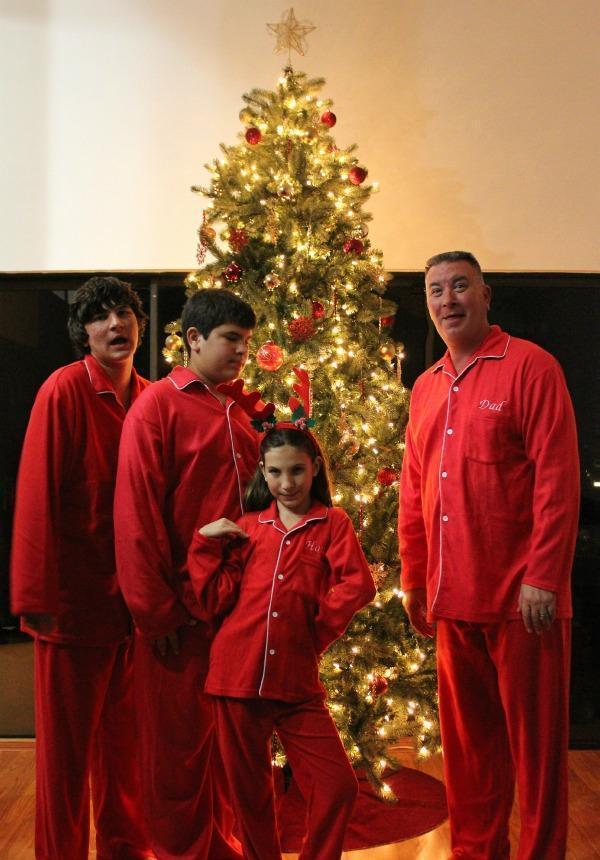 Let me just tell you that the pajamas we received are AWESOME! Seriously for a week after the kids had tried them on they kept asking when we were going to take our picture. In fact, I'm sitting her wearing mine as I write this because they are so cozy and comfortable. We live in South Florida and while we are experiencing a cold front right now it is nothing like you northerners experience. So these personalized pajamas are perfect for us, they are thin enough that we don't over heat. I assume that even up north in the cold you have the heater on so these would be just as perfect in any STATE. So back to our picture taking. We took a few more photos after moving everyone around. (I mean here is the thing, I'm now shorter than my boys so our normal positions just don't work anymore). Honey wanted to wear her Reindeer ears but they got in the way. So instead I just snapped a photo for her with them on. Maybe I should just put this one on our Christmas card!
So the end result was a beautiful family photo that I was able to create an amazing Christmas card at Minted.com to send to our family and friends!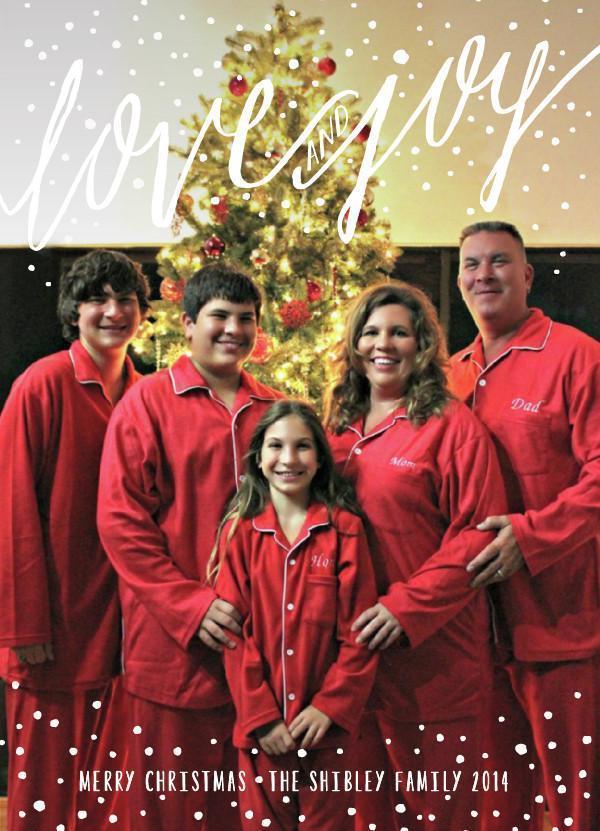 We love our personalized pajamas from Chasing Fireflies and wish you and your family a very Merry Christmas.