There is nothing hate more than coming home for a day at work to slave over a stove. My crock pot and I are good friends. Too many times I choose to grab dinner then to make it at home. Not only does that get expensive over time but it also is not a good way to eat on a regular basis. What I need is the ability to throw everything together and make a great tasting meal in a matter of minutes.
Easy Knorr One Pot Meals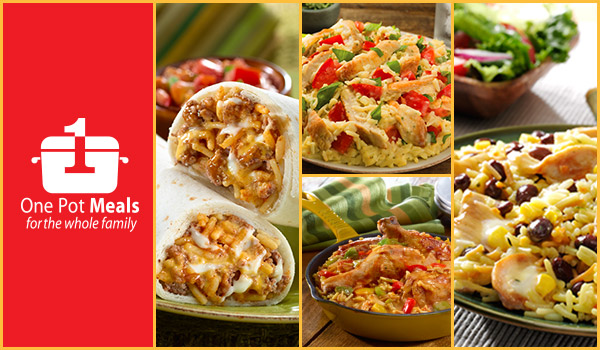 Don't those meals look absolutely delicious? These are all One Pot Meals courtesy of Knorr sides. Knorr sides are a staple in our house where you will often find packages of rice and noodles on hand. My daughter absolutely LOVES the cheddar broccoli noodles, while I prefer the rice. They make a great base for a One Pot Meal. I whipped up one of the great Easy Knorr One-Pot Meals at Walmart just this past weekend.
Knorr® Smokey Mac and Cheese Pasta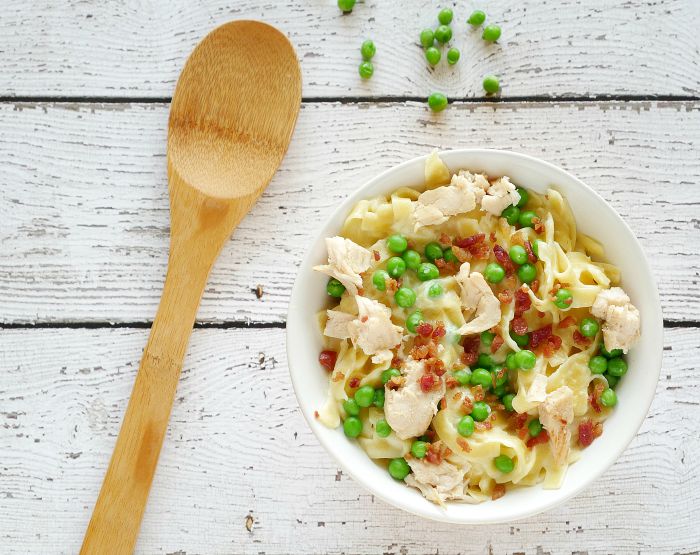 Honey absolutely LOVED my One Pot Meal. Her favorite part was the peas. I had to make a special pot for her dad as he is not a fan of peas. I also added a little bit of pepper and red pepper flakes in mine for a little kick. The nice thing is by not adding too much to this dish each person can customize it to their own likely. For example my husband added some Parmesan cheese.
This is just one of the great One Pot Meals you will find  at Walmart.
More One Pot Meals
Knorr® Creamy Bruschetta Chicken
Knorr® Cheesy Fiesta Chicken
Hellmann's® BBQ Chicken Dinner
Knorr® Beefy Black Beans & Rice
Hellmann's® Skillet Enchilada Pie
Hellmann's® Creamy Italian Chicken & Pasta Salad
When  you are in a pinch what is your go to meal?