I'm sure in the last year in a half working out at home has taken the place of working out at the gym. While many may have already gone back to the gym some of us found that we really enjoyed working out at home. Thanks to my new home gym and an amazing program called Les Mills on Demand I now prefer working out at home.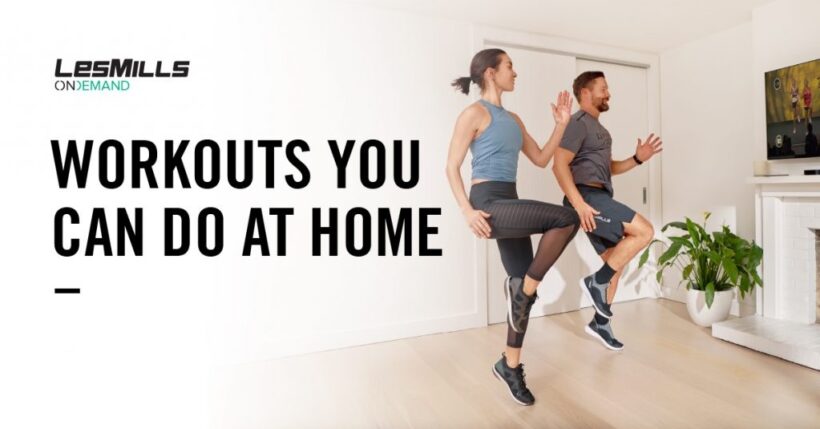 Les Mills On Demand Review
I was introduced to Les Mills on Demand through my gym. After gyms closed down in 2020 in the height of the pandemic YouFit gave their members a free membership. Prior to the free membership, I had been using the P90X program, however, I was beginning to get bored with the same routines each week. Les Mills On Demand was just what I needed to get motivated and on track with my fitness goals.
History of Les Mills
I'm not going to go into too much detail, if you are interested in the whole story you can read it here. Les Mills of today was born during the aerobic phenomenon combing music with movement. In 1980 BODYPUMP was introduced bringing weights to the game. A team of talented trainers traveled the world to introduce the program that is now found in over 20,000 clubs and gyms.
What makes Les Mills on Demand Different
The program is forever evolving. It isn't a set of DVDs you purchase and do over and over. From an app on your phone, iPad, or SmartTV you have access to 100's of workout videos of all different types of exercise. While the trainers are sickenly fit you can cater the workout to your own level and needs. My body can not handle high-impact due to possible flare-ups of plantar fasciitis. You have the option to either select whatever workout video you would like to do or select a program, download the workout log, and access the program through the app.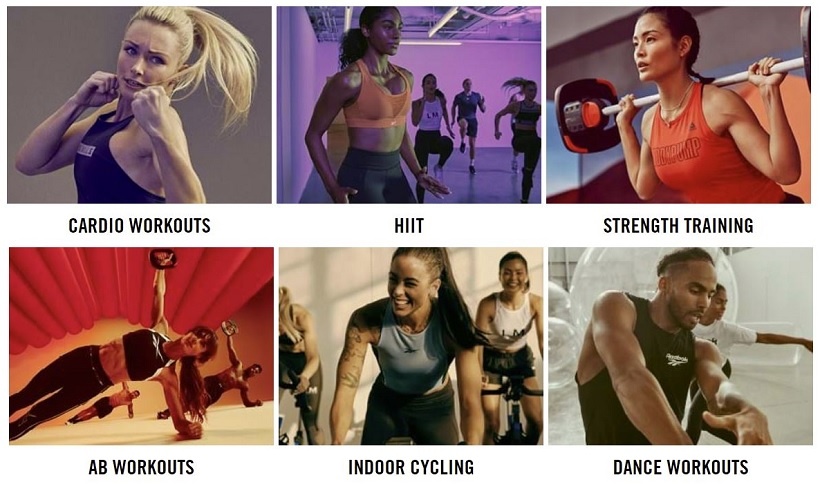 Different Types of Workouts Offered
There are several different types of Les Mills on Demand workouts offered. I am going to share with you the ones that I myself use and enjoy.
BODYCOMBAT
This is my favorite of all the workouts. BODYCOMBAT is a high-energy martial arts-inspired workout. You will punch and kick your way to a heart-pumping calorie burn. Learn moves from Karate, Taekwondo, Boxing, Muay Thai, Capoeira and Kung Fu.
BODYPUMP
BODYPUMP is less about getting the heart rate pumping and more about strength training. Using light to moderate weights with lots of repetition, and great music to keep you motivated.
BODYATTACK
BODYATTACK is a high-energy fitness class with moves that cater for total beginners to total addicts. Combining athletic movements like running, lunging, and jumping with strength exercises such as push-ups and squats.
LES MILLS GRIT
LES MILLS GRIT is HIIT (High-intensity interval training). There are several types of LES MILLS GRIT such as Strength, Cardio, Sprint, and Athletic.
Why & How I use Les Mills On Demand
I love the variety that Les Mills on Demand offers me. One morning I will punch and kick my way to a good calorie burn. Another morning I may be doing skaters, squats, and pushups to another heart-pumping working. I have always been someone that enjoys weight training so this is an important part of any program for me. I had never tried a HIIT workout prior to Les Mills on Demand but find that I love the intense training in a short period of time. I just recently got a smart spin bike and will be incorporating that into my morning routine as well.
I prefer choosing and following a program vs just selecting a workout. The program keeps me on track and ensures that I am doing a variety of workouts, if not you might find me doing BODYCOMBAT each morning. I print out the downloadable program, laminate it, and keep it in my workout room.
Do not be afraid to modify any workout to fit your needs. I usually have to modify moves in most of the workouts. These instructors are INSANELY fit and can jump like a basketball player. I can not jump, because my body doesn't like it. I also can not move as fast as they can, especially when moving from standing to push-ups. Burpees and I have a non-existent relationship. So instead I do squats, instead of running I march, when I can't modify an exercise I just choose to do something that keeps my heart pumping.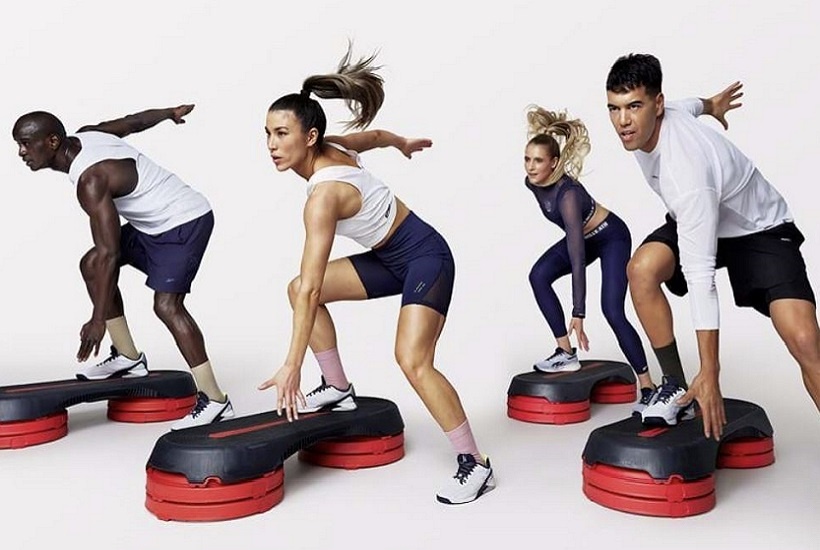 Les Mills on Demand Review Conclusion
Les Mills has a huge following for a reason. The program is flexible and designed for any fitness level. Don't let the extremely fit instructors, or photos of them jumping in the air give you a sense that you can't do it. The program is well-rounded, in addition to the above-mentioned programs they have yoga and flexibility workouts, as well as barre and dancing.
Les Mills Pricing
The pricing is lower than most gym payments. Here is the pricing structure at the time of this posting (note prices below do not include tax):
Monthly: $14.99 a month
3 Months: $11.99 a month billed every three months
Annual: $9.99 a month billed annually
As you can see the more you sign-up for the cheaper the monthly cost. I have been signed up for the 3-month plan (once my gym membership no longer offered it for free), however, I have switched my membership to annually because I know I will continue to use this program.
Note: In the BODYPUMP workouts you will see that there is Les Mills equipment that you can purchase, barbell, weights, bench, and resistance bands. It is not necessary to purchase the Les Mills equipment. I already had a very nice weight set available to me at home when I began this plan. The only thing I did choose to purchase is their SMARTBAND because it was flat where mine was a tube. If you are looking to set up your own workout room check out my home gym post where I have where you can find some equipment I am using.