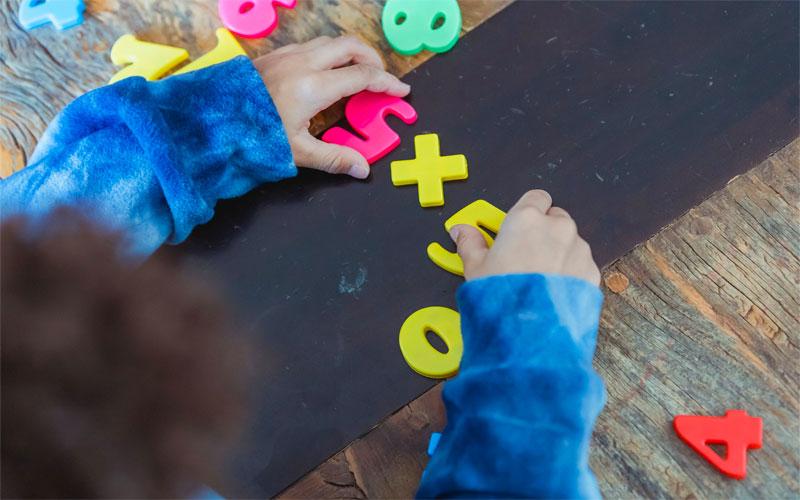 If your child is having a hard time with math, you're certainly not alone. Many children find this subject challenging, but there are effective solutions available. From understanding their struggle to finding innovative ways to engage them, here's a comprehensive guide on what you can do to help.
Understanding Why Your Child May Be Struggling with Math
Many children struggle with math at some point. It's essential to understand why this might happen before rushing into immediate solutions.
Complex Concepts: Often, difficulties arise when kids are introduced to more complicated mathematical concepts like orders of operation.
Learning Style Clashes: Everyone learns differently – your child's learning style may not match their teacher's teaching style.
Foundation Skills Missed: If a student misses crucial foundational skills in the early grades, it can make grasping new concepts difficult as they progress through schooling.
It's completely okay for your child to find mathematics challenging sometimes. This is all part of the normal learning process and doesn't imply any lack of intelligence or capability on their part.
Identifying Signs of Math Difficulties in Children
Recognizing the signs of math difficulties can help you provide timely support to your child.
Consistent Errors: Constant mistakes, especially related to basic concepts that they previously understood, can indicate a problem.
Anxiety Over Math: If your child seems stressed or anxious at the mention of math work, it could be a sign they're struggling.
Difficulty with Word Problems: Struggling specifically with word problems might mean difficulty in comprehending how abstract math applies to real-world scenarios.
Slow Progression Through Assignments: Completing homework assignments takes an excessively long time due to their struggle to grasp the concept.
Keep a watchful eye out for these behaviors as markers that your child may need extra assistance conquering mathematics. It's important we tackle this head-on instead of letting it evolve into something bigger.
How to Make Learning Math Fun and Engaging
Creating an interactive, fun learning environment can make a significant difference in your child's math experience. Here are some ideas:
Use Real-Life Scenarios: Frame math problems around situations they relate to. It could be counting candies or calculating their pet's age.
Play Mathematical Games: Toys and games that incorporate math concepts spur interest while subtly teaching them valuable skills.
Incorporate Technology: There are numerous apps that turn solving math problems into entertaining quests your child will enjoy.
The goal isn't only to solve the problem at hand but also to help children develop a lifelong positive attitude towards math. Making it enjoyable isn't just about easing the struggle now, but also about fostering curiosity for future learning opportunities.
The Importance of Patience and Encouragement
A calm, patient demeanor is key when helping your child navigate math struggles. Follow these pointers:
Be Patient: Children might need more time to grasp concepts than adults do. Allow them this space without pressure or criticism.
Celebrate Small Wins: Praise achievements, even small ones, as this can boost their confidence considerably.
Persistence Is A Must: Reinforce the message that everyone faces challenges and it's okay. They just have to be persistent in their effort.
There's no doubt that progress takes time. Your child may not overcome difficulties overnight but providing a stress-free environment coupled with persistent encouragement will certainly help your little one embrace mathematics with greater ease and enthusiasm each day.
When to Consider Hiring a Professional Tutor
If your child continues to struggle despite your efforts, it could be beneficial to consider professional help. Here are some reasons you should keep this in mind:
Personalized Attention: A tutor can focus solely on your child's strengths and weaknesses, unlike a crowded classroom setting.
Improved Study Techniques: Tutors have expertise in teaching strategies designed for specific learning styles of children.
Builds Confidence: Overcoming math struggles with regular tutoring sessions boosts confidence and instills positivity towards the subject.
Of course, tutors are not just for kids struggling academically. They can also provide enrichment and challenge gifted students, help maintain skills during vacations, or even assist with career choices. The most important consideration is determining what will offer the best educational support for your child.
Tracking Progress Over Time
It's important to consistently monitor your child's progress. Here are some ways you can do so:
School Grades: Regularly check their school assignments and exam scores for improvements or backslides.
Tutor Reports: If you've engaged a tutor, ask them for regular updates on how your child is doing.
Personal Observation: Keep an eye out for signs of self-assuredness, decreased anxiety, or increased interest in math.
Improvement might not always be reflected directly through grades but could come in the form of reduced stress levels or increased eagerness to tackle math problems. The key factor here is marking progress, regardless of the pace at which it happens.
Final Thoughts
Learning math skills is critical for all of us, and with the right approach, you can transform this from a chore to a delight. So don't let it remain as something your child dreads, but take action to ensure they look forward to wrangling numbers.