How do you know when it's time to remodel your home? It's a big undertaking, not to mention a potentially very expensive one. So how do you decide that you should take the leap? Looking out for some key signs can really help you make the right choice. Your home could be telling you that it's not working for you anymore and it's time to update it, you just have to listen to it. Fortunately, some of the things it's trying to tell you are probably pretty loud. You might already have noticed some of the signs that it's time for a change, but you haven't been ready to admit that it's something you should do just yet.
Look out for these top signs that you should be remodeling your home, and get some tips on exactly where you should begin.
There Are Problems That Need to Be Fixed
One of the most obvious signs that you need to redesign your home is that there are issues that you need to repair. Any home can suffer from problems resulting from wear and tear, and things falling apart. Some of them can be fixed easily, but eventually, you might need to admit that it's time for wholesale change. You need to properly renovate your home, rather than just trying to patch up things as they need it. Issues such as structural problems can be big indicators that it's time to start renovating. If you don't fix them, they could get a lot worse.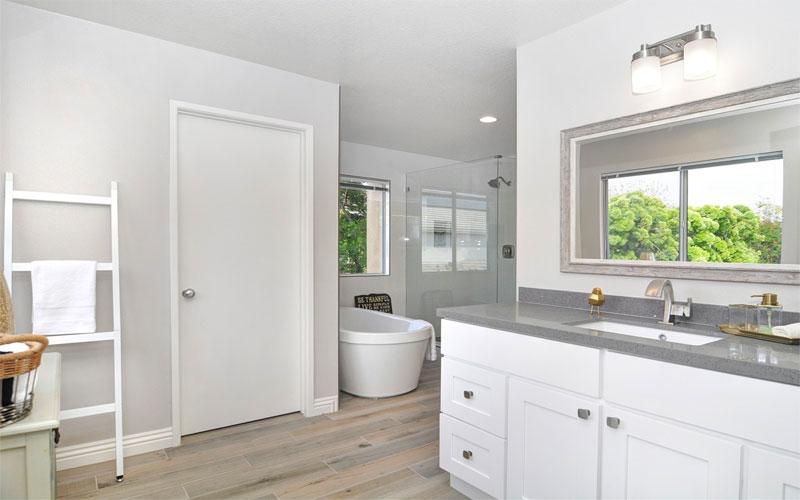 Your Home Is Outdated
Maybe your home is still in fairly good condition, but it's no longer modern. Decor and design choices from the past can become outdated faster than you might imagine. If your home hasn't been updated in a few years, or maybe a few decades, it could be high time to make some big changes. There can be something to be said about vintage interiors, but there's also a difference between charming original design and something that just looks old. When your home is starting to look like something a time traveler from the past designed, it's definitely about time for a remodel.
Clutter Keeps Building Up
Keeping clutter under control is an unfortunate part of living in any home. Even when you try your best, clutter can just appear in piles as if it's come from nowhere. If you have a big family, this is even truer. Being more vigilant about putting things away can help to prevent clutter, but sometimes it can seem to build up even when you're trying your best. If you think the problem is a lack of storage or that your home is no longer working for you, the best way to solve the issue could be with a redesign.
The Spaces Aren't Working for You
Sometimes you can find that the spaces you have in your home just aren't working for you. You have space available to use, but it doesn't offer you the functionality that you really need. The problem can be related to size, but it could also have to do with the shape of each space, the fixtures and fittings, and maybe what's missing rather than what's actually there. When your home doesn't function like it should, it might make you tempted to move elsewhere. But redesigning it could be the better option, especially if you like the location you're in.
You're Not Using Some Spaces
Are some parts of your home being neglected? There's no point in having space that you're not actually using, but sometimes it can go to waste. When you have certain spaces or even whole rooms that aren't getting used, it could be a big indication that you need to redesign your home. Many spaces don't get the attention they deserve because you just don't know how to use them or because they don't currently offer you anything. If you can rethink your home so these spaces actually become useful, you can start making them work for you.
You Can Afford to Remodel
Of course, the right time for redesigning your home isn't just when you feel like it. You also have to consider the practicality of your timing, and part of that means thinking about your budget. You can't remodel if you can't afford to, and you want to be sure that you can see the project through. You could choose to pay for it in different ways, including borrowing money if you need to. But if you take out a loan or use other credit, you have to be able to repay it. For example, if you want to renovate a house you just bought, you can take rehab loans. This way, you can be able to pay for making your dream home become a reality.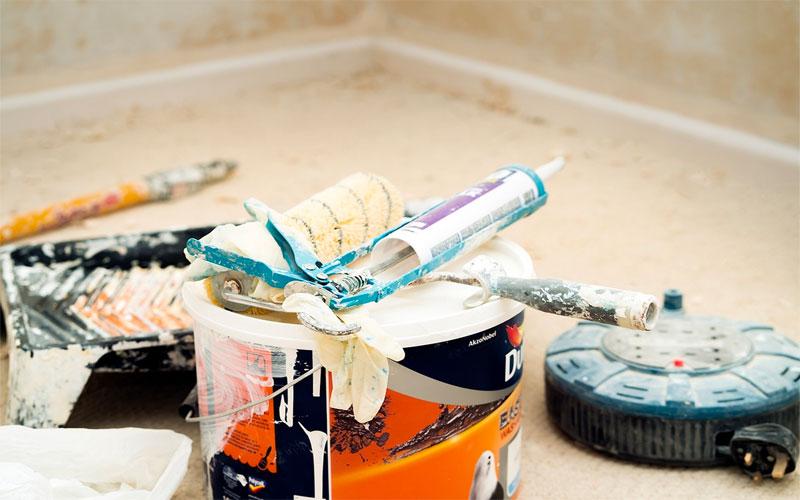 Consider Your Goals
So if you've decided that it's time to redesign your home, what's next? First, you'll need to think about what your goals are. What don't you like about your home now and how can you change it? It's important to go into renovations with a clear vision of what you're aiming to do. You might not have all of the details ironed out right away, but you can still think about what your main objectives are. Consider your key reasons for remodeling your home and what you want it to look like. Make a list of problems that need to be solved and features that you want to include.
Find the Right Contractors
If you want to be able to get anywhere with your renovation project, you're likely to need professional help. Some remodeling can be completed with a DIY approach, but you're probably going to come up against something you can't do on your own. This is where contractors come in, and you want to find some that will meet all of your requirements. Connecting with a company like Alpha Living can be the easiest way of finding the contractors you need. When you need multiple contractors for different jobs, tracking them all down and choosing the best options is challenging. Using a single service to source all of your contractors for you simplifies everything.
Get Some Inspiration
Contractors can take care of all of the work for you, but you're the one who has to decide what your home is going to look like. You'll ultimately be making all of the decisions, although your contractors might give you some advice on some matters. If you're not really sure where to start with what you want, you need to get some inspiration. You might start by looking at house plans if you want to reconfigure your home's layout. Or you could browse some interior design websites if you're looking for inspiration for decor. Keep your goals in mind when you're looking for ideas to inspire you.
Check the Rules
Before you start any work on your home, you need to check what regulations you're expected to follow. Sorting all of this out as early as possible means that the project can go smoothly. Are there any permits you need before the work can go ahead? What building codes do you have to follow? Your contractors should know all about these issues too, and can usually help you to arrange some of it. You need to make sure they're knowledgeable about all of the rules they have to follow so you know they're going to be responsible when completing the work. Check their past projects so that you can see that they are capable of getting it right.
Look for the signs that your home needs to be redesigned to help you make a decision about whether it's time for something new.