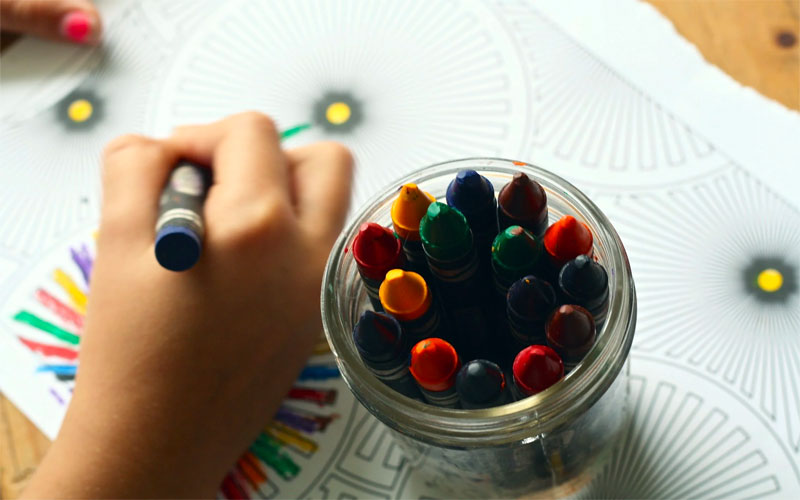 Art and creativity have an essential role in children's development, especially in the early phases. Research shows that kids who participate in creative activities such as painting, drawing, dramatic play, and music perform better in reading, writing, and even math than kids who do not. They also have better emotional regulation and social skills, such as sharing and cooperation.
Needless to say, all parents should try their best to encourage their child's love of art. But what if you're not artistic yourself? How do you encourage and nurture your kid's artistic interests if you know little or nothing about art?
First of all, realize you're not alone. Many parents don't have any artistic skills (often not even a passing interest in art), but their children do, thanks to a supportive home environment. Really, you don't have to be a Picasso to foster your kiddo's love of art! But you do need to be supportive and encouraging. In this blog post, we explore the best ways to nurture your child's creativity, regardless of your artistic abilities.
Create a Mini Art Studio
First things first, dedicate a small space at home where your child can freely explore their creativity and get messy while doing it. Yes, it's going to get messy, so let's get that out of the way. Sorry, there's no going around this one!
Give your little one all the necessary age-appropriate supplies, such as crayons, finger paints, markers, chalk, sketchbooks, etc., and let them have fun. Encourage them to experiment with different mediums and techniques – it will take time for them to find what they love. Let them try painting, drawing, collage, and, if they're older, digital art, too.
Visit Museums Together
Take your child to museums and art galleries in your area to help encourage your child's love of art. Don't worry, you don't have to know much about art to enjoy a visit to a museum. Simply look at the paintings and sculptures with your child, and comment on what you like and don't like, including your kid in the conversation.
The goal is to expose your child to different forms of art so they can see what's out there. The more artworks they see, the higher the chance they'll like something and want to try to replicate it at home. If you don't have any museums or galleries in your area, look at art and craft projects together online.
Buy Artwork for Your Home
A great way to create a supportive environment for your child's creative expression is to display lots of art around your house. You can look at online art galleries like Singulart to find the pieces you both like and then hang them together.
By choosing what art to display in your home together, you'll encourage your child to really think about art and what they like (and don't like) about it. Also, having a variety of art on the walls will help expose your child to different artistic styles and may even spark their imagination and make them want to paint or draw similar works. As a bonus, having interesting art on the walls will greatly enhance your home décor!
Support Their Art Projects
While we're on the subject of hanging art on the walls, make sure you display some of your child's artwork, too. Ask your little one to pick their favorite works, whether they're drawings, paintings, or collages, and display them proudly around the house. This will boost your child's confidence and motivate them to continue exploring their creativity.
Also, show genuine interest and enthusiasm in your child's art creations. Ask them questions about their artwork and tell them what you think, too. Better yet, participate in art-related activities with them! Draw or paint together, create collages, or work on other craft projects.
Don't worry, the goal is not to create something perfect but to have fun and share creative experiences with your child.