When it goes to jewelry my daughter embodies the "minimalist" style. It must be small, dainty, just enough to draw your eye but not draw your total attention. Whether she is wearing a necklace with a single jewel or one of her favorite rings a simple band with only a small amount of flair she is all about un-flashy jewelry.
Minimalist jewelry is about unfussy designs. Stick to clean lines, flat designs, geometric shapes, and understated details. An oversized hoop earring can also be called minimalistic jewelry if it is designed on the same lines. Remember, it is about emphasizing the beauty of simple and basic shapes.
At the top of her Christmas list this year she has said she wants a "good" ring. What does this mean? It means she wants to skip the costume jewelry and would like a good quality ring made of silver or gold. So I asked her to pick out some rings that she was interested in.
Brooklyn Bridge Ring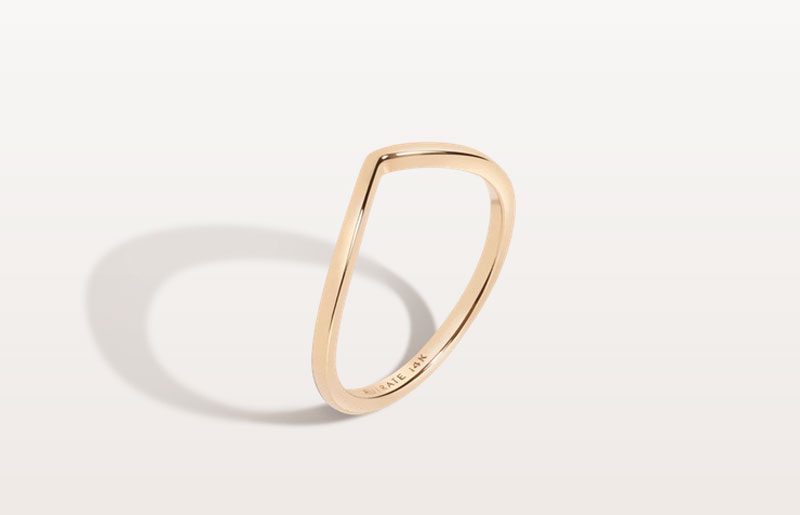 One of her first choices was this simple minimalist ring from AU-Rate. She loves that it is gold and is small, dainty and not overpowering. As you can see it is just a small band with a slight bend to give it some character.
Tiara Wishbone Ring
This Tiara Wishbone Ring in Sterling Silver is from Pandora. This ring has just a little more to it than the one pictured above as it has 5 diamonds that create a little crown at its peak. I was surprised to see this one as one of her choices as she rarely chooses silver. However, she said sometimes you need gold for your outfit and sometimes you need silver.
Minimalist Diamond Ring
Another small and dainty selection is this thin gold ring encrusted with 5 small diamonds. Keeping in form this ring embodies her minimalist rings style and will draw your attention for just a quick second without overpowering your senses.
She has been scouring the internet looking for the perfect minimalist rings which can be found just about anywhere such as a small simple band from Zales (in your choice of four colors) or this stacking ring set found on Etsy.
With all the choices she has given me it has made it very hard to decide which one to pick. I have my favorite but I just can't decide so I would love your help!
Which minimalist ring would you choose?
[poll id="2″]