Author: Przemysław Puternicki
Being empathetic is one of the standout qualities of being a human. The ability to understand what other people feel is beneficial in social life, but it can also enrich the individual on a more personal level. In fact, the feeling of empathy is so strongly tied to the human experience that society regards those devout of it as psychopaths, placing them in mental health units.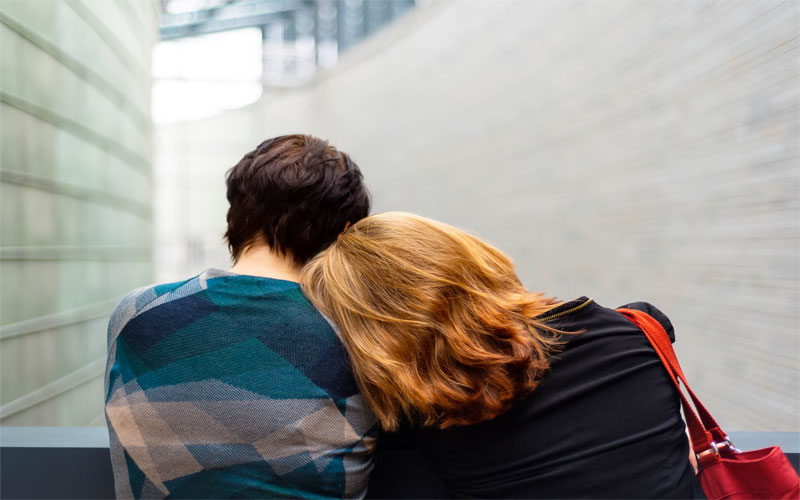 Nevertheless, even if one does not manifest antisocial behavior, expressing feelings of love, care, and compassion can be challenging. Sometimes, one wrong word at an unfortunate moment can ruin years of friendship. Moments like these encapsulate that being an empathetic person and showing it are two completely different things.
Nowadays, when people turn to sites like www.survivedivorce.com for guidance, it may seem that the number of empathetic people has significantly diminished. However, that does not necessarily have to be the case. Instead, these people might simply have difficulties showing they empathize with others.
Fortunately, everyone can build empathy skills and learn what to do when encountering a person in pain. Here is how to do it.
Share Your Feelings
A sad story, especially one told by the person that got hurt, can be incredibly moving. Those who heard it might even get overwhelmed by the sudden burst of emotions it evoked, stumbling over words while trying to provide a suitable response. Yet, the most straightforward thing to do in such a case is to open up and reciprocate.
As empathy is a two-way street, sharing vulnerabilities by all the parties involved is necessary to connect with each other. Even if it is hard to understand why the other person feels a particular way, it might be beneficial to point this fact out. After all, some circumstances are so unique that they might be really challenging to comprehend.
Generally speaking, sharing feelings helps people feel better about themselves — provided they do not get judged for feeling a certain way. Instead of offering a response that is nothing more than a meaningless observation of facts or a judgemental statement, it is much better to focus on emotions. After all, the emotions are at the heart of the painful story.
A hurt person, first and foremost, needs to express their feelings. The situation that led them to this point is usually of secondary importance. Because of this, it is helpful to share one's inner landscape with someone else who suffers. This way, the other person will know that someone understands how they feel.
Be Supportive
Probably the scariest part of feeling sad or anxious is that no one knows when these feelings may go away. Many people are trapped in such a miserable state for weeks on end, trying to invite more happiness into their lives. Unfortunately, more often than not, what these people lack to succeed in their efforts is the support of others.
Human beings are a social species that rely on cooperation to survive and thrive. Without the support of other people, an individual can quickly lose their way with little to no hope of making a recovery. As Aristotle once said, "Anyone who either cannot lead the common life or is so self-sufficient as not to need to, and therefore does not partake of society, is either a beast or a god."
With this being said, it is wise to offer a helping hand to a person in need. There are many ways to articulate that one cares about others, such as:
Being open to meeting the other person more frequently.
Offering to help the other person with some chores.
Saying a few words of encouragement.
Complimenting the other person.
Listen
Although many people feel compelled to respond to a tragic story they heard, sometimes the best thing one can do is just stay silent and listen. Interrupting the other person by stating 'I know how you feel' or 'this situation must be hard to deal with' can only make the matter worse.
A much better way to approach this situation is by actively listening to the other person. It allows the listener to put themselves in someone else's position. Paraphrasing what the person said, reflecting their emotions, and withholding judgment are some of the best ways to engage with a conversation partner on a much deeper level.
The Bottom Line
Empathy plays a crucial role in social interactions, often shaping the nature of conversations and how they unfold. Furthermore, it is an indispensable part of life, and the ability to show it is a highly valued skill.
Consequently, learning how to become more compassionate comes with numerous benefits. While there is no universal script one can follow to express their feelings of sorrow and pain, following the guidelines mentioned above is an excellent first step towards showing empathy.
Actively listening, being supportive, and sharing one's feelings about a given situation are among the best ways to connect with others without making them feel nonsignificant or foolish. By practicing them, all of us can become more empathetic towards other people and grow as individuals.