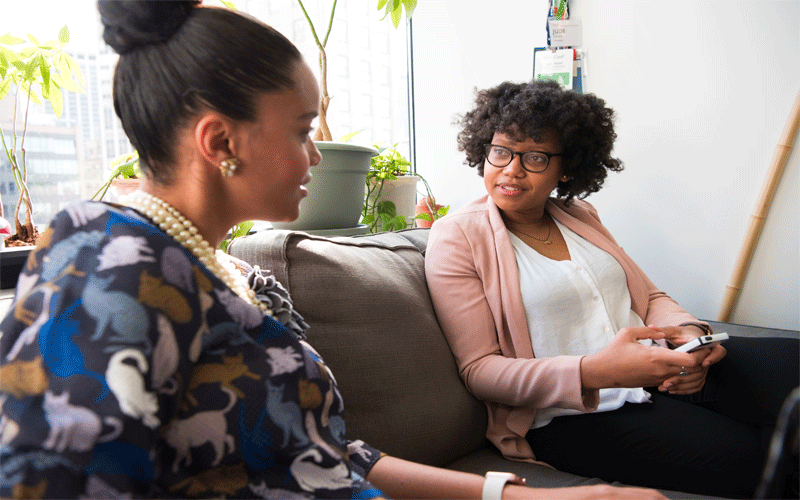 Counseling is a significant journey, both for the counselor and the person who walks through that office door seeking help.  Making a positive difference in someone's life is more than just a job. It's an opportunity to spark change and growth, heal wounds, and guide individuals toward a healthier mental state. 
The good news is that there are several things you can do as a counselor to ensure your counseling sessions are more impactful. This article explores strategies to create substantial transformations in people's lives.
Build Trust with Your Clients
Establishing trust is the cornerstone of successful counseling sessions. This process involves ensuring your clients feel comfortable, respected, and safe in sharing their experiences with you.  Demonstrating reliability through consistent availability and maintaining confidentiality is critical to building this trust. Communication should be open and nonjudgemental, allowing them to express feelings without any fear of prejudice. 
Furthermore, showing empathy ensures your clients feel genuinely heard and validated. Remember, building trust takes time and patience; it shows your commitment to supporting your clients through their journey, creating a solid foundation for impactful counseling. 
Practice Open Communication
Open communication is a vital approach in impactful counseling. Your clients should feel encouraged to express their feelings freely in a non-threatening environment. This freedom can facilitate self-discovery and incite changes over time. As a great counselor, practicing active listening involves not only hearing your client's words but also understanding the feelings behind them. This attentiveness displays your complete engagement with the client, validating their experiences.
Also, when communicating with your clients, embodying empathy and patience really matters. Respect the pace at which they navigate through their issues, keeping in mind that every person's healing process unfolds differently. 
Set Achievable Goals 
In counseling, setting achievable goals is another significant strategy to make a positive difference. Clients often come for help without clear directions in their mind; thus, aiding them in identifying specific, measurable, achievable, relevant, and time-bound (SMART) goals can be very empowering. Once these objectives are outlined, help your clients break them down into smaller actionable steps. This approach will not only scaffold their progress but also keep them encouraged by witnessing the incremental changes over time.
Remember, these goals provide a guideline that directs the therapeutic process and brings hope. They signal that change is indeed possible, easing the client's journey towards healing and growth. 
Use Mindfulness Practices
Incorporating mindfulness practices into counseling can prove to be a potent strategy for creating positive change. These practices encourage clients to fully engage with the present moment and their thoughts, feelings, and bodily sensations. By bringing attention to the here and now, mindfulness helps reduce the distress associated with dwelling on past experiences or worrying about future uncertainties. Techniques such as deep breathing exercises or body scanning could be of great help in achieving this awareness.
Moreover, regular practice of mindfulness can foster emotional resilience over time – an invaluable tool for clients dealing with mental health challenges. 
Commit to Continuous Learning
As an integral part of impactful counseling, committing to continuous learning plays a huge role. The field of mental health is continually evolving with new research findings and therapeutic techniques. Thus, staying informed about these advancements is vital to offering more effective help to your clients. For example, if you find addiction counselor jobs intriguing, you should keep abreast with the current trends and best practices in addiction recovery. This could involve regular online seminars, subscribing to relevant journals, or joining professional networks.
Moreover, seeking constructive feedback from your clients can be a great way to uncover areas for improvement in your counseling style. 
Promote Self-Care Among Clients 
An underrated yet essential strategy for impactful counseling is promoting self-care among your clients. It's crucial to highlight the importance of prioritizing their physical, emotional, and mental well-being in their daily lives. Help your clients understand the benefits of regular exercise, a balanced diet, and adequate sleep on their overall mental health. In addition, equip them with stress management techniques such as relaxation exercises or hobbies that could serve as healthy coping mechanisms.
As a result, not only will they improve their lifestyle habits outside the counseling sessions but also reinforce their resilience in managing life's challenges. 
Instill Hope in Clients
Lastly, instilling hope in your clients is a powerful strategy for impactful counseling.  Severe challenges can often make them view their situation as hopeless, which is where you step in. Play your role as a beacon of optimism, consistently reminding them that their present condition doesn't define their future possibilities. Use real-life examples or success stories to demonstrate how others have overcome similar difficulties.
A hopeful mindset fosters resilience and encourages clients to stay committed to their healing journey. Remember, your unwavering belief in their ability to change can significantly influence their attitude towards progress and recovery.