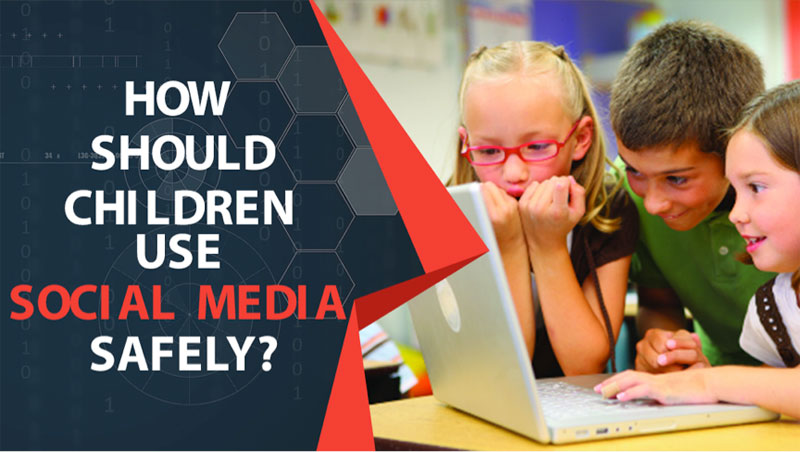 Introduction
In the age of the internet, where spectrum cable and other fast networks are in abundance use, we cannot ignore the presence of our kids in the digital age. In some way or other kids will come to use the social media websites. Tech giants are working day and night to provide something that is worthy of the protection of the safety of our precious future generation. There is number of social sites that took safety measure stance toward the protection of our kids.
We will learn more about the kids' domain in social media and how kids can use the social media without getting into any trouble. So let's begin.
Advantages
Social media is beneficial in a number of way for the children for example in South Korea smartphone tablets are successfully replace the system of boring traditional book system with the use of online research, interactive educational games which attract the kid's attention in learn and help kids to explore ideas for the new subjects. Kids of this new age are much smarter than the kids of the preceding generation in the way they have direct access to the huge amount of useful data that they can learn from.
Disadvantages
We need to take precautions on what children share on the social media because kids can be found multiple applications like Instagram, Vine, Tumblr, Snapchat, Twitter, YouTube and even sensitive info sites like 4chan and Askfm. Many of these social media sites are irresistibly addicting to daily usage and most kids prefer to be online for number countless hours rather than spending in real life, studying, physical play and real-life interactions.
Some of these social media sites already took safety measures by introducing different ways to separate domains of kids from a general pool of random adult users to avoid any mishaps, but the issue is still persistent and inevitable. Even though under COPPA (Children's Online Privacy Protection Act), social sites restricted the kids to sign up on the websites, due to the lack of awareness of the parents or the lack of supervision from the parents, kids still slip through the restrictions and still can be found on the social media sites sharing the their personal information without know the dangers. Do your kids have a set of rules and regulation for good social media behavior and etiquette? In next headings, we will learn about the solutions and how your kids can be protected in the cyber world. So stay tuned to our dear reader.
Solutions
There is no stopping of kids from the social media because eventually, they will start using social media after getting inspired and following the footprints of their other fellow peers. Before it's too late parents should be ready to take few early initiative steps for the safety. The first thing that can be done by the elders of the family is to have conversations with the kids which lead to a better understanding of social media. Warn them about bad outcomes. In my opinion, do show them the real stories of issue happened with other kids that suffered because they did not behave. This will put a fear in them and rest will be done by their natural brain award system. Monitor their activity by using monitoring software which provides service to monitor their online activity.
Make rules
There are some good rules that can be set which prevent the kids to face any problem in future. The rules shared here are easy to follow.
Shared account with parent control: One of the family members in charge should make a special email and iTunes account which shall link to all accounts of kids iTunes uses and kids are only are to make social media account by only using these emails.
Be their friend: If you are the supervisor of your kid than ask your kid to most add you as a friend on their list.
Privacy is must: Set a rule for kids to not make a public account. They must set their account privacy as a private avoid any random strangers to sneak into their accounts.
Turn off location: New social media applications are set to track your location by default which can be harmful to the kids. Make sure that the automatic location tracking is disabled while kids are using social media device.
Know child's device password: make a rule where kids must tell their devices password to their parents or person in charge. Their devices can be unlocked anytime on demand. Make no compromise in this.
Solutions from the Social Media side
Parental control is of utmost importance by the parents themselves. However, social media sites are also taking the safety initiatives to protect your kids. Some of which we will mention below.
Facebook
Facebook is still not usable for kids under the age 13 but, Facebook introduced kids alternative of their "Messenger" version called "Messenger kids" this messenger is downloadable for any portable device and it allows kids to only use messages and chats with the people selectively by connecting to the main parental account.
Instagram
Instagram does not have a separate app for kids but it can be made safe by simply putting the privacy to "private" and monitoring of activity of posts, comments and follow-ship list by parents. This platform is much safer than other social media sites because the community is less interactive and only focused on picture data. But the danger is still there and guards should not be let down.
Snapchat
In 2015 Snapchat made a small integration of "Snapkidz" into their main app, which was later shut down again with no officially announced reason. The Snapchat is a bit safer due to its limited time sharing and deleting technology, but just like other social media it is not out of danger and kids should be monitored on what the can share.
Twitter
Twitter should be avoided for kids on all casts because it's normal no place for the kids. It is mostly used for commercial purposes and advertising purposes. There are some informative accounts but it's still not enough to be declared safe for kids open use.
YouTube
YouTube is a huge platform for the video material. Google is playing in the background a major rule to control the sheer amount of user database and video content that is shared, to make it safe and family friendly. But it is still far from eliminating the danger looming around of the exposer of kids to the sensitive unprotected material, which is more often uncovered by YouTube controversies (like the recent incident of Jake Paul). These controversies proved that YouTube is still not a safe zone for kids and Google has a long way to go.
However, YouTube successfully launched its kid's friendly domain on 30th of April 2017 called "YouTube Kids". This YouTube version is presumably safe for the kids of underage because it only broadcasts cartoons and kids friendly content. You may use your modern HDTV connected to spectrum internet (if you are living in the United States) which provides spectrum bundle deals to give many channels which are safe for kids and they are family friendly. You can place this setup in a home lounge room, where all family members are sitting and let your kids watch channels. Another option is you can also let kids YouTube in front of your eyes. Make a time slot in which they are allowed to watch and monitor their activity safely without any worry.