We spend so much of our time chained to our desks, typing away, looking after the kids, running errands, housework, appointments and everything else, it can be difficult to find the "me time" that everyone deserves. A weekend break at a spa or even just a thirty minute treatment seems like something those with large bank accounts and even larger amounts of spare time can achieve.
So, instead of wishing you could head to the spa, why not bring the spa to you? Creating your own mini spa in your bathroom at home is a lot easier than you might think. Read on, we'll show you 5 ways you can do this!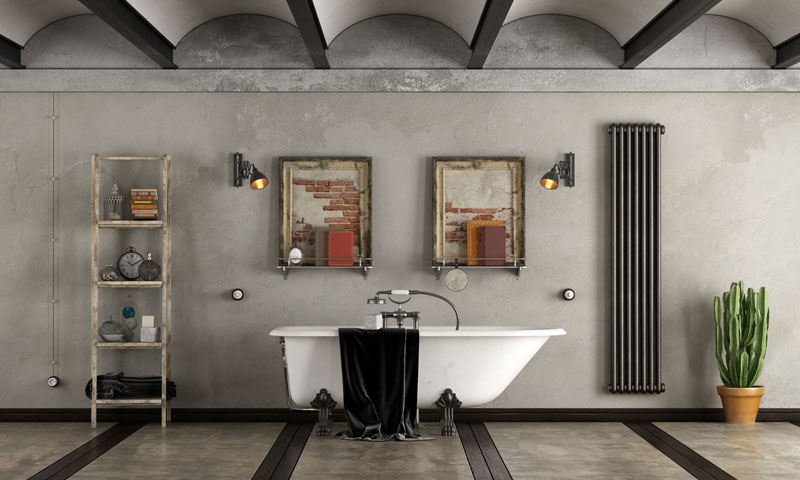 A little bit of nature
Something that you'll always find in spas up and down the country, is greenery. Why? Because bringing nature indoors reduces stress, purifies the air of toxins and gives any room a luxurious and fresh look. Introducing large, leafy plants, house plants and topicals from The Tree Center into your bathroom will give it an instant lift. They'll also love the humidity in there, so you don't need to worry about over or under watering your new plant. It'll be fine!
Swap your towels
Now is the time to trade up those towels. You won't find scratchy, thin, and faded old towels at your favorite spa. So, don't tolerate them in yours! You're going to need a luxurious and comforting feel when you leave the bath or shower so why not wrap yourself up in a thick, fluffy towel and let the luxury continue. Perfectly rolled hand towels, piled up delicately on the shelf or window sill will give you an instant spa feel. Just don't forget to invest in a bath sheet – so it's big enough to wrap around you comfortably.
Take a seat
No, we don't mean the toilet. Adding a chair into your bathroom space will give your bathroom an instant lift. A small, comfortable seat is the perfect place to dry your toes, apply your body lotion or moisturizer or somewhere to sit and relax after your bath. Go for something that has a water resistant cover to avoid damp patches and damp odors. Rattan furniture would be ideal.
Choose soft wood
If you're going to update your storage, shelving units or other bathroom accessories then go for a soft wood style. This soft, natural feel gives any bathroom an instant spa look and always look perfect against smooth white walls or tiled surfaces.
Stock up
Say goodbye to the bright pink, family bubble bath and stock up on some brand new toiletries, gorgeous new candles and diffusers, and all your lotions, moisturisers and beautiful bath salts. You can still hang onto your family toiletries of course, but you might want to consider some storage solutions, so you can keep you minimal spa theme unspoiled.
Lined linen baskets, or a new sink storage unit where you can keep everything hidden away is ideal. Or consider some new shelving units in a soft wood.