Are you one of those parents who always want to know where your kids are and what they are doing? From the games, they are playing, videos they are watching to the location they are spending time at, everything is possible to check with some advanced apps. In this digital age where our children often know more than we do it is important to know what they are doing so that you can keep them safe from pitfalls they would otherwise fall into.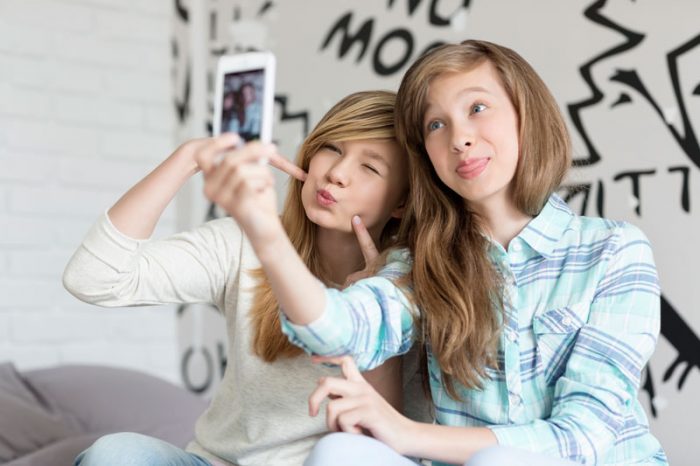 The Spy Bubble
The Spy Bubble comes first on the list.  As the name suggests, you can spy on someone's mobile phone secretly. The app is supported on multiple mobile devices, such as Android, BlackBerry, iPhone, and Symbian. It provides logging features for almost every cell phone activity. However, it doesn't have restricting or blocking features.
Highlighted Features:
Check what your child is doing in the smartphone
Compatible with various devices
MamaBear
MamaBear functions as a private and secure family communication center. Once installed on your child's device, MamaBear sends updates on the social media activity, offers location sharing, alerts at the time your teen may be speeding, and monitors texting. The text controlling is only provided on the Android devices and you have to spend extra money on it. Otherwise, MamaBear is absolutely free to use. It comes up with an ad-free edition for $15 per month.
Highlighted Features:
Monitors social media
Provides location sharing
Texting
Compatible with iOS (restricted) and Android
Qustodio for Families Premium 
Qustodio provides much of the similar features as other applications on the list. However, one of its feature of time restriction helps it to stand out. The Android edition of the app permits you to read the texts, as well as block any number if you want. Not only this, it regulates some social media platforms, such as Instagram and Facebook for cyberbullying and improper behavior. Rather than entirely blocking specific apps, it shuts off the usage only during assigned times.
Highlighted Features:
Text monitoring
Panic button
Time restrictions
Compatible with iOS and Android
Glympse 
If your child has a smartphone, then Glympse allows you to share the location of that mobile phone for a particular period of time. As soon as the application is downloaded, the mobile phone holder can send a "Glympse" to another computer or phone. What makes the app perfect is that it is completely web-based for the controlling party. All they have to do is to click on a link. After this, they can view a thorough map of the mobile phone movements.
Highlighted Features:
Turn off Glympse facility at any time
Track the location
Simple UI
Norton Family Premier
Its name has become the synonym to the online security software. Yes, Norton parental monitoring is one of the best applications available on the market. It is not only compatible with the mobile devices but systems as well. Norton Family Premier has a comparatively low annual fee of $50 that covers up to 10 devices. The app doesn't support MacOS and the iOS edition only controls browser activity.
Highlighted Features:  
Location tracking
Monitoring
A digital curfew
Simple dashboard
FamilyMap from AT&T
FamilyMap is quite similar to Family Locator (another app). You can locate any mobile phone on AT&T's network with the help of a PC or a web-enabled cell phone. Moreover, you can set-up the notifications to get location information automatically. It sends you the information by an email or a text message. Though you can search any AT&T phone, the app works greatest with a GPS-enabled mobile phone. FamilyMap cost $9.99/month, in order to locate up to five members. You can use it absolutely free for the first month.
Highlighted Features:
Locate five family members
Text notification via email
iHound 
iHound, which is powered by Safety Web, utilizes geofencing technology, in order to send alerts when your child enters or leaves a particular area. It is a great app for letting moms know where and when their kids arrive at. They can find out whether they are at school or left it. The best part about the app is that it doesn't need any action by the tracked party. This means they don't even need to check their mobile phones. iHound works in the background, therefore it doesn't take much battery of your smartphone.
Highlighted Features:
Easy to access
Send alerts or notifications to you
Doesn't take much battery
Nearparent
Nearparent, a GPS-enabled application, helps parents to keep their children safe by building a support network of family, as well as friends so that they can assist in any danger. It allows parents to check their kids' location every now and then so that they know that everything's fine. If a child needs immediate assistance, they can easily click a button available on the app. Moreover, it alerts all the adults in their network about the help.
Highlighted Features:
Absolutely free
Send alerts to everyone for the assistance
Build a support network
All of these apps are great options to help keep your children safe while the navigate life in this new world powered by technology.
Author Bio: Writing comes to Neha as a passion that she is pursuing as a career. Being the senior technical writer at MobileAppDaily, she loves jotting down the ideas about the latest technology to offer insightful information to the readers about everything that breaks the internet.