There are a few important safety factors you need to consider if you're thinking of buying headphones for your children.
Your child loves listening to music, so you've been thinking about getting headphones for them. But are headphones safe for children to use?
In this article, you're going to learn the following:
the safety features you need to look out for when buying children's headphones
how loud music should be when children are listening with headphones
how often children should use headphones
if you should get wired or wireless headphones
how to make sure your children are comfortable wearing their headphones
how to make sure your child loves the headphones you buy for them
Let's get ready to dive in.
Are Headphones Safe For Children?
The short answer is yes, headphones are safe for children. But you can't just pick any random pair. You need to find a good pair of headphones that are suitable for your child.
Safety should be your No. 1 priority. According to a study published in the Journal of the American Medical Association, 40% of children aged nine to 11 used headphones and were more likely to suffer from partial hearing loss. The children were less able to hear high-frequency sounds, such as crickets chirping, than those who didn't use headphones.
There's no official word on how wearing headphones affects younger children. But toddlers may also suffer the same consequences if their parents don't choose the best headphones for them.
Safety Factors to Look out for In Children's Headphones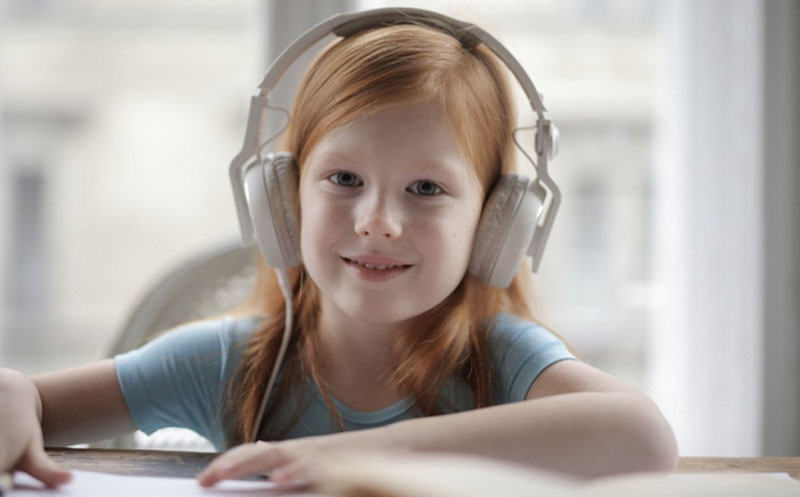 When buying children's headphones, look for headphones that:
have volume-limiting capability
can cancel out background noise
are wireless
are comfortable
have a design that your child loves
Volume-limiting
Sound is measured using decibels. A normal conversation is around 60 to 70 decibels. Music blaring through headphones at full volume can be anywhere from 90 to 110 decibels. This is loud enough to damage the nerve endings inside your child's ears even after listening for just 15 minutes.
Most headphones are at 85 decibels when the volume is turned up to 70%. According to the Occupational Safety and Health Administration (OSHA), adults who are exposed to 85 decibels for eight hours per day must wear hearing protectors, such as earplugs and earmuffs.
Toddlers are especially susceptible because their ear canals are not yet fully developed. When exposed to loud sounds, the nerve endings inside their ears get damaged. This can lead to partial or full hearing loss.
A good pair of children's headphones must have volume-limiting capability. This allows you to set the highest volume using a smartphone app or a switch on the headphones. Your child won't be able to go beyond this level unless you let them.
Note: Children need to be exposed to lower volumes and for shorter lengths of time. Pediatricians recommend the 60/60 rule. Children must listen at 60% of the maximum volume for 60 minutes per day.
Noise-cancelling
Background noise makes it harder for children to listen to music on their headphones. This makes them more likely to turn up the volume.
Headphones with a noise-canceling function reduces the background noise. This lets kids listen to music even at lower volumes. Jackie Clark, President of the American Academy of Audiology, recommends noise-cancelling headphones for children.
Wireless
Toddlers will put anything inside their mouths. The cable on a pair of headphones isn't an exception. If you're worried about your kid chewing on the cable, use wireless headphones. They're also more convenient for children who like to run around since you don't have to think about cords tangling or tripping them off their feet.
Wireless headphones can last anywhere from two hours to two days of playback, depending on how much you're willing to spend. Since your child will be wearing the headphones for only one hour per day, you don't have to worry about spending more for expensive headphones that can last two days on a single charge.
Comfortable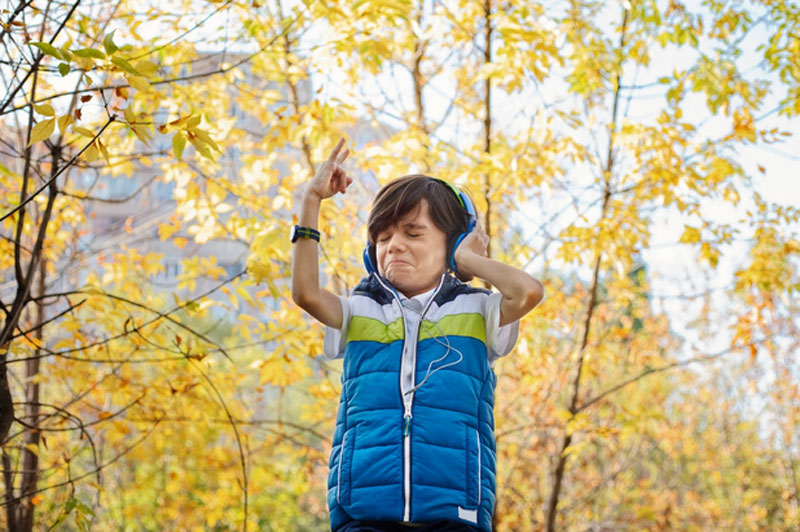 Comfort is crucial when looking for children's headphones. Look for over-ear headphones with soft cups that fit snugly over the ears.
The headphones must also have a flexible headband you can adjust for your child's head. Too much pressure can cause headaches, while too little can cause the headphones to fall off.
Avoid using earbuds. These are inserted into the ear canal and sit just half an inch away from the cochlea, the snail-shaped bone inside the ear where the nerve endings that turn the sound into an electrical signal sent to the brain are found. Earbuds can also get dirty over time and cause ear infections.
Good-looking
Safety matters. But for your child, the only reason they'd choose one pair of headphones over another is the appearance.
Whatever you choose, make sure your kid loves the design. Otherwise, it won't matter if the headphones have all the safety features in place because your child won't want to wear them in the first place.
Make Safety a Priority
Choosing the best headphones for your children is important to protect their hearing. Make sure to look for wireless headphones that have volume-limiting and noise-canceling properties. They must also feel comfortable to wear and look good enough for your child's tastes. All of these help keep your child safe from loud sounds that can damage their ears and cause hearing loss.