My new swimsuit from Cyberswim is easily one of my favorite swimsuits I own.  Living in South Florida I own quite a lot of swimsuits. Now if I could only get a swimming pool it would make those swimsuits much more useful.
This is the second selection from Cyberswim on my part. The first suit I ordered turned out to not flatter my figure. No fault of the swimsuit but instead of my large hips.  However, if I had used the helpful tools at Cyberswim I probably would have been happy the first time.  When you visit Cyberswim their browsing tools are plenty. You can narrow down the perfect swimsuit by selecting what you are looking for. For example: body type, color, type of suit, etc.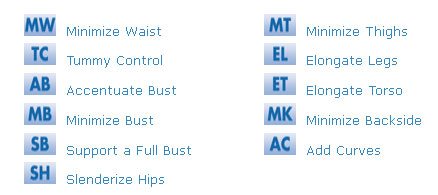 In fact, they have a whole page dedicated to helping you find the perfect suit.  Visit the Shop by Shape Solution which has tips and tricks for finding the perfect suit for you and your body type. Guess I should have taken the advice before I placed my first order.  Thankfully Cyberswim was great regarding my less than enthusiastic first choice.  They allowed me to return the swimsuit and I instead chose the one pictured above which was the Miraclesuit Solid Ambassadress Swimsuit
In addition to the easy way to narrow down your choices, you will see from the photo above that each swimsuit has a review system. As long as previous customers have reviewed the suit you can see what their thoughts were. I for one always read reviews when I'm purchasing something new that I'm unsure about.
Cyberswim's claim is that you will "look 10 lbs lighter in 10 seconds". I can tell you from my experience that above all I felt like I looked thinner.  The Lycra Spandex that makes up 31% of the suit I have did its job.  The swimsuit felt tight at first when I was putting it on and I thought to myself UGH this is not going to be comfortable. However, surprisingly it was very comfortable.  Not only that but I was able to go through the day and not feel like I needed to readjust any part of the suit. Ladies, we know this is not the norm.  I felt very supported in all areas from top to bottom.
I don't normally gush about a lot of things, there are things I like and things I don't like and rarely are there things I love but I absolutely LOVE this suit. The first thing my mother said when she walked into the house was "Oh I love that suit". She really liked the way the top looked.  She loved it so much that I've already sent her a link to the swimsuit.
Shibley Smiles Opinion of the Ambassadress Swimsuit
Price: The price of this swimsuit above is $152.00. For my frugal family that is probably more than I would pay for a suit, however, that said the suit is well worth its price and I believe will last for years to come.
Quality: We rate the quality of Cyberswim suits as excellent. The fabric quality is sturdy and the spandex proves its claim to help make you look 10 lbs lighter.
Recommendation: Our recommendation is to spend time browsing the suits and using the body type narrowing features as well as using the Shop by Shape Solution to get the perfect suit before you purchase. However we recommend purchasing a suit from Cyberswim you won't be disappointed.