A lot of people go overboard and spend too much at Christmas. It's the most common time of the year that people put themselves into debt. You may wonder how you can still have a wonderful Christmas without racking up a ton of debt. How you can be more considerate with your spending and save this season.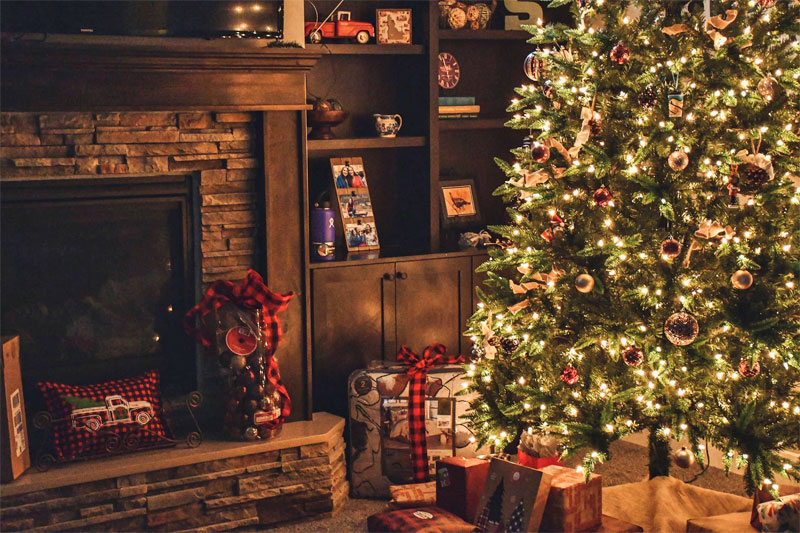 Have a look below at some useful tips to help prevent you from breaking the bank this Christmas:
Think About The Reasons Behind Your Gifts
You should think about the reason you're buying gifts before you set a budget. Create your own Christmas gift-giving philosophy. What do the gifts mean to you and the person you're buying them for? Is it about buying the perfect personal gift that has meaning? Do you buy gifts throughout the year or is it about hunting for the right gift or maybe the look on their face when they open that meaningful gift? You should think about all of this before setting your budget.
One of the most thoughtful gifts you can give someone are memorial Christmas ornaments. They could lend a wonderful touch to a festive Christmas tree.  Especially for someone who recently lost a loved one, a memorial Christmas ornament would make them feel that a dear departed is still with them in spirit.
Think About Your Budget
The best way to become successful at avoiding debt at Christmas is to set a budget and try to stick to it. It's not about the amount you spend, it is about the thought behind it. Your family and friends will appreciate a budget-friendly Christmas, in fact, they will probably follow suit and set a budget themselves. A great way to help save money at Christmas is to save money when shopping online by using NetVoucherCodes.co.uk.

Keep Track Of Your Spending
You may think that you're losing the Christmas spirit by keeping track of your spending over the holiday season however nothing puts a dampener on the season than spending too much and being left feeling as though you're short. It's very common to get the January blues and this is pure because of overspending. Track your expenses as you go to ensure you don't fall into this trap.
Put Time Before Money
For most, the thought of spending Christmas with loved ones is more important than any gift. Why not save money this year or all group together to book a trip away instead of gift-giving? Play family games, watch Christmas films, and enjoy a Christmas dinner together.
Have Control Over Other Spending
There is zero obligation to spend a fortune on Christmas, you should never spend out of your comfort zone. But how do you rustle up the extra money that inevitably will be spent during the holiday season? If you've shopped all year round you will likely be set, however, if you haven't you often need to find a chunk of extra cash. This means you need to cut down elsewhere. Try cutting back and moving things around in your budget in December to allow yourself the extra funds.
Give Fewer Gifts
Think about trimming down your Christmas list, you don't have to remove everyone. Too often people fall into the habit of buying each other small gifts because they feel that they have to. It can work out better for both parties if you decide to forgo the gift-buying and spend some quality time together instead. You can cut back even more if you speak with family and friends, you may find that they are in need of a budget cut just as much as you.
Use Old Gift Cards
If you're someone who has old gift cards lying around, this could be a could way to chip away at some of the gift-buying costs. You should think about the cards as a part discount. You most likely shop around for discounts around Christmas, so take advantage of the card you have in your bag or spare draw.
Combine Your Orders
Postage costs can be one of the things that people forget to budget for and if you're buying your gifts online they can quickly add up. Some places will offer free postage if you spend a certain amount, so, before going straight to the checkout make sure there isn't something else from the same site that another person might like to receive. Don't buy just to buy though, if there is nothing else that could work for someone else stick to paying the cost of shipping instead. There is a fine line between spending too much just to receive free postage and just paying the postage for one item. You could also avoid shipping costs altogether by shopping in-store instead.
Get Thrifty With Stocking Fillers
Stockings can be one of the hidden costs of Christmas. You often don't realize what it takes to fill a stocking, and the saying goes ' expensive things come in small packages. However, you can be thrifty with stockings and avoid a disaster. Don't feel pressured to fill the stocking with expensive gifts, you could add in homemade gifts such as gingerbread, truffles, or cookies. You could also go really traditional and include a sugared mouse and tangerine. Head to the dollar store and get things like coloring books, pens, and mini-games.
Make The Presents
If you truly want to give something that is memorable, personal, and one of a kind why not consider making the gift yourself? Pinterest has a huge range of ideas with full instructions. If you're not the most crafty person, you could always do a bit of baking and put together a gift basket of your loved one's favorite things.
Think About A Group Gift
Giving someone a bigger, more expensive gift doesn't need to be off the table just because you're on a budget or it's too much for one person or family. Think about getting your siblings to go in with you on a bigger present for your parents. Maybe a trip away or a spa break?
These are just a few of the ways that you can save money this Christmas, do you have any other ways that you can share in the comments section?