Last year I got our Christmas tree and decorations up at the last minute. I didn't even get our Christmas lights up at all! This year I decided that there was going to be no delay. In addition, in our new home I also decided that we should put up TWO Christmas trees. My husband wanted a tree in our living room so it is the focal point when you walk into the house. I wanted one in the family room so I could enjoy it when I'm blogging or watching TV. So I decided on BOTH!
I would LOVE to say I got both trees, our decorations, and the lights up but sadly no. I did get up one Christmas tree. We purchased a second Christmas tree for the living room and decided to go with the classic look. I got a great deal at Home Depot because I had purchased it last weekend. Then I noticed when the Black Friday deals came out that ALL Christmas tree's were 20% off. Home Depot honored their sale and I was able to take in my receipt and get the discounted price. This was my Black Friday shopping LOL!
Living Room Christmas Tree in the Afternoon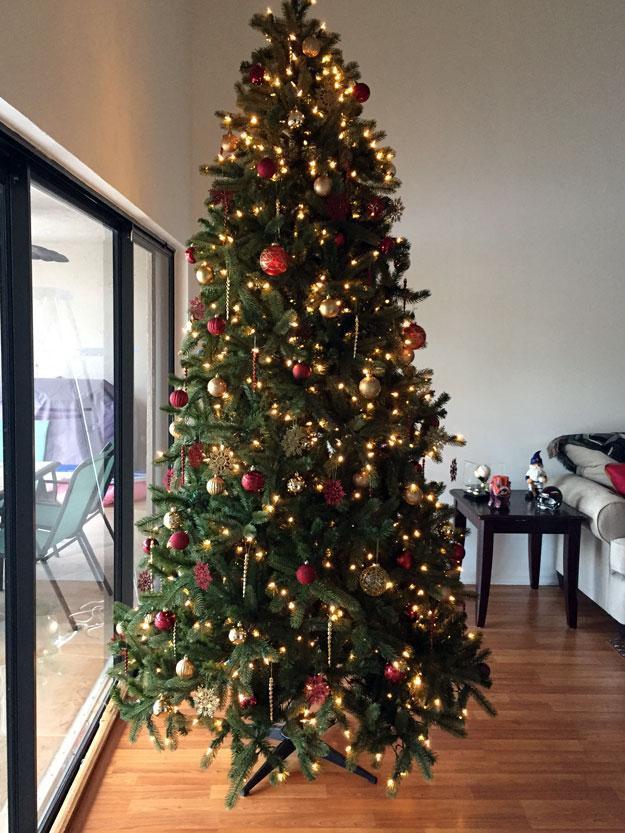 Living Room Christmas Tree in the Evening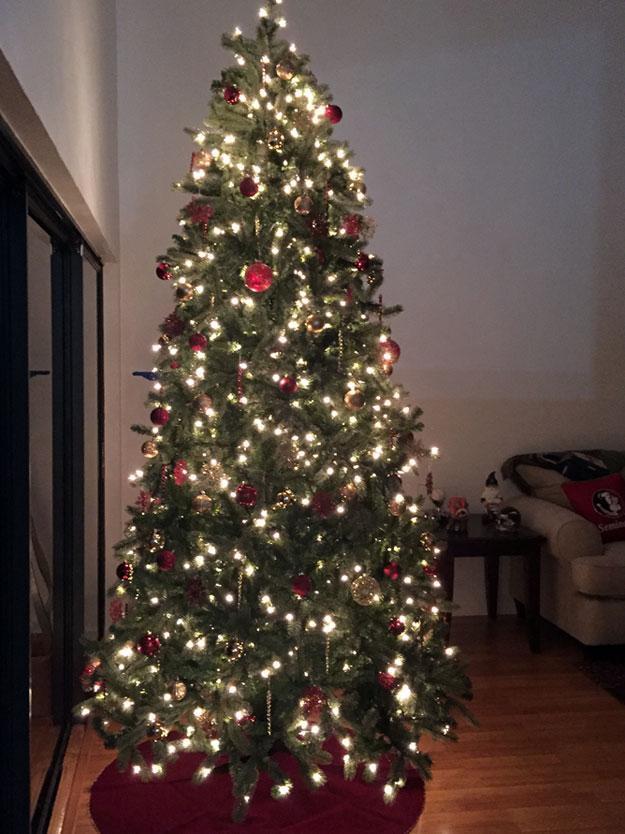 Now I just need to tackle the outside! Maybe I will order a Santa Please Visit sign or fun Window Cling from Signazon to welcome our guests.
Have you finished or started your Christmas decorating?