Another new year beckons us, and as ever, it's brimming with possibilities.
This could be the year you finally quit your worst habits. This could be the year that you finally take that family holiday you are all so ready for. And this could be the year that you finally clear those infernal debts that have been gripping you so tightly in recent years.
The new year promises much, and you probably have a list of goals to accomplish that may or may not accommodate the suggestions we made above.
And when it comes to goal-setting, you might want to center a few around your home. After all, this is the place where much of your time will be spent, so it makes sense to include it within your resolutions. In this article, we have a few ideas that you might want to include on your list. 
Deal with your Household Clutter
Many of us detox after Christmas – we need to remove ourselves of that fatty festive food somehow – but the same can be true of your house. Let the fresh start of the new year give you the incentive to purge your home of anything you don't need, be that the toys that your children no longer play with, or those outfits in your wardrobe that you no longer intend to wear. Plan to remove such items from your home – you will then have room for the extra items that were gifted to your family at Christmas – and for anything that you don't want to get rid of, set yourself the goal of finding space for them, perhaps by using our storage container ideas for some of your most precious items.
A new year, a new start, and more space in your home. What could be better than that?
Cut down your energy usage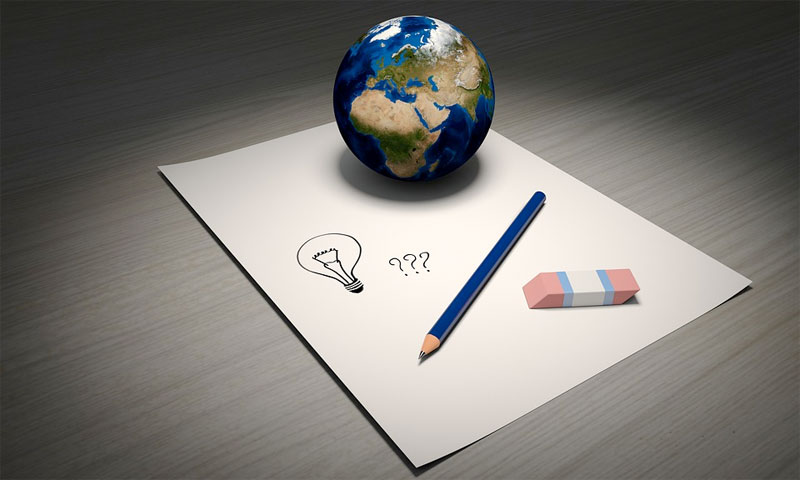 If you were to sit down with your household bills from the last twelve months, what would the total be? As is the case with many of us, the expense of your utilities might send you into a state of shock! With rising gas and electricity prices, we have all faced the terrible burden of bigger bills and less money to spend on the fun stuff in life.
So, let the coming year be the year that you finally bring down those nuisance bills. Switch suppliers if you find a cheaper deal after a price comparison search. Create energy-savings habits within your home. Insulate your home, so you don't have to have the heating running overtime. And look for cheaper ways to warm or cool your home, perhaps with solar panels for heat, or a ceiling fan to cool you when the summer months arrive. Visit ModernFanOutlet for some very attractive examples when thinking of the latter.
By taking steps to reduce your energy, you will no longer have to fear the footsteps of the mailman walking up your drive. You will be happy, and he will be happy when he no longer has to risk your glare as you peer at him through the window!
Have more social gatherings

When did you last have people round to your home? Of course, if you are reading this around Christmas time, then you will probably answer 'yesterday.' But before Christmas, did you have many social gatherings? If not, then let the coming year be the year that you spend more time with family and friends.
To achieve this goal, it might be that a few home improvements are in order. So, you might want to renovate your home inside, perhaps by creating a dining area, or by converting a spare room into a place geared towards socializing. In terms of the latter, you might consider a games room, a barroom, or even a home cinema room. And how about a guest room? If you have friends and family that live some distance away from you, you would finally have reason to invite them to stay with you, without the fear that you or they would have to camp out in your living room.
You might want to do more with the outside area of your home too. By adding decking, you could create a comfortable seating area for you and your guests. You might add a barbecue or a fire pit too, and anything else that is tailor-made for a garden socializing space.
So, think about the people you want to spend more time with. What can you do to make this possible within your home in the coming year?
Spend more time with your Hobbies
Many of us have hobbies, but thanks to family, work, and other things that take up our time, we don't often get to spend a lot of time with them. And the same could be true of you. However, we would have the incentive to spend more time with our hobbies if our homes could accommodate them, so consider converting an existing part of your house into a hobby area.
So, you might want to convert your garage or basement space and set your hobby up in those areas. Alternatively, if you have any other rooms in your home that aren't used for anything important, you could transform them into your hobby areas. You might create a craft area, for example, or a place to practice your music, writing, or any other creative pursuits. Of course, we aren't only talking about you. If your partner or children have hobbies they particularly enjoy, you should find ways to accommodate them within your home as well. There might even be hobbies that you can all take part in together.
Your home should be a place that reflects the things you and your family enjoy in life, so think about the hobbies that may have been neglected in recent months, and consider how your home could be adapted to accommodate them.
Those were just a few resolution ideas, but you probably have your own thoughts too. So, consider your personal goals, and try to make those changes in your home that will help you achieve them.