My husband has always wanted to vacation at a golf resort. It was on our list of things to do one day. Last weekend we were able to cross that item off our list with our visit to Trump National Doral.
Trump National Doral
We were invited to spend the weekend at Trump National Doral. I didn't know when I asked my husband if he wanted to participate that he would be as excited as he was. As an avid golfer, the thought of visiting the home of the PGA Tour golf course was a chance in a lifetime.
Blue Monster Trump National Doral
We arrived at the hotel Friday evening after a short 1 1/2-hour drive. We were immediately greeted by the valet and management staff. Everyone was so courteous and helpful which was great since this was our first visit. We went to check in while the bellman got our bags together. The kids took their guesses at what villa we would be in and Honey was the winner when I told her we were on the 2nd floor of the Tiger Woods Villas.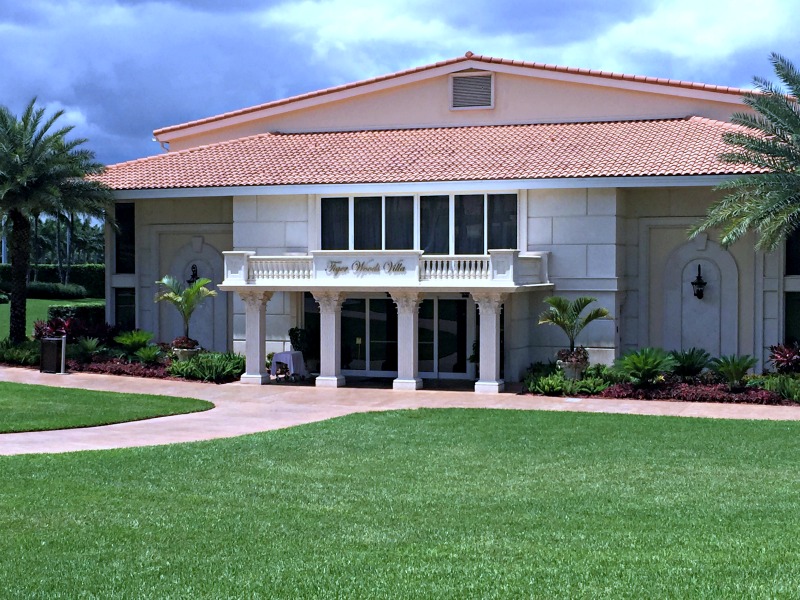 We hopped in a golf cart and were shuttled over to our villa followed by our luggage. The villa was adorned with everything Tiger Woods with shots of his achievements and golfing. I loved how each villa was themed and decorated accordingly.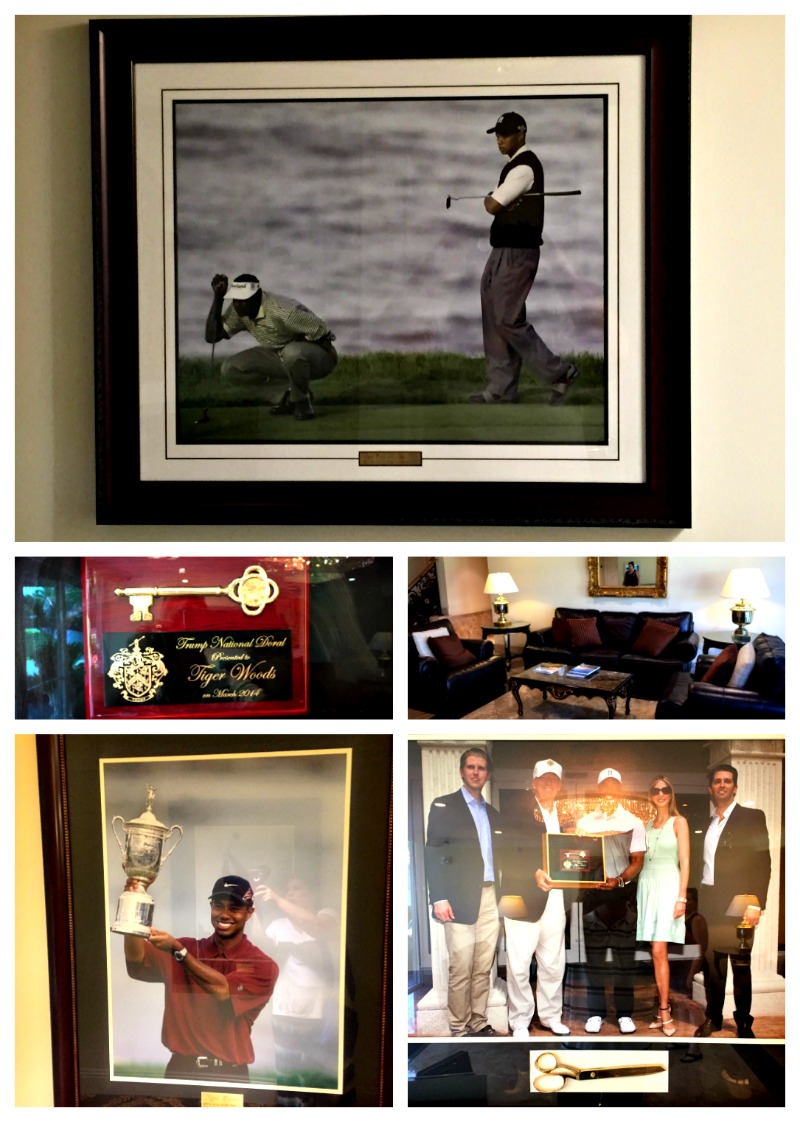 We stayed in the Premier Suite with a Golf view. The room was amazing and spacious. I really loved how much room there was as it gave us room to relax and not be on top of each other. We had a small kitchen area with a mini fridge, counters, and cabinets. A dining area which is great when you order in or bring food to your room.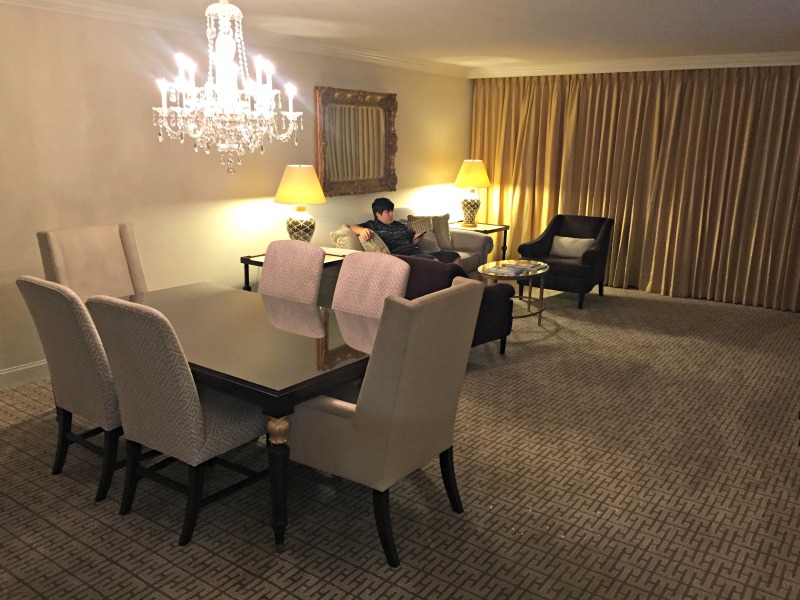 The room included a separate bedroom with a large king-size bed and TV to match. Again here the room was spacious and easy to move around. In so many places we stay we are always on top of each other trying to move around because they are made mainly for sleeping. The rooms at Trump National Doral, Miami are made for living.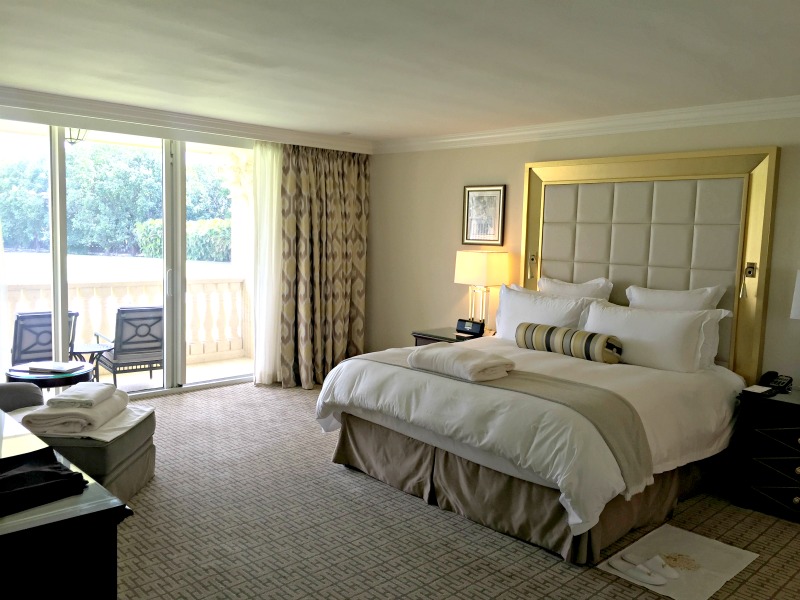 However the best part of the room, and what made my daughter's day was the bathroom. She walked into the room and I think her eyes were the size of saucers. Bigger than her bedroom the bathroom was beautiful with a glassed encased rainfall shower and a deep soaking tub which we couldn't wait to try out.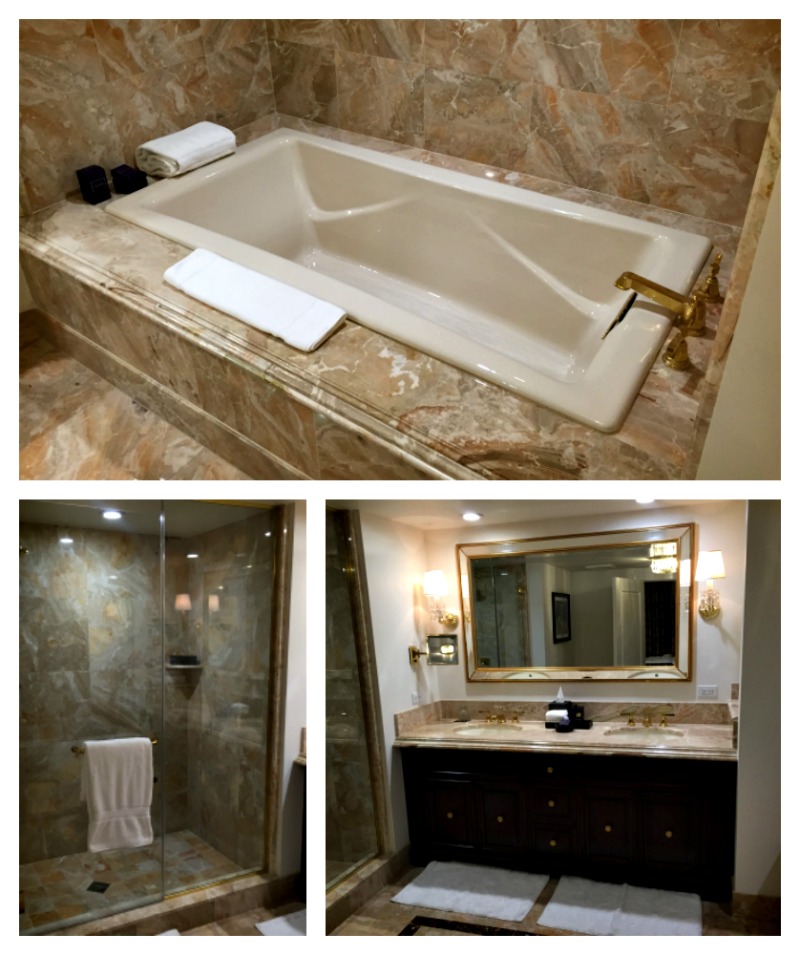 Our view was pretty nice. While it wasn't the golf course it did overlook the driving range. Both the living area and the bedroom had a large terrace with chairs where you good enjoy a drink, or sit and talk (if it wasn't so hot remember this is South Florida).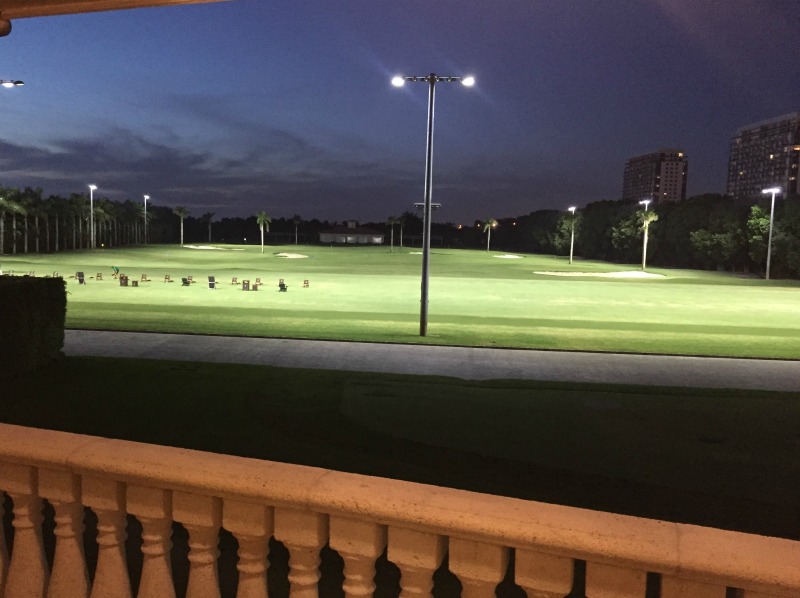 We are just getting started! Check back for more posts on our weekend of family fun at Trump National Doral.