Now that the patio pavers are installed it was definitely overdue for a style upgrade. When we first moved into our home we decided a table and chairs was the way to go outdoors. This way we had somewhere to eat, play games, etc. It served it's purpose for a while but we found it wasn't a place to relax while we were enjoying a weekend out doors, with the TV in the background, music playing, and friends and family over.
Before Patio Furniture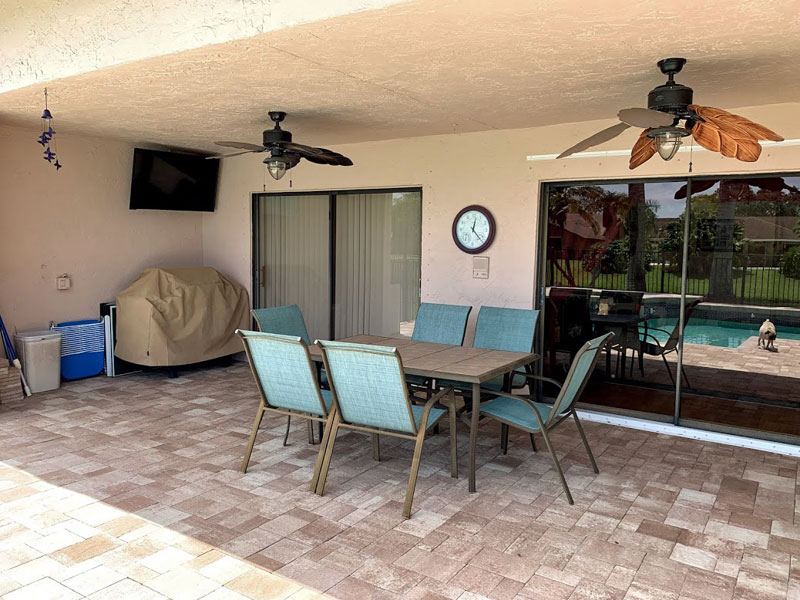 As you can see there is a lot of space, and that table and chairs look a little small for the area. They definitely didn't add much style to and unfortunately, the chairs were also very uncomfortable to sit on.
New Patio Furniture
We compared and shopped and shopped and compared to find exactly what we were looking for at the right price. We finally settled on a patio set from Wayfair. This is the Carlene 6 Piece Patio Set from Beachcrest Home. We really liked the style and thought it would be a great replacement for the table and chairs.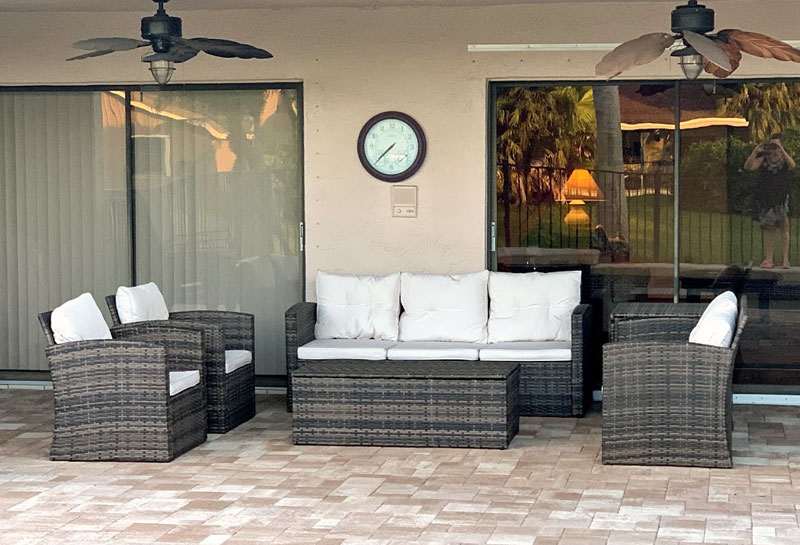 Looks much better but still missing something don't you think? With a little more accents like a rug and pillows our patio went from an uncomfortable seating arrangement to a place of beauty and relaxation.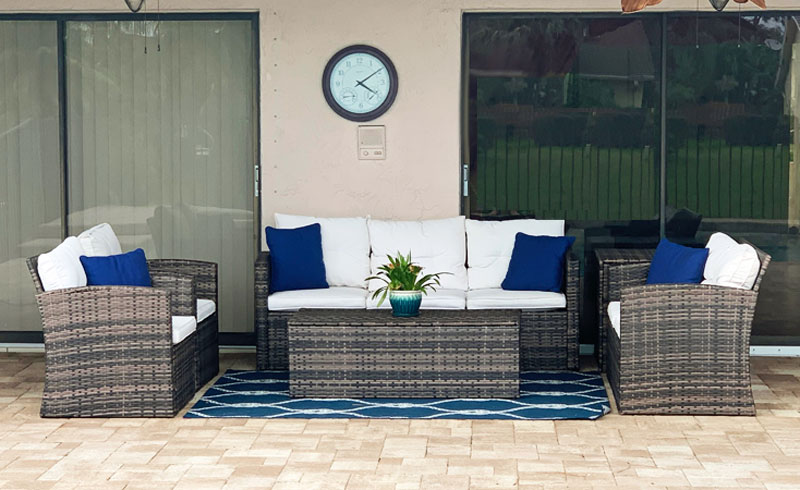 We purchased this set in May 2019 and so far today June 2021 it still is looking great. I wish you could take the covers off of the pillows and machine wash them but it is suggested that you don't. Usually what I do is bring them inside and spray them with a little cleaner that contains bleach, scrub them and put them back out to dry and they brighten right up.
In addition to this patio set we purchased a set of lounge chairs. These did not hold up as well as the patio furniture. I'm going to venture to guess it has to do with them being in the elements of weather and not under the covered patio (lessened learned). Both cushions ripped within a year. The frames are still usable and sturdy, my only complaint with them is that whatever hardware they used to put the chairs together rust (insert palm to the face here). Seriously!? If you are making something for outdoor use why would you use hardware that rust? So if you want to know what NOT to buy you are welcome to check them out here.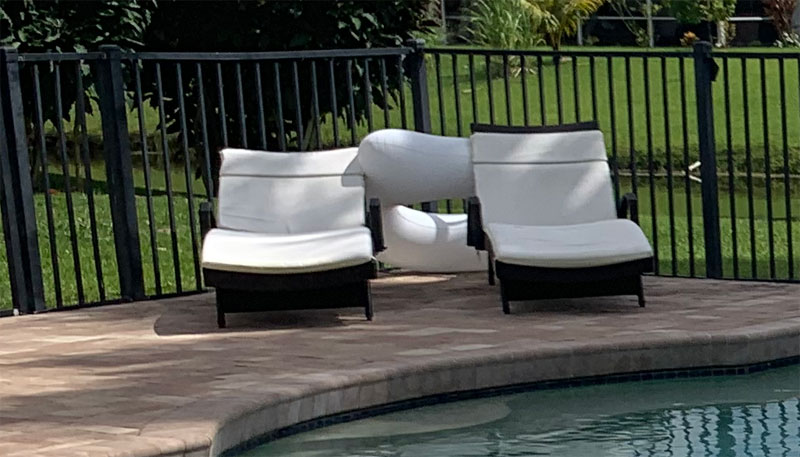 Just a few more outdoor items and our outdoor style will be complete. I just ordered a navy grill cover from Amazon as I think it will look nice. I also plan to replace our fans, the ones we have came with the house and they are a similar in style they don't actually match. They are a little outdated so I'm looking for some new ones. I'm still a little partial to the "leaf" blades as it gives it that outdoor look.
What do you think? If you had to choose one of these fans which one would you choose 1-5?
Our Beautiful New Backyard – Step #1