Having arrived at Trump National Doral late in the evening we ate some dinner and went to bed for the night excited about our day ahead. We noticed a few nice touches such as a robe laid out and ready for our use with extras in the closet.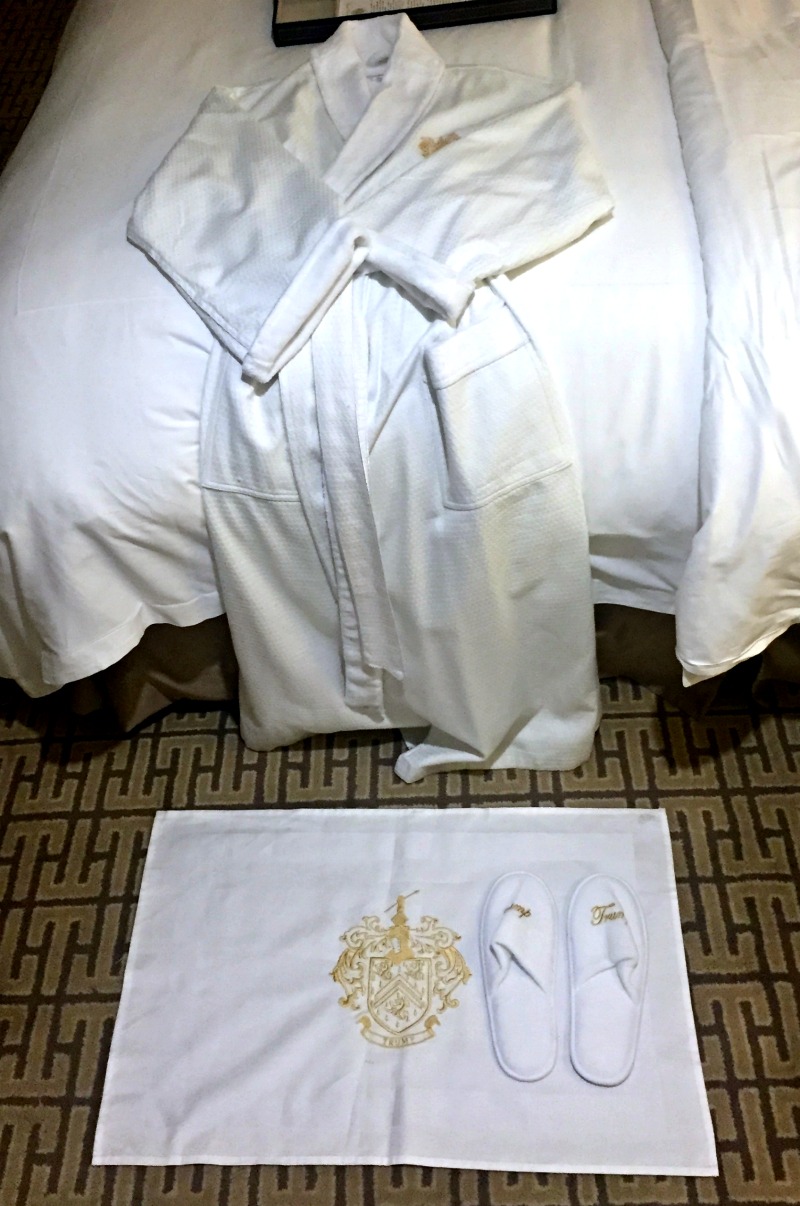 These touches make the difference between a good resort and a great resort. My husband found a "pillow menu". Having never heard of this I was intrigued to find that you could select the type of pillow you liked and the firmness if those in your room were not your cup of tea. While we didn't utilize the pillow menu to change our pillows we did have to call guest services to bring up linen for the pull-out bed and ordered extra pillows at that time.
A small touch I thought was genius was a "weather card". We may be home to Florida and pretty much know what to expect when it comes to weather, however not everyone visiting is local. When the cleaning staff cleans your room in the evening they leave a weather card letting you know what the weather is predicted to be the following day to help you plan your activities.
We had some fun activities lined up Friday for both my husband and son and my daughter and I. My husband and son had a tee time at their signature golf course the "Blue Monster".
The Blue Monster played host to the Doral Open on the PGA Tour from 1962 to 2006, and from 2007 to 2016 the WGC-Cadillac Championship made its home there after having been played at different venues in the United States and Europe since its inception in 1999.
They were both excited to be playing on a golf course with such prestige. When I asked my husband to take some photos for me he looked at me like I had two heads. "Of course, I'm taking photos", he said, "This is the Blue Monster".  I think after the round of golf my husband had even more appreciation for professional golfers. I won't go into his thoughts about his actual game, but both my son and husband said the course was beautiful! I would have to agree with them just from the few holes I was able to see walking around the resort.
Blue Monster Trump National Doral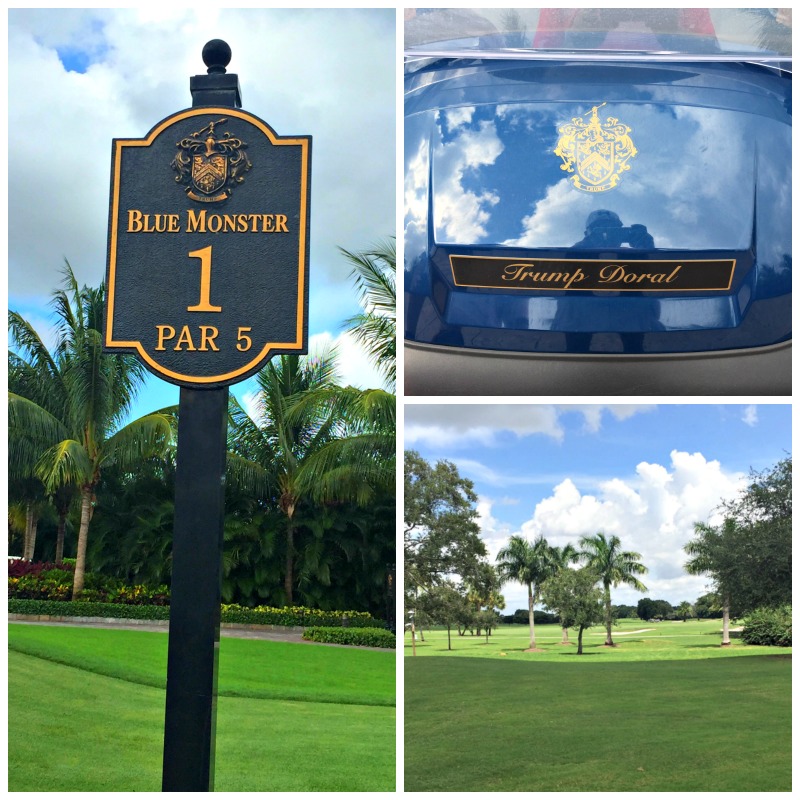 While the boys were out playing golf my daughter and I enjoyed some time at the spa followed by lunch and a day at the pool. I guess I should say "I" enjoyed a day at the spa. My daughter is particular at her age and didn't want to partake but she was a good sport while I got a 60-minute Swedish massage to honor #MiamiSpa month. I mean really, who doesn't want to celebrate such an amazing activity. How nice it would be to have a massage every night to relax after a day at work.
#MiamiSpa Trump National Doral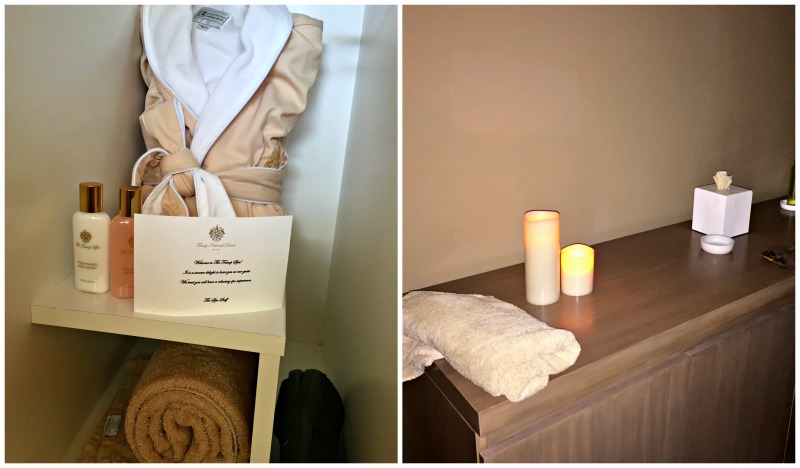 The spa at Trump National Doral was luxurious. They thought of everything from hair tools after a shower to some flavored water and fruit after a long grueling day of spa activities. As I mentioned I was scheduled for an hour Swedish massage. My daughter joined me in the room while I had my massage. It was a nice way to start out the day.
After I was relaxed and ready to start the day my daughter and I spent the day poolside. We took a self-tour of the pool area to find there were two pools. One pool was family friendly with a zero-gravity entry (no steps) and some water spouts for the kids to enjoy. The second pool was adults-only and calm and quiet. The adult area boasts a Jacuzzi for up to 8 people. Separating the two is a 125-foot water slide that empties into a small pool specifically to catch its riders and is not meant for swimming. The slide is manned by a Trump National Doral employee.
We had an amazing day together just my daughter and I. We always enjoy some time hanging out together and were excited to hang out by the pool at Trump National Doral.
With so much to do I haven't gotten a chance to mention the great service and food so look for another post in the coming days if you missed my previous post you can check out our post on our arrival and room: Beautiful Villas and Rooms at Trump National Doral.