If you have been cycling for a while, you've met many riders in your area and perhaps even joined their biking group. And now, they've organized a group bike ride, which will be your first. And since you want to get along with other riders and leave a better impression, you must have a list of things you should and shouldn't do.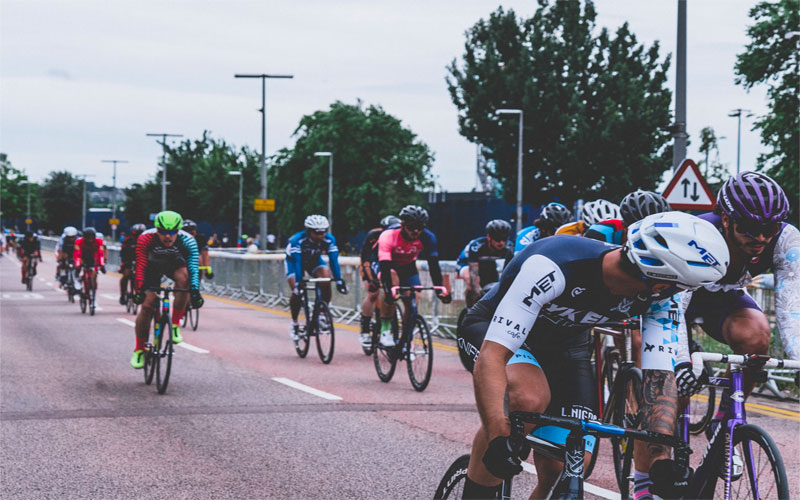 Since it's your first group ride, it's apparent that you'll be nervous, and to ensure you have a successful first group ride and leave a great impression on the other riders, here are a few things you should never do.
Show Up Late
You should be a timekeeper and respect other group members' time by showing up on time. Because if you turn up late, chances are you'll be delaying the whole group as you'll need to change your clothes and check your tires to see if they are well-inflated. Showing up early ensures you conduct all the checks with the other riders; they will even help you out so that you can get geared up more quickly. But if you show up late, they'll probably be irritated and have zero to no chance of getting assistance.
Turn Unprepared
Always make a ride checklist to ensure that you have everything you need for the group ride, and if you are unsure, ask the group leader to provide you with a list of all the required things.
Ensure you have an e-bike for exceptionally long group rides. Additionally, you must service your bike before the day of the ride by lubing the chains, checking the brakes, and ensuring the tires are pumped. It would also be nice to have a mini repair toolkit if you encounter mishaps. The toolkit should encompass a patch kit, a mini pump, spare tubes, and a multi-tool. This ensures that you don't disturb the other riders by borrowing theirs.
Not Carrying Snacks
When going on a group ride, chances are that it will be long, and there will be stopovers. So, always carry snacks and water, as you don't want to start your relationship with other riders by borrowing. If possible, pack extra since you don't know how much you'll need. Besides, it would be good if you were the one extending the help to other riders.
Making Assumptions
Always enquire before joining the ride; some groups make rules, the most important being a no-drop ride. And this means that the group will wait for you in case you get a puncture. However, if they do not have the no-drop rule, you must ensure you are conversant with the route. This ensures you can find your way home after separating from the group, so input the ride route in your GPS, cycling tracker, or smartphone.
Wearing Inappropriate Clothing
Appropriate clothing is essential because it makes it easier to keep up with group rides. When riding in a group, first check the weather; if it's cold, add layers to your clothing. This will make it easy to remove some when you start to warm up. On the other hand, if it's during summer, wear light and heat-protective clothing, remember to wear a hat, sunglasses, and gloves, and lather your body with sunscreen.
Riding Ahead of the Group
If you notice that your group is riding at a slow pace and you are not comfortable with it, endure it. Don't be a jerk and start half-wheeling or voicing your opinion if others are okay with the pace. Or start riding faster, so you are always ahead of other riders. Considering it's your first group ride, have fun and get to know other riders; you can always look for fast riders on your next group ride.
Don't Be Rude
You want to make an excellent first impression on your group members. So don't criticize others' bikes, clothes, or cycling skills; listen and learn from what other riders have to say, and if you have helpful advice, voice it out.
It helps to be friendly and mindful of our behavior towards others, as we all have different skills and abilities. So, be observant and take in what others are doing without being rude.
Don't Set Yourself Up to Be a Failure
We understand that you are nervous, but this is not a reason for you to assume that your group member will drop you off even before the ride starts. So have a positive mindset and ensure you are prepared for the ride by cycling daily and carrying all the necessities, and above all, ensure you've chosen the right bike for the route.
Fail to Turn Up
If you've been invited for a group ride by your cycling friends and accepted, ensure you turn up. Yes, you will doubt your riding speed and skills, but remember, they were also beginners, so they have a better understanding. And there might be other riders on their first group ride.
And chances are, no one will even focus on you as everyone has something on their mind. So don't worry, your first ride will open you up to more and even increase your chances of joining races, and you will be in a position to create more friendships. And if you don't like the ride after finishing, find another group. After all, you now have experience.
Don't Look at the Wheel of the Cyclist in Front of You
Don't look at the front and rear wheels of the rider in front of you when on a group ride, as it will prevent you from seeing other hazards or signs from your fellow riders and might end up causing an accident.
Avoid Overlapping Wheels
Don't ride close to each other. For instance, if the rear wheel of the cyclist in front of you is close to your front wheel, any lateral movement will cause friction between the two wheels, and you will end up going down. And this might also affect the cyclists who are behind you. So always maintain distance when riding in a group.
Final Thoughts
Group rides are a great way to gain more cycling experience and learn tips and tricks. It is also an excellent avenue for creating long-lasting relationships. So if you are preparing for your first group ride, never do the things discussed above for a successful group ride where you gain valuable experience and create a great first impression.