Are you an adventurous woman who'd like to join the bikers? If the answer is yes, it is time for you to choose your first bike. You cannot go for just any bike, no. You should pick one that you will absolutely love, that will reflect your personality and that would be perfect for your needs. So, let's see how you can choose the right bike for you.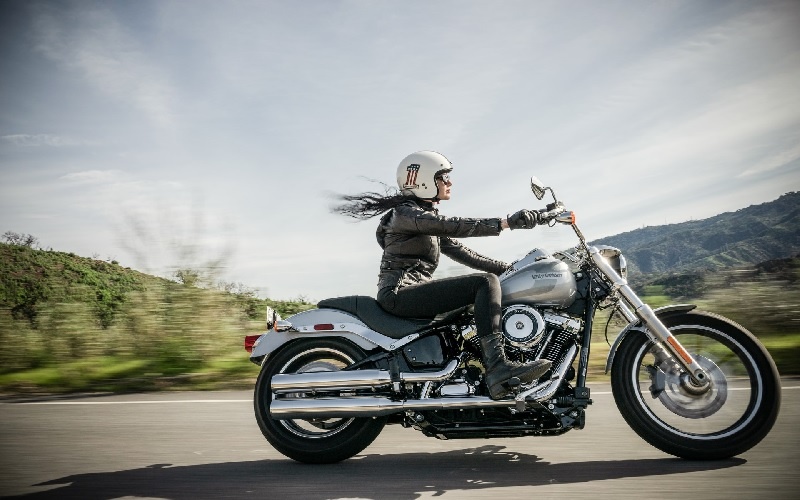 Choosing the Right Type
There are many different types of motorcycles and they are not all for the same purpose or situation. That is why you should get familiar with the types and see which one fits your need for a motorcycle.
A Cruiser
If you love classic choppers, a cruiser is for you. Cruisers are perfect for relaxing bike rides around the city, long roads, or where you want to go. These can even be customized to the last detail and if you'd like something like that, go for a cruiser.
A Sport Bike
Sports bikes are perfect for all adrenaline junkies who love speed. These machines are built for track racing and can offer you some amazing handling. So, if you are looking to spend your days at the track, this one is perfect. However, if you do still want a bike that resembles a sports one, but that is more suitable for roads, then consider street motorcycles. Their design and power are like those of a sports bike, but they are more suitable for roads and streets.
A Naked Bike
This one is always a popular choice since it is something between a  sports bike and a cruiser. You can enjoy the rides and you get the speed so it is perfect for enjoying the best from both worlds. Plus, these are perfect for beginners, so if you are one, consider a naked bike.
A Dirt Bike
If you love adventures and adrenaline, then opt for a dirt bike. With their simple and airy design, they are perfect for some stunts, but only if you're an experienced biker girl.
You Can Buy Second-Hand
Now that you have established your need for a bike and considered the designs and types, you should start looking for one. However, remember, bikes can be expensive and you don't have to buy a brand new one. Yes, that's a great option since you know that everything on it works perfectly, but if you don't have the budget, do some research.
You can easily buy a used one that is in a good condition for a good price. Then, you can invest a bit more money in it to see if there's anything to fix or improve and get yourself some bike equipment. There are so many things to choose from today, so be creative and see what fits your style.
It Should Fit You
When you've chosen the new bike, it should fit you like a glove! Make sure you can reach the handlebars with ease and if you can turn them without problems. Also, you should be able to comfortably rest your feet on the pegs, so the bike isn't too tall for you. And when it's still, you should be able to place your legs on the ground. These details are important since they provide safety and a smooth-riding experience.
Check the Horsepower
Horsepower matters a lot. If you are a beginner biker, then you should look for something with less power until you've gotten more confident. Look into a bike that has under 600cc. MOre powerful bikes can outpower you and your control, meaning you can easily lose control and endanger yourself and others.
Test Ride Before Payment
Lastly, when you've got your eye on the bike you want, take it for a test ride before you buy it. This way, you can be sure how it works, if it works well, and if it actually fits you. So, don't pay before you've tested it a bit.
Getting your very own first bike is a huge deal. You probably are excited, but don't forget to take all these steps before buying it. Consider types, models, and sizes, test them out and choose the right one for you.