If you live in a smaller-than-average home and are always struggling for space then you could be stressing yourself out trying to make life easier. Life can come with a lot of baggage and clutter, this soon works its way into your home and creates a real struggle with space. If you are tired of tripping over things and your belongings not having a proper place to call home then you have come to the right place.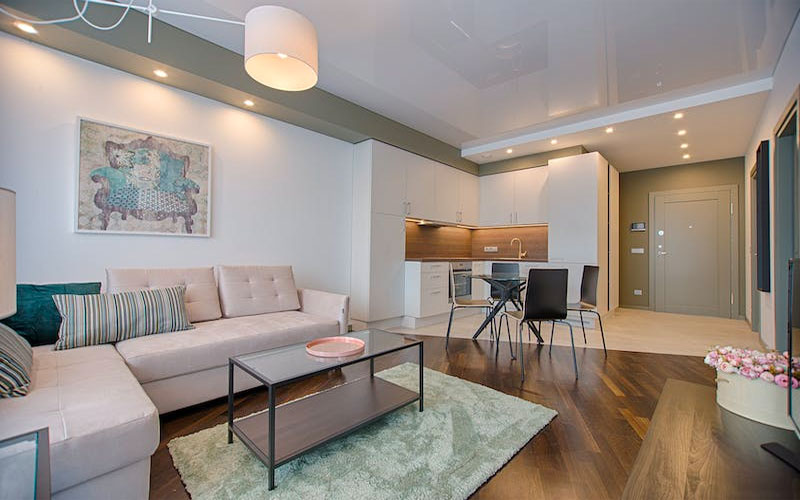 Declutter
One of the very first things you should do when you are experiencing low levels of space within your home is sort through all your clothes and belongings. You may be wondering how to do this without making even more of a mess. The truth is, you can't, there will always be more mess when you are decluttering. The difference being this clutter will soon have a place to call home.
In order for you to do this, you will need to sort your belongings into four piles. This may seem like a lot but these will consist of the stuff you want to keep, throw away, donate, and sell. It is always nice to give away some of your stuff to those in need when you no longer have room for them.
Storage Solutions
When it comes to sorting your belongings out it might be a good idea to have some boxes on standby. You can label these and place your summer or winter clothes in them. That way you can store them elsewhere and out of your way until the time comes when you need them. There are plenty of other storage solutions you can look into to make the most of the space you have available.
You could create your own DIY wardrobe with a shelf clothes rail, that way you don't need to find somewhere to put a wardrobe. Alternatively, you could ask a carpenter to install a made-to-measure wardrobe for you. This will maximize your space while also giving you somewhere to store all your belongings.
Use The Ceiling Space
When you don't have much space to utilize, any space is a great space. Some people will use their ceilings to create an additional level of storage for themselves. A wonderful example of this would be a ceiling-mounted washing line. The pulley is attached to the wall where you can lower and heighten it, then it is all kept out of the way and you don't have to worry about tripping over clothes areas on ground level. There are plenty of other ways to use your ceiling space for storage if you take a look online. 
Consider A Conversion
If you have your own home then you might like to look into ways you can create more space for yourself. This could be in terms of a basement or loft conversion, you could also build at the side if you don't want to go up or down. A loft conversion is the easiest and most cost-effective way to get yourself some more space. A typical loft conversion can set you back around £20,000. If you have a bigger space or boarding is needed then you are looking at slightly more. You will need to get a building surveyor in to make sure your property is structurally sound enough to cope with a conversion.
The great thing about a loft conversion is they can be used for just about anything. If you want an extra bedroom or even a walk-in wardrobe. An added bonus to a loft conversion is that they can add about 10% onto the asking price when you come to sell your property.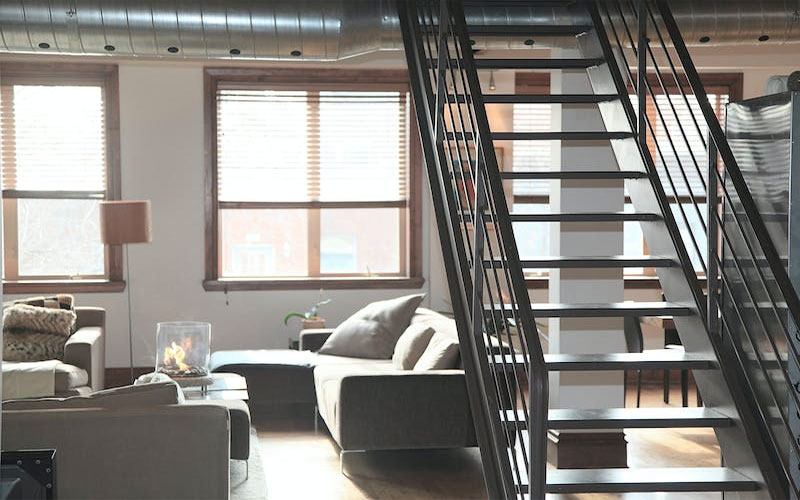 Aim For A Minimalist Design
If you are fed up with having no room in your home then you may want to opt for a minimalist design and style. This works for some people if they enjoy being in a home with only the bare minimum. This means that when you are kitting out your home you should only get the basics such as a sofa and television for the living room. Don't worry, minimalist doesn't have to mean naked and bare. You can make your home look amazing by filling the walls with beautiful art and pictures.
We hope you found this article helpful and that it gave you some useful ideas that you may not have thought of already. Living in a smaller space doesn't have to mean living your life with all your clutter surrounding you. We hope you find a solution that works for you and fits into your life.