A child's first six months are critical for their oral health. During this period, their teeth and gums develop essential structures that will impact their dental health for the rest of their lives. As a new mom, you may feel like there's not much you can do to your child's teeth, but that couldn't be further from the truth.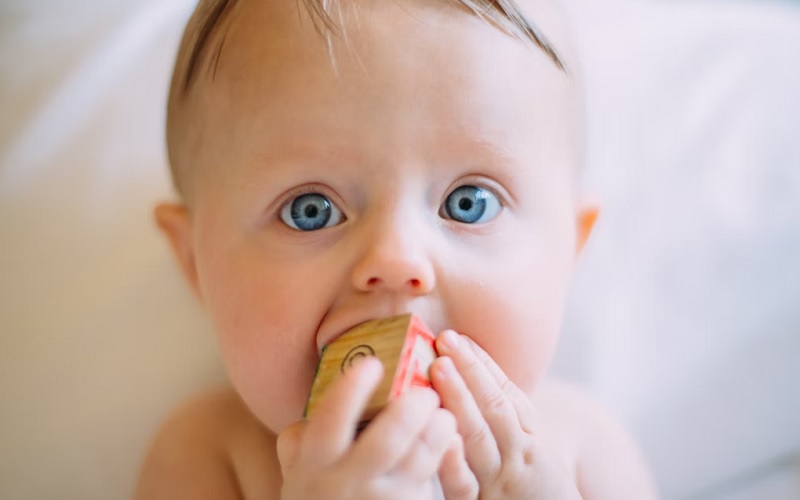 Being a new mom, you have a lot of responsibilities and stressors. You need to take care of your children and yourself. The laundry is never-ending, the dishes are piling up, and you can't remember what day the dry cleaner is open again.
Fortunately, taking care of your child's teeth isn't as difficult as it might seem. In order to do so, it's essential to develop healthy practices that will last a lifetime. Here is a guide you can use to ensure your kids grow up with healthy teeth:
Make Sure To Visit A Pediatric Dentist By Age One
Parents are advised by The American Academy of Pediatric Dentistry to take their children to the dentist as soon as the first tooth emerges. This should be around six months. Most parents take their children to Pediatric Dental Services after their first birthday. But in other cases, such as when a child has special requirements, the parents choose to hold out for a while.
Still, you should try to get your child's teeth checked as soon as possible because early dental care can help prevent cavities and other dental issues.
If you're worried about taking your child to the dentist, know how the doctors can make children feel at ease while being treated. Communicate to your dentist any concerns you might have about treatment or surgery that will be performed if it is necessary. 
Clean Their Mouths
Most new parents tend to ignore their toddler's oral health because they think that unless teeth have grown in, they don't have to care for it. Unfortunately, that is not true.
You might think it's normal to see a little gunk in your child's mouth, but that's a sign of bacterial buildup. You can easily remove this by using a washcloth or baby toothbrush to gently scrub away the gunk. It can be done as often as you want, but it's essential to do it regularly, at least twice a day.
Research has shown that gum disease can start as early as the age of 12, so it's critical to regularly clean your kid's mouth. Improving your child's oral health begins the moment your child is born. Remember that even though your child's teeth may not come in until they are four to six months or more, they are still susceptible to oral bacteria and infections.
Avoid Baby Bottle Tooth Decay
As the name implies, 'baby bottle tooth decay' refers to teeth decay in young children and newborns. As a new mom, this is probably something foreign and unimaginable. Still, baby bottle tooth decay is a real thing, and it's something you want to be aware of.
If you are using baby formula, it's essential to check its sugar content, as some have more than the recommended quantity. Long-term use of sugary milk can cause cavities and tooth decay in your child. Also, feeding them with other sweet liquids can have the same impact.
You can avoid baby bottle tooth decay by following these simple tips:
Avoid giving your child sugary beverages, such as juices and soft drinks.
If you must feed them from a bottle for an extended period of time, offer them water instead.
Clean their teeth gently and thoroughly after feeding them.
If your child drinks from a bottle often, you should be extra careful about oral hygiene. Teach them to regularly clean and floss their teeth as they reach the appropriate age.
Clean Their Gums Regularly
Teething can be a stressful time in your child's life. They become fussy and hard to deal with. And sometimes, they might even be uninterested in eating.
Teething can be painful for both you and your child. So, try cleaning their gums with a wet washcloth to help ease the pain and make them feel better. You don't want to use a toothbrush because it may be too abrasive for their delicate gums. You could try giving your child a teething toy or a lanolin-free teething ring to help them deal with their pain.
As your kid gets older, you might notice that their gums become tender and irritated, especially if you haven't been cleaning their gums. If this happens, it could very well be a sign of gum disease, which might necessitate an appointment with the dentist.
The First Tooth
A child's first tooth usually pops up at around four to six months. And as soon as they get their first tooth, it's crucial for a mom to ensure that it is kept clean. This can be done using an infant toothbrush.
When choosing a toothbrush for your baby, opt for one with a small head that can easily fit into your baby's mouth. The bristles should be soft and rounded without burs.
Once they have two teeth touching, you can introduce flossing. You want to apply gentle pressure when cleaning the teeth on all sides using flat and wide floss.
Losing Primary Teeth Healthily
Losing primary teeth is a normal part of growing up. The possibility of losing teeth is fascinating for most kids. However, the same can be scary for some. Children start losing their first baby tooth at around six or seven. And the last baby tooth between thirteen and fourteen years.
As a new mom, you may have concerns. However, it's nothing that should scare you. First, note that taking care of their empty sockets is vital after the tooth has fallen out. Some of the things you can do to care for your kid's oral health during this time are the following:
Bleeding is normal when your child loses his tooth. The first step is to clean the empty socket. You can use a soft cloth to wipe their gums gently. But the best way to clean their mouth is to have your kid rinse them with warm and salty water. It may be unpleasant, but it'll help clean the empty sockets and sometimes even stop the bleeding.
A little discomfort or pain is normal after your kid's primary tooth has fallen out. A topical over-the-counter anesthetic is a quick and easy way to relieve this. Before you use the ointment, be sure to clean the area and wait for the bleeding to stop.
If you notice your child has a swollen socket, you may want to use a children's dose of ibuprofen. A swollen socket is usually caused by wriggling and yanking the loose tooth before it's ready.
If baby teeth are not adequately taken care of, it can affect the development of permanent teeth. As a result, you should teach your kid the significance of taking care of their teeth and practicing good dental care daily.
Good oral care and routine will help protect their teeth and prevent bad breath. It can also decrease the risk of plaque buildup and early gingivitis. Here's how you can help them maintain a healthy smile:
Encourage them to brush their teeth twice daily and make sure to get them a soft-bristled toothbrush. Also, don't forget to remind them to brush their tongue.
Have them floss their teeth at least once a day.
Don't feed your kids sugary snacks and drinks. Instead, try healthier alternatives.
Losing the first primary teeth is a significant milestone for you and your kid. They may be excited or scared about losing their teeth so you should make them feel comfortable and let them know that it's a normal part of growing up. A regular schedule to the dentist's office can address any fears you and your child may have.
When teaching them how to care for their oral health, use positive reinforcement every time they do something right. This will motivate your child to maintain good dental health care and routine as they grow older and into adulthood.
Permanent Teeth  
As kids grow older and into adolescence, they become more conscious of their appearance. As a result, you should take advantage of this and use an incentive to encourage oral care and hygiene.
As mentioned before, it's crucial to maintain regular visits to the dentist's office. Not only will the dentist address your child's fears during the tooth loss stage, but they can also tell you early enough if your child needs braces and other orthodontic interventions.
The best time for your child to see an orthodontist is seven years old. This is according to the American Association of Orthodontists. They believe that early intervention can make treatment easier. Plus, some procedures work better on children than on adults with fully-developed jaws. 
Having said that, a timely visit to the orthodontist can be helpful if your child has these issues:
Difficulty chewing or swallowing food
Late or early loss of teeth
Shifting jaws
Mouth breathing
Misaligned or Crowned teeth
Tips For Making Sure Your Kids Grow Up With Healthy Teeth
Create Good Habits Early On
Good oral hygiene practices are formed at a young age. Starting your children off on the right foot will make preventing and treating future dental problems much simpler. Making sure your children are brushing and flossing their teeth daily will go a long way in preventing tooth decay and gum disease.
Make Sure To Visit The Dentist
Regular dental visits are necessary throughout your child's life. These visits will allow a dentist to monitor your child's dental and oral health or any potential problems. Your child's doctor will recommend how often they should visit based on their needs.
Establish A Routine For Brushing, Flossing, And Visiting The Dentist
Establishing a routine for brushing, flossing, and visiting the dentist will make the process easier and more consistent. Have a designated place for your child's toothbrush and toothpaste. Make sure that the toothbrush is visible and accessible for your child. And ensure that you get age-appropriate toothpaste. Younger children may swallow toothpaste, so be careful what you use. You can ask your child's dentist for recommendations.
Final Thoughts
Your child is only young once so it's crucial to make sure that they grow up with healthy teeth. Note that different stages of teething demand different care. One thing is for sure; a clean mouth is the first step to maintaining good oral hygiene.
From the time your kids are young, ensure they have a routine for oral care and hygiene. As a parent, limit sweets, sweetened juices, and sugar in excess. Instead, offer healthier alternatives. Also, ensure they brush their teeth at least twice a day. They should also floss and visit the dentist regularly. The habits we adopt during our child's first few years set the foundation for their oral health as they grow older.