This is the time of year when many look forward to getting together with their family and friends for the holidays. But if you're like most, you've also got that nagging feeling that your home is a mess and will not magically clean itself.  It's around this time too that you know you have to conduct an in-depth cleaning of your home. Luckily, decluttering your home doesn't have to be an overwhelming experience. It can actually be fun.  The following guide will help you turn your holiday clutter into a festive celebration. Keep on reading to learn more.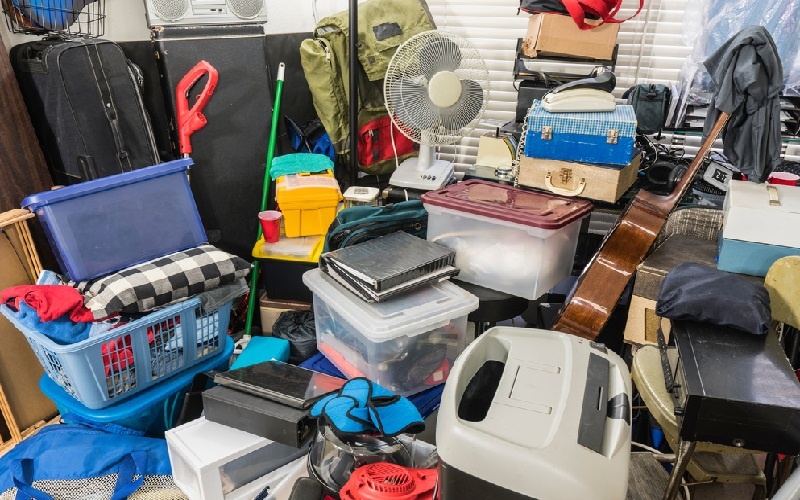 Start Small With Your Purge
It's tempting to go after all the junk in your house at once, but that's not the best way to do it. Otherwise, you'll be overwhelmed make a lot of mistakes, and give up decluttering your home before you even start.  Start with a room you can easily clean out. It's recommended to start with the bedroom or bathroom. Also, ensure you have enough storage space for items you are getting rid of; you don't want them cluttering up another area.  Don't get rid of too much at once—if you're concerned about finding storage space for some stuff, just put those items aside and deal with them later. Or, you could schedule a donation pickup if you have items worth donating.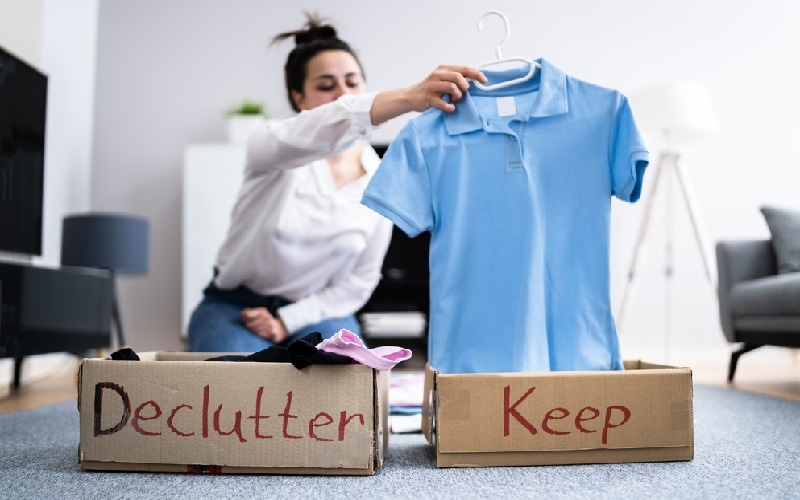 Parse Your Papers
If you're like most people, there are a lot of old bills, receipts, and other paper documents taking up space in your home. Before the holidays come around again, consider going through these papers and paring down what you keep.
The first step is to determine which ones are important enough to save for future reference versus those you can safely shred. If it's been a while since you've looked at some of these documents, like old bank and credit card statements, then now may be the best time to review them so that you know what should be kept and what should be tossed. This may also be a great way to see if any fraudulent activity has occurred on one or more of your accounts over the past few years.
If a lot of these papers are related to tax returns or other financial records, make sure they're stored somewhere safe so they don't get lost before the filing date rolls around next year. If there's any way possible, consider scanning all these documents into digital form instead of keeping them as physical copies—this allows for easy searching when looking for specific information later down the road.
Organize Your Pantry
As the festive season fast approaches, organizing your pantry by food type might be a good idea. Do this by creating stations on the shelves and storing similar items in each station. For example, if you have a lot of kitchen appliances and utensils, create one station for them; if you have spices, create another; and so on.
Plus, you could organize your pantry by using containers to arrange like types of food together. For instance, store all dry goods in mason jars or plastic bins with lids. Having everything clearly labeled will make it easier for everyone to find what they need.
Put The Punch Back In Your Powder Room
The easiest way to add a festive touch is by sprucing up your powder room. Make sure it's clean and tidy, with fresh towels in the linen closet and toilet paper stocked up on the bathroom shelf. A decorative wreath or two will give the space a festive feel, even if you only have a small amount of space to work with.
Revamp Your Room
You could also take the opportunity to remove the clutter in your room. Begin by removing everything you don't need in your room. You can either throw it away, give it away, sell it or store it in another place for later use.
After you've removed all of the clutter from your room:
Lay out only those items that are important or meaningful to you and organize them by category;
Make a plan for what to do with the items you are keeping and get rid of any duplicates or things that don't work anymore; and
Rearrange furniture as necessary so that things are visually appealing and functional.
A Little Work Goes A Long Way
Decluttering your home doesn't have to be an overwhelming task. In fact, it can be done in small steps over a few weeks or even months.
First, set aside enough time to complete the job at hand. It may take several hours to get rid of all your clutter and organize everything else; don't rush through it. You want this process to be thorough and well-thought-out so that when you're finished with decluttering, there aren't any lingering messes in your house that could cause stress down the road when guests come over for Thanksgiving dinner or any other holiday you celebrate.
Next, ensure everything is organized before putting things away into storage containers or bags. If possible, give yourself plenty of physical space around any area where items are being stored, so there's room for new items as they enter into circulation again.
And finally, make sure no obstacles prevent someone from moving whatever needs moving quickly if necessary.
Conclusion
Decluttering your home is easy enough for anyone and can generally be done in just a few hours. But the best part is that you don't have to do it all at once. Just pick one area of your house, or even just one room, and start with that. Once you finish, move on to the next area until everything has been decluttered and organized. The holidays can be so much fun when you have a clean home. Best of luck.